In February, I attended the California Governor's 2010 Summit on Health, Nutrition and Obesity: Actions for Healthy Living, a moderated conversation between Gov. Arnold Schwarzenegger and former President Bill Clinton. The meeting ended with a call for increased physical activity, safer routes to school and healthier beverages for California schoolchildren, among other positive measures.
These summit outcomes are a major step forward, especially when compared to the inaugural California summit in 2005. The main outcomes of the 2005 summit were voluntary agreements to produce healthier food choices from the food industry and pledges from health care providers to measure body mass index and educate about obesity, with an emphasis on personal responsibility.
Reflecting the greater national interest in childhood obesity, this year's summit had a significant change in tone and substance. Although the conversation started with a mantra of fighting obesity, it ended with a call to prevent childhood obesity through schools and the community. The summit also established a standard for state and regional planning efforts, requiring that health be considered in all policy decisions.
School districts from across the state touted their success in improving the health of students, including the Oakland Unified School District, which presented a model strategy for improving the school food environment and chronicled its leadership in removing sodas from schools. Another example of success in California is the Delano Unified School District, where 44 percent of students can now pass a state fitness test, compared to just 7 percent four years ago.
Summit presenters such as Public Health Law and Policy's Planning for Healthy Places Program brought into focus the imperative of making use of community resources, highlighting the example of "joint use agreements" to increase public access to recreational facilities on school grounds.
Concrete policy actions that came out of the summit included Schwarzenegger's sponsorship of legislation that would require school districts to make fresh drinking water available in food service areas and eliminate high-sugar, high-sodium sports drinks during school hours, as well as legislation to increase school physical activity.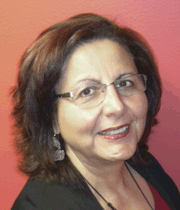 Most importantly, Schwarzenegger issued an executive order instructing the state's Strategic Growth Council to establish a Health in All Policies Task Force. The order notes that policies "related to air and water quality, natural resources and agricultural land, affordable housing, infrastructure systems, public health, sustainable communities and climate change all significantly influence the physical, economic and social environments in which people live, shop, work, study and play."
While the California summit is an example of what just one state is doing, such efforts are taking hold across the country. Local voices and innovation are the drivers, and politicians are the lightning rods.
With community resolve and responsive leadership, we can overturn our position as one of the most overweight countries in the world.
Copyright The Nation's Health, American Public Health Association