With federal funding for the Children's Health Insurance Program set to expire in September, children's health advocates are calling on policymakers to take action on behalf of the millions of children at risk of losing access to affordable and comprehensive care.
Often hailed as a model of a successful children's health care program, CHIP covers 8 million children who are not eligible for Medicaid and whose families cannot afford private insurance. In fact, research has found that since the program's launch in 1997, the uninsured rate among U.S. children has fallen by half, from 14 percent in 1997 to 7 percent in 2012. But while federal legislation has been introduced in both the House and Senate that would extend CHIP funding for an additional four years, advocates are concerned that misperceptions about the Affordable Care Act and health insurance marketplaces could muddy the political will to reauthorize CHIP funding in a timely fashion. As part of the Affordable Care Act, CHIP was authorized through 2019, though its funding was only extended through 2015.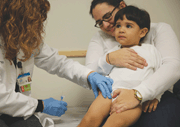 "There's more at stake than many people probably think," said Genevieve Kenney, PhD, a senior fellow at and co-director of the Urban Institute's Health Policy Center. "The bottom line is that more kids would be uninsured without CHIP than would be with CHIP."
In particular, Kenney and fellow advocates are concerned that some decision-makers may assume that children currently enrolled in CHIP can instead access comparable coverage in the new insurance marketplace. But an Affordable Care Act loophole known as the "family glitch" would mean that millions of children previously enrolled in CHIP would go uninsured.
Under the health reform law, if a person is offered employer-based coverage in which the premiums are less than 9.5 percent of the employee's income, she or he is not eligible for subsidies in the insurance marketplace. The problem, Kenney said, is that the formula only assesses affordability for an individual and not for a family. And in a scenario in which CHIP coverage is no longer available, the family glitch means many low-income parents would be ineligible for marketplace subsidies and unable to afford private family coverage. Research has found that in the absence of CHIP, the family glitch could result in upward of 2 million children becoming uninsured.
But even if current CHIP enrollees could access coverage via the marketplace, families would likely face higher out-of-pocket costs and less-comprehensive benefits, Kenney noted. In a July 2014 report from the Wakely Consulting Group that was prepared for the Robert Wood Johnson Foundation, researchers estimated that in every state except for Massachusetts, families transitioning from CHIP to a marketplace plan would incur significant cost-sharing increases. The report, "Comparison of Benefits and Cost Sharing in Children's Health Insurance Programs to Qualified Health Plans," found that CHIP enrollees in states that currently require cost-sharing could experience as much as a 10-fold increase in cost-sharing if they transitioned to a marketplace plan. Children with special health care needs could be hit particularly hard, with the report estimating that in some states, families would go from paying nothing under CHIP coverage to more than $5,000 in yearly out-of-pocket expenses under a marketplace plan.
"There's an assumption by some that we don't need (CHIP), that we have this new world with the ACA," said Bruce Lesley, president of First Focus, an organization devoted to making children and families a priority in federal policymaking. "But for kids, CHIP is still a far better product. There's no way in the short term that (marketplace plans) can compare."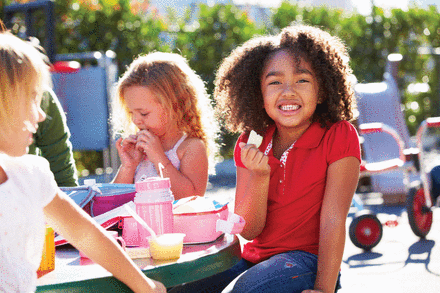 In addition to affordability, CHIP's benefits and provider networks were specifically tailored with children's health in mind, while private insurance is often designed around adult needs, Lesley noted. For example, the Wakely report found that marketplace plans cover fewer child-specific services than CHIP, and even when the private plans do cover the benefits, they tend to impose more limits. Lesley added that because CHIP is a public program, it has a system of accountability and quality improvement measurements that often translate into better care for kids. For example, during CHIP's 2009 federal funding extension, policymakers included funds to develop pediatric quality measures and demonstration sites in 18 states to enhance the coordination of care for children with complex health care needs.
"CHIP is still enormously important for kids," Lesley told The Nation's Health.
Lawmakers and planners at the state level are anxiously awaiting movement at the federal level as well, Lesley noted, adding that "states are having to consider scenarios for a CHIP extension and they really do want some certainty, so having CHIP in or out is a big deal." CHIP is a federal-state funding partnership, with each state deciding how to structure and administer its own CHIP program; however, federal funding is critical to the program's sustainability. In July, members of the House Committee on Energy and Commerce and the Senate Finance Committee sent letters to all 50 governors asking for their input on CHIP. The 39 governors who responded to the request expressed overwhelming support for the program and urged Congress members to extend the program. In fact, 34 governors noted that CHIP coverage is more affordable for their residents than private coverage.
Eva Stahl, PhD, project director at Community Catalyst, an organization working toward quality affordable health care for all, noted that states are already in the midst of budget planning, with many state legislative sessions ending in late spring. In turn, she predicted that federal policymakers will start to feel more pressure from governors who need to finalize their own finances.
"Ideally, (federal action) needs to happen now and happen quickly so states can make smart decisions," Stahl told The Nation's Health.
In a worst-case scenario in which federal lawmakers do not extend CHIP funding, she predicted some states would scramble to find the shortfall funds while others would restrict their programs or shift enrollees into the private insurance marketplace. Neither of the latter options would benefit kids. In a May 2014 report from the Center for Children and Families at Georgetown University, researchers examined the impact of Arizona's decision to cut CHIP eligibility and phase the program out over time. The report, "Dismantling CHIP in Arizona: How Losing Kids-Care Impacts a Child's Health Care Costs," found that low-income families are very likely to incur costs many times higher in the insurance marketplace than in Arizona's KidsCare CHIP program, with children with significant health care needs facing particularly difficult financial and benefit barriers.
"We're hopeful that politics will not come into play and this program will be renewed so children will continue to have access to coverage," Stahl said. "It's a highly successful program, so we're really hopeful that will resonate with lawmakers."
Right now, it is clear that plans offered via the health insurance marketplaces are not ready to take on the needs of children currently enrolled in CHIP, said James Perrin, MD, immediate past president of the American Academy of Pediatrics and a professor of pediatrics at Harvard Medical School.
"It's possible that one could revise the ACA and (marketplace) plans so that they do a better job…but we have a long road to go to get there," Perrin told The Nation's Health. "CHIP was specifically designed for children — that's one of its great advantages and I can't overstress how important that is."
In an October letter to members of Congress, APHA and fellow children's health advocates called on policymakers to act as soon as possible and extend CHIP's funding for another four years.
For more information on CHIP, visit www.communitycatalyst.org or www.aap.org.
Copyright The Nation's Health, American Public Health Association