For Oregon women who would like to use birth control pills, this year marks a big change in the steps they need to take to get contraceptives. No longer do they need to make an appointment with a doctor or go through a physical exam. Now, getting birth control pills can be as easy as a quick trip to their local pharmacy.
Beginning Jan. 1, Oregon became the first state in which pharmacists are able to write prescriptions for birth control pills and patches. A bipartisan effort in the state helped make the law a reality — and in less than three months, more than 300 pharmacists completed training to be able to offer the prescriptions, and more than 400 women were able to get their pills without seeing a doctor.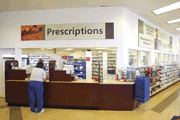 The result is a boon for public health: Pharmacists and other health care providers say that getting a prescription at the pharmacy increases access to birth control options.
"I think the example you could really use is what happened when, state-by-state, they allowed pharmacists to immunize," Stuart Feldman, PhD, MS, interim head of health policy and management and professor emeritus of pharmacy and public health at the University of Georgia College of Public Health, and chair of APHA's Pharmacy Special Primary Interest Group, told The Nation's Health. "The immunization rate went way up, made it way easier for people who needed a flu shot to get one and in most cases you didn't have to take off work to get one."
H.B. 2879-B, the Oregon bill to allow pharmacists to prescribe birth control, was proposed by State Rep. Knute Buehler, MD, an orthopedic surgeon and politician, in February 2015. The bill called for improved patient access to self-administered hormonal birth control. It was quickly approved in both the state House and Senate, and on July 6, Gov. Kate Brown signed it into law.
"Typically, when you get into these kinds of discussions in the legislature, there are these turf wars," Marcus Watt, RPh, executive director of the Oregon Board of Pharmacy, told The Nation's Health. "None of that happened here. All the health care professionals signed on, and there was really no dissention."
Lawmakers worked directly with the Oregon Board of Pharmacy, as well as the state's medical board, nursing board, health authority and other reproductive health experts, to flesh out exactly what the law would look like in action, including teaching pharmacists to prescribe and offering guidelines to do so safely.
A voluntary training program was devised. Pharmacists who want to be able to prescribe birth control must complete the training, said Paige Clark, RPh, director of alumni relations and professional development at the Oregon State University College of Pharmacy, a member of the American Pharmacists Association, who has worked to get the program up and running. Only pharmacists credentialed through the training are able to prescribe birth control. The certification program was rolled out on Nov. 15, Clark said.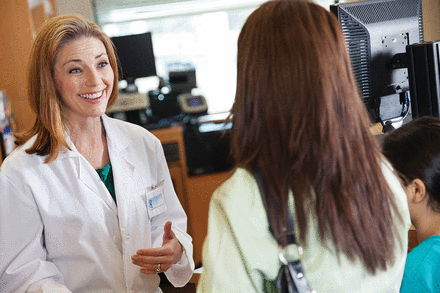 The issue of implementation could have proved trickier: Pharmacies differ in their policies, and small mom-and-pop shops operate under different guidelines than major chains. But two major chains hopped right on board: Albertsons-Safeway and Costco both worked with the collaborative group to discuss what the roll-out would look like in their stores.
"All of the large chains are engaged in this," Clark told The Nation's Health. "You're going to find an Albertsons or a Costco in any town. The accessibility has dramatically gone up from that standpoint."
On Jan. 1, the first women were able to walk into their pharmacy and request a birth control prescription. But it does not come immediately: Pharmacists conduct a patient assessment and evaluation first. That includes general information about the patient, an assessment of medical conditions and health history screening. From there, pharmacists talk with patients to rule out possible pregnancy, get a list of their prescriptions to make sure they are not taking a contraindicated medication and assess their blood pressure, said Fiona Karbowicz, RPh, a pharmacist consultant with the Oregon Board of Pharmacy, who worked on developing the program. If a woman has any issues that might not make her a good candidate for hormonal birth control, or health issues that might need further testing, she does not get a birth control prescription — but she will get a referral to a primary or women's health care provider. Supporters of the law are quick to point out that the pharmacy visit does not replace regular checkups with a doctor.
"For us, the goal is consistent safety," Karbowicz told The Nation's Health. "When you have that consistent process, you have safe care. As a direct result of that, women will have a very consistent workup regardless of which setting she is in."
Oregon pharmacists and public health experts hope to have between 1,000 and 1,200 pharmacists trained to prescribe by June 30, Clark said. But the law still leaves some room for growth. For example, pharmacists currently cannot prescribe the insertable vaginal ring contraceptive or injectable hormonal birth control. Patients under 18 who want to get a birth control prescription from a pharmacy must show proof of a previous prescription in order to get a new one from a pharmacist, though that part of the law is scheduled to be revisited in 2020.
And while many public health advocates applaud Oregon's new law, others say it does not go far enough. The American Congress of Obstetricians and Gynecologists released a statement on Jan. 4 calling for hormonal birth control methods to be available over the counter, without a prescription.
"Requiring a pharmacist to prescribe and dispense oral contraceptives only replaces one barrier — a physician's prescription — with another," said Mark DeFrancesco, MD, MBA, president of ACOG, in a news release. "This is not going to allow us to reach women who remained underserved by current prescribing requirements."
APHA takes a similar stance. In a 2011 policy statement, APHA noted "a growing body of evidence suggests that women could safely use oral contraceptives if they were available over the counter and that contraceptive uptake and continuation might increase if this method were available directly in a pharmacy." Because oral contraceptives are covered under the Affordable Care Act, however, some argue that making them available over the counter could put a financial barrier in place instead.
Daniel Grossman, MD, professor in the Department of Obstetrics, Gynecology and Reproductive Sciences at the University of California-San Francisco and APHA member, said he believes the ACA will evolve to make coverage more complete if and when the U.S. Food and Drug Administration approves oral contraceptives for over-the-counter sales. He noted that preliminary evidence, such as women going from Texas to Mexico to get over-the-counter pills there, shows that the pills can be used without a doctor's or pharmacist's oversight.
In the meantime, pharmacist-prescribed birth control is starting to pick up steam — California passed a law allowing it in 2013, but it has yet to be implemented, and Tennessee's state Senate approved a similar bill in March.
For more information, visit www.oregonpharmacy.org.
Copyright The Nation's Health, American Public Health Association