When it comes to having the healthiest residents, Hawaii has topped all other states for the fifth year in a row, according to the latest rankings from the United Health Foundation.
The 2016 "America's Health Rankings Annual Report," issued in December, outlines trends in health behaviors, policies, care and outcomes to provide a comprehensive look at the nation's health, as well as the health of people in individual states. Published since 1990, America's Health Rankings this year named Hawaii as the healthiest state, followed by Massachusetts, Connecticut, Minnesota and Vermont.
Hawaii stands out for many reasons, particularly as it is the state with the lowest rates of preventable hospitalizations, and has low rates of uninsurance. The state is also ranked No. 2 for low rates of obesity and cancer deaths, and has the second-highest public health funding rate in the country, according to the rankings.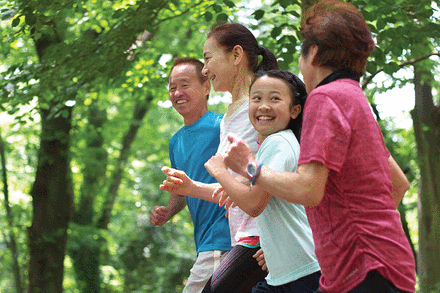 Rhonda Randall, DO, chief medical officer of UnitedHealthcare Medicare and Retirement, said that Hawaii is an example for the rest of the country. Some of its achievements are part of larger national trends, but in other ways, such as obesity rates, Hawaii improved where most states did not.
The report goes beyond state rankings, evaluating U.S. health trends as well. Nationally, smoking rates have decreased by 41 percent since America's Health Rankings was first issued. Preventable hospitalizations among Medicare recipients have decreased by 35 percent in the past decade. And in the last five years, the uninsured rate has decreased by 35 percent, from 16.2 percent in 2011 to 10.6 percent in 2016.
But some trends were not so promising: For the first time since 1990, cardiovascular death rates increased in 2016, from 250.8 to 251.7 deaths per 100,000 people, according to the report. Drug deaths increased by 4 percent from 2015 to 2016. The premature death rate increased for the second year in a row. And since the first report was released, the American obesity rate has increased by 157 percent, from 11.6 percent to 29.8 percent. Because obesity rates are self-reported by individuals, Randall said that number could be even higher.
While the rankings do not show causes or effects of the data presented, Randall said they do indicate trends in U.S. public health.
"We can see (trends) from the states that rank higher, in particular the ones that rank higher in behaviors, there's an influence from where you live, who lives in your community and who lives next door," Randall told The Nation's Health. "Where food choices are healthy; where it is uncommon, frowned upon or more difficult to smoke; where communities encourage their children to finish high school is a very important metric at the state level."
APHA member Ethan Allen, PhD, president of the Hawaii Public Health Association, an APHA-affiliated organization, said state public health officials plan to keep working to improve health in the state, particularly an initiative to improve children's dental health. Other goals include improving workforce development and training for public health professionals, increasing access to primary health care services in rural areas and for underserved populations, improving access to mental health services and boosting access to healthy foods and increased activity.
However, there is still room for improvement in every state — particularly the states with the lowest rankings: Mississippi, Louisiana, Arkansas, Alabama and Oklahoma. Mississippi dropped from 49 to 50 in the 2016 report. And while the state had low rates of drug deaths and binge drinking, and a small health status disparity tied to educational attainment, Mississippi has the highest rates of physical inactivity, cardiovascular disease, diabetes, infant mortality and premature death.
These are opportunities for improvement, Randall said, for the states with the lowest rankings. They have some of the worst rates of what she called "individual behaviors," such as lower high school graduation rates, and higher rates of obesity, physical inactivity and smoking.
Individual behaviors, Randall said, are critical in making the U.S. healthier.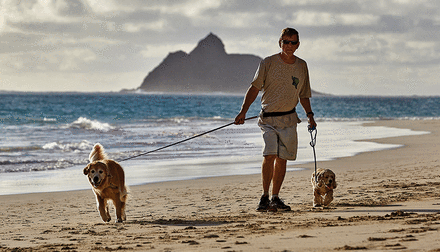 "There are gains that we've made to have better care — when someone gets to the ER with chest pains, we can get them the right care very quickly," Randall said, noting that cardiovascular deaths and risk factors increased in 2016. "I'm worried that we can't medicalize ourselves out of this problem. We are causing ourselves to be sick despite getting great care."
America's Health Rankings is more than a report, Randall added — the rankings' website has interactive tools for public health workers and advocates to use, which they can tailor to their state-and community-specific needs. The online tools offer users the ability to look at the measures in the rankings and break them down by race, gender, income level or education level. The tools can show patterns that make it easier to come up with an action plan where communities can focus efforts and energy.
APHA has been a partner with the United Health Foundation and the Partnership for Prevention on America's Health Rankings for years. APHA Executive Director Georges Benjamin, MD, said the rankings have an important role in recognizing American successes and tracking emerging challenges en route to becoming the healthiest nation in one generation.
For more information, visit www.americashealthrankings.org.
Copyright The Nation's Health, American Public Health Association