While the future of climate change work on the federal level is uncertain, states and localities are pressing forward with preparations. One of those localities is San Francisco, where health officials recently announced a new framework for addressing the health effects of a changing climate.
In March, the San Francisco Department of Public Health released its "Climate and Health Adaptation Framework," which describes the localized impacts of climate change and outlines potential solutions. According to the agency, the framework is the first step in opening conversations with the community on how to prepare for climate change. The framework reports that San Francisco will likely experience a range of negative health effects related to climate change, such as heat-related deaths, respiratory complications due to poorer air quality and wildfires, and changes in vector-borne disease risk. Such effects may have the greatest impact on the city's most vulnerable populations, officials reported.
"In our work with low-income communities most vulnerable to poor air quality, high flood risk and extreme heat exposure, we have seen firsthand the systemic health problems arising in our communities," said Eddie Ahn, executive director of Brightline Defense, a nonprofit focused on environmental justice in San Francisco, in an agency news release. "We're glad the city is empowering our communities to address these issues through the framework."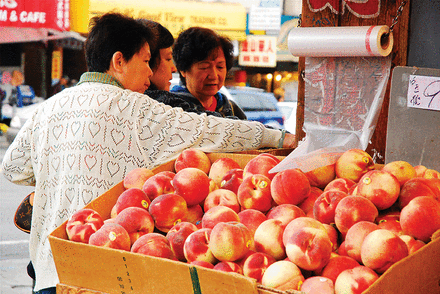 The San Francisco public health agency's Climate and Health Program has been working on the issue since 2010, and the new framework document represents a compendium of its work with a goal of using the information to jumpstart community conversations. Over the next year, officials with the city's Climate and Health Program plan to meet with fellow city agencies and local communities — especially residents in vulnerable neighborhoods — on how to best prepare for climate change.
The framework includes information on a range of local climate-related health risks and offers strategies for consideration based on literature reviews, best practices and interviews. For example, on the section on vulnerable populations, researchers report that the Chinatown neighborhood is among the most vulnerable to extreme heat, due to high concentrations of asphalt, low tree coverage and heavy traffic. In addition, the community has a high number of low-income families and a disproportionately large number of elderly residents who do not speak English.
The framework suggests a variety of strategies to protect vulnerable populations, such as working with health care providers to reach residents during extreme storm and heat events and integrating behavioral health services into disaster response and recovery. On air pollution, the health department reported that communities closest to high-traffic corridors and industrial areas — areas typically home to low-income residents and people of color — will likely experience the worst air quality impacts related to climate change. Among the framework's strategies for consideration are monitoring hospitalization, emergency call and weather data to help predict particularly risky times for respiratory complications and designing preventive interventions.
"We want our communities to know that many of the actions needed to slow climate change can improve our health, reduce chronic disease and improve our health care system here at home," said Barbara Garcia, MPA, director of health at the San Francisco Department of Public Health, in an agency news release.
The framework also assessed how prepared the San Francisco health agency is for climate impacts and how best it can support future efforts. In a survey of agency staff, the Climate and Health Program found that while leadership think climate change will impact the city, they were more likely to anticipate future impacts than recognize current ones. Also, while most of the agency's leadership agreed that climate change would impact the city and public health programs, most did not integrate climate change adaptation into their planning activities.
APHA has declared 2017 the Year of Climate Change and Health and is rallying its members in support of action.
For more on the San Francisco plan, visit https://sfclimatehealth.org.
Copyright The Nation's Health, American Public Health Association