Ten days after taking office, President Donald Trump signed an executive order directing federal agencies to identify two regulations for repeal for every new one proposed.
Soon after, Public Citizen, the Natural Resources Defense Council and Communications Workers of America filed suit, arguing that the order — which APHA said defies both reason and sound policy-making — exceeded the president's authority and forces federal agencies to compromise their operational missions.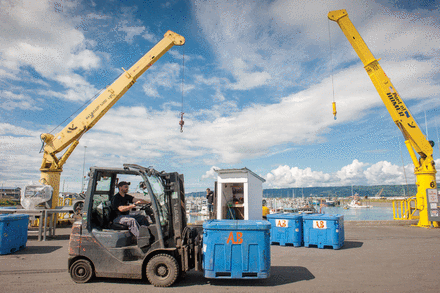 James Goodwin, JD, MPP, senior policy analyst at the Center for Progressive Reform, said the order epitomizes the administration's attitude toward the regulatory system.
"As far as actual regulatory reform, this is the most far-reaching rule we've seen yet," Goodwin told The Nation's Health. "This executive order is about as damaging a move to the regulatory system that a president could take."
A federal judge heard arguments in the case in August. But the two-for-one order is only a small fraction of the regulatory moves made in the first months of the Trump administration. Even though little is getting accomplished on the floor of Congress, significant regulatory changes are well underway within federal agencies — and many of them are a threat to public health.
"It's easy to overlook some of these regulatory changes because they don't always elevate to the public radar screen," Goodwin said. "But they do have profound impacts on people."
Goodwin and his colleagues at the Center for Progressive Reform have been tracking the administration's regulatory moves since January, documenting about 130 proposed rules specifically related to health, safety, consumer protection and the environment that were on the fall 2016 regulatory agenda that have since been dropped without explanation. Many more rules on the books have had their effective dates delayed, while others have been abandoned, rewritten or eliminated.
The targets of the administration's new regulatory agenda run the gamut, from rewriting anti-fraud rules that protect student loan borrowers to rolling back the Affordable Care Act's contraceptive coverage and eliminating a rule prohibiting nursing homes from contractually mandating disputes be settled by arbitration, rather than in court — a rollback advocates say would make it harder to hold such facilities accountable for abuse and neglect.
In July, Trump released his first regulatory agenda — the Unified Agenda of Regulatory and Deregulatory Actions — reporting that across the federal government, agencies had withdrawn 469 regulatory actions proposed as of late 2016 and were reconsidering nearly 400 active rules by reclassifying them as long-term or inactive.
"This is an administration that's pretty hostile to regulations," Melanie Benesh, JD, legislative attorney at Environmental Working Group, told The Nation's Health. "They're moving very swiftly to undo a lot of what they are citing as burdensome to jobs and industry, but not really pointing to any significant science to justify a lot of these changes."
Regulatory changes at the U.S. Environmental Protection Agency have been piling up since January. Among them, the agency withdrew a proposed ban on chlorpyrifos, a pesticide linked to neurological damage; announced plans to rewrite rules requiring utility operations to cut toxic heavy metals levels in wastewater; and is working to dismantle and replace rules under the greenhouse gas-reducing Clean Power Plan. EPA also announced plans in June to "review and revise" a 2015 rule designed to protect streams that are used to provide drinking water for a third of Americans.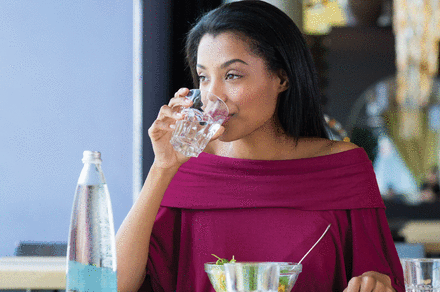 Not all of the agency's regulatory moves have been a success. Earlier this year, a judge ruled in a lawsuit brought by a number of groups, including APHA, that EPA could not delay its methane emission rules for the oil and gas industry. While the decision means the methane rule stays for now, to what degree EPA will enforce it is unclear.
Much of the minutiae of rulemaking and enforcement may not make headlines, but it could have considerable impact on public health and safety. For example, Benesh pointed to the June 2016 signing of the Frank R. Lautenberg Chemical Safety for the 21st Century Act, a long-fought-for update to the 1976 Toxic Substances Control Act that strengthened EPA's authority to regulate hazardous chemicals. The law directed EPA to create a new framework for assessing chemical safety. Fast forward to August 2017 and a host of environmental and health groups are suing EPA for creating assessment rules they say will undercut the law's intention.
In particular, Benesh said EPA, under Administrator Scott Pruitt, created a framework that can exclude certain uses or pathways of exposure from a chemical's safety review. Such a framework, she said, would significantly alter whether a chemical is deemed hazardous or not. For instance, EPA announced in June that "legacy uses" will be excluded from its asbestos safety review. Benesh said that effectively means EPA's review of asbestos will exclude the most common way people are actually exposed to the carcinogen.
The Occupational Safety and Health Administration is experiencing regulatory pushback as well. In March, Trump signed legislation rolling back the Fair Pay and Safe Workplaces rule, which required any company bidding on a federal contract of $500,000 or more to disclose labor law violations in the prior three years. In June, the Department of Labor made moves toward rolling back a 2016 rule expanding overtime eligibility, and in May, OSHA delayed a new reporting rule that requires certain employers to electronically submit workplace injury and illness data — data that employers were already required to keep.
APHA member Debbie Berkowitz, a senior fellow for worker safety and health at the National Employment Law Project, said she is dismayed by OSHA rollbacks, but described one in particular as "unprecedented."
In June, OSHA proposed a rule to revoke its new beryllium exposure standards for the construction and maritime industries. Initially, OSHA, which adopted the rule in early January, estimated the new beryllium rule would save the lives of nearly 100 workers annually. Berkowitz said eliminating protections related to a known carcinogen is an unprecedented move for the agency.
"There's no real evidence that health and safety regulations hurt the nation's economy," Berkowitz told The Nation's Health. "The truth is that OSHA regulations save lives, and unsafe jobs kill workers."
Few laws have drawn more ire from the new administration than the Affordable Care Act. In fact, in his first act as president, Trump signed an executive order directing agencies to "minimize the unwarranted economic and regulatory burdens" of the ACA. Following that first order, changes in how agencies implement the law have advocates and researchers using the word "sabotage."
"I do think that's a fair word to use," said Sandy Ahn, JD, associate research professor at the Georgetown University Center on Health Insurance Reforms. "Given the context, the rhetoric and the way they've approached the ACA and its marketplaces, I don't think it's unfair to call it sabotage."
For example, Ahn noted that in the wake of Trump's first executive order, the IRS dropped plans to reject tax returns that did not specify whether filers had health insurance. The concern, Ahn said, is that the IRS' decision could weaken enforcement of one the ACA's main pillars. Significant ACA changes are happening within the U.S. Department of Health and Human Services as well, both in policy and practice.
In a draft HHS rule leaked in May, the agency proposed widening employer exemptions from the ACA's contraceptive coverage rule. Contraception is now one of eight women's preventive services that the ACA requires insurers cover without cost-sharing. Janel George, JD, director of federal reproductive rights and health at the National Women's Law Center, said the rule change would allow "virtually anyone" to deny birth control coverage for moral or religious reasons.
"It's an unprecedented step to allow a broad sweeping denial of what is an evidence-based women's health service," George told The Nation's Health.
Other changes at HHS may not require a new rulemaking process, but could still have widespread impacts. George's colleague at the center, Amanda Hooper, MST, has been working with HHS to raise awareness about the ACA since its first enrollment period four years ago. In the run-up to this year's enrollment period, however, things changed.
"It's like night and day," said Hooper, director of engagement and mobilization at the National Women's Law Center. "We've gone from an administration invested in making the ACA succeed to an administration actively working to dismantle the health care law."
Since enrollment began in 2013, the law center has been part of a diverse coalition of groups — initially convened with HHS' help — trying to reach as many people as possible with information on ACA enrollment. The coalition met regularly, shared resources, leveraged their large digital followings and amplified each other's messaging. Hooper said HHS was actively engaged in that work. For example, she said HHS used to share data on where enrollment was low to help partners target their outreach strategies. As of mid-August, with open enrollment beginning Nov. 1 and this year's enrollment period shortened by more than a month, Hooper said she has yet to hear a word from the new administration.
Goodwin, at the Center for Progressive Reform, said the current regulatory changes may not last in the long term, but can do much damage to people's health and well-being in the interim.
"Sure, there's a sense of reversibility," he said. "But at an individual level, there's no reversing some of that damage. We're forgoing a lot of progress."
For more on regulatory changes under the new administration, visit www.progressivereform.org.
Copyright The Nation's Health, American Public Health Association