For several months last year, a dangerous bacteria and a popular leafy green were involved in a deadly dance. Two major outbreaks of food poisoning involving E. coli and romaine lettuce — in spring and in fall — kept U.S. public health officials busy.
Following the spring illnesses, a task force of federal and state agencies and leafy green growers was formed to examine industry best practices. By fall, the U.S. health agencies had become quicker at tracing tainted greens to their general provenance, enabling health officials to inform consumers which batches to avoid, said Jean Halloran, director of food policy initiatives at Consumer Reports.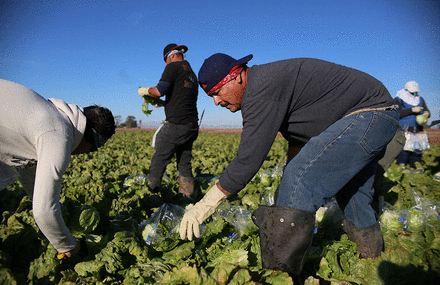 But Halloran and other public health advocates also say more work needs to be done. Sandra Eskin, JD, director of food safety at the Pew Charitable Trusts, said that without changes, consumers should expect future E. coli contamination.
"It's critical to learn from the outbreaks and change policies and practices to prevent the same problems from happening again," Eskin told The Nation's Health.
Pathogen traceback presents challenges
On April 10, federal agencies reported an outbreak in the U.S. involving E. coli and romaine. A total of 210 people in 36 states were infected and five people died during the outbreak. Whole genome sequencing, which can detect the genetic blueprint of a food-borne pathogen, interviews of the sick and examination of records of businesses in the food supply chain were conducted, according to the U.S. Food and Drug Administration. Officials determined the illnesses were caused by tainted romaine grown on multiple farms in Yuma, Arizona.
The problem, according to eight advocacy groups that reached out to FDA with concerns in May, was that the traceback leading to Yuma took weeks. Among the groups were Consumers Union, Stop Foodborne Illness, the National Consumer League, Center for Science in Public Interest and Pew Charitable Trusts.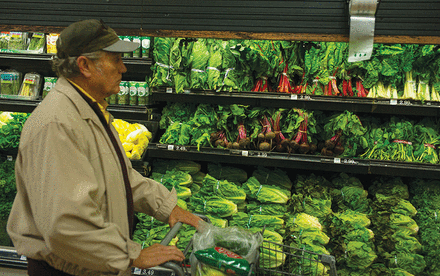 In a May 24 letter, before the traceback was complete, the groups asked FDA to demand better record keeping to make tracing faster, which would reduce illnesses and possibly deaths. FDA should "immediately provide advice and communication to the leafy greens industry on existing requirements and best practices to enhance traceability," the advocates said.
Two things happened after the spring romaine contamination ended.
First, the Leafy Greens Food Safety Task Force held its first meeting in June. The task force was charged with exploring more efficient ways of getting greens safely from farm to forks, Scott Horsfall, head of the California Leafy Greens Marketing Agreement, which monitors grower compliance to best practices in California, told The Nation's Health.
The task force agreed that farm worker hygiene needed improvement; workers are now expected to regularly wash their hands and clothes and wipe down machinery, Horsfall said. More attention would also be paid to preventing crop contamination from nearby cattle feed lots, and ensuring that monthly tests were conducted on irrigation water.
Second, FDA signaled on May 31 that it was committed to using and improving tracebacks. FDA Commissioner Scott Gottlieb outlined the steps taken that helped lead to Yuma farms, where irrigation water tested positive for the pathogen.
"It's a labor-intensive task," Gottlieb said in a news release. "It requires collecting and evaluating thousands of records, and trying to accurately reproduce how the contaminated lettuce moved through the food supply chain to grocery stores, restaurants and other locations, where it was sold or served to the consumers who became ill."
E. coli comes in many bacterial strains, some more harmful to humans than others. The pathogen forms in the gut of animals and enters the environment in feces. It spreads to humans via contaminated water, soil, raw fruits or vegetables, or undercooked ground beef. It can also be transmitted directly from humans and animals. Cross contamination can happen from dirty hands, clothes, equipment, water or knives.
When a toxic strain is transmitted to humans, symptoms can be diarrhea, stomach cramps and nausea, any of which usually resolve within a week, according to the Centers for Disease Control and Prevention. A more severe outcome is kidney damage, which can result in death.
E. coli got the attention of the U.S. public in the 1990s after a series of food poisoning outbreaks involving both meat and produce. In 1998, FDA issued food safety guidelines to minimize contamination across the greens supply chain. The guidelines helped, but did not end food poisonings. In 2006, for instance, E. coli infected a batch of spinach, sickening 199 people in 26 states and resulting in three deaths, according to CDC.
Five years later, Congress passed the FDA Food Safety Modernization Act, which directed the federal agency to require businesses on the leafy green supply chain to keep product-tracing records. But the advocates who contacted FDA in May said the agency has not done enough to ensure that detailed tracing records are being kept.
"The FDA has made little progress implementing that provision," Eskin said.
Leafy greens are especially at risk for being tainted. They are hand-harvested and hand-sorted for quality, Horsfall said, then handled again during food preparation, increasing odds of cross-contamination. And unlike meat or fish, greens are usually eaten raw, so E. coli is not killed during cooking.
Almost all lettuce grown in the U.S. comes from either California or Arizona. In California, most lettuce growers are part of the Leafy Greens Marketing Agreement, which means the farmers have voluntarily agreed to staunch safety guidelines and are subject to FDA audits. In Arizona, the primary overseer is the Arizona Leafy Greens Food Safety Committee.
"We send out government inspectors, conduct audits, all designed to make sure companies are following these practices," Horsfall told The Nation's Health.
Months after the wrapup of the spring 2018 infections, E. coli and romaine were causing problems again. Sixty-two people in 16 states became sick after eating romaine. Twenty-five were hospitalized, two with kidney damage.
Most of the illnesses were reported between Oct. 5 and Nov. 16, and in a news conference Dec. 13 held jointly by CDC and FDA, officials suggested the outbreak was under control. Stephen Ostroff, senior advisor to the FDA commissioner, attributed the success to a recall days before Thanksgiving. Also, traceback efforts by FDA, CDC and state partners indicated the tainted romaine was grown somewhere within three California counties. A lettuce farm in Santa Barbara County was identified as having water and soil tainted by E. coli, though Ostroff said multiple farms were likely the culprits.
"What was encouraging was that they acted more quickly," Halloran said of FDA. "I think that was because of their previous experience with Arizona."
Meanwhile, growers agreed to label the origin and harvest date of their lettuce during the weeks after the outbreak. Labeling improves the ability of FDA to "provide more targeted information to consumers in the event of a future outbreak or illness," Gottlieb said in a statement Dec. 13.
The FDA commissioner said the task force was discussing year-round provenance labeling of romaine and other leafy greens to aid traceability in the event of an outbreak.
Given recent news coverage, it can seem like E. coli outbreaks are accelerating. But that is not the whole story. When CDC started tracking E. coli illnesses in the U.S. in 1998, there were about 1,620 cases, CDC records show. By 2005, there were only about 340 cases, as industry adopted best practices. But recently there have been more cases, with about 970 illnesses in 2015 and 1,300 in 2017.
Norm Groot, executive director of the Monterey County Farm Bureau in California, told The Nation's Health that the rise is due to health agencies getting better at identifying pathogens through new technology and then informing the public.
Outbreaks involving E. coli and leafy greens continue to occur, however. In addition to the two romaine outbreaks in 2018, a 2017 leafy greens outbreak killed one person and sickened 25 people in 15 states.
To help prevent such outbreaks from occurring among consumers, Eskin said FDA needs to demand that irrigation water be treated to reduce food-borne pathogens before being used on produce fields. Officials also need to explore the health hazards of having lettuce fields near cattle feedlots, she said, as cattle are natural E. coli carriers. In an October assessment report on the spring outbreak, FDA said a cattle operation might have tainted the irrigation water used for Yuma lettuce fields.
Halloran is also concerned about Yuma. She is worried that those lettuce fields will be the provenance of another infectious spread — and soon.
"I have not seen sufficient steps taken there to believe that it won't be the source of an outbreak this year," she said.
For more information on E. coli and the recent outbreak investigations, visit www.cdc.gov/ecoli.
Copyright The Nation's Health, American Public Health Association