Thousands of public health workers from around the world are joining together in Philadelphia this fall to share the latest science, organize for better health, and call for equity and justice.
The event is APHA's 2019 Annual Meeting and Expo, which will convene Nov. 2-6 at the Pennsylvania Convention Center and engage almost 13,000 attendees around the theme of "Creating the Healthiest Nation: For science. For action. For health."
While many of the meeting's events will zero in on the year's theme, the five-day program will also cover the full spectrum of public health science, practice and innovation, from the traditional to the newly emerging.
"No matter the barrier, public health can depend on three core components to keep our communities safe: following the science, taking evidence-based action and advancing health equity," APHA Executive Director Georges Benjamin, MD, told The Nation's Health. "In this time of new and emerging challenges to health, our core values are more important than ever. The APHA Annual Meeting provides an opportunity for us to work on them together."
The official kickoff of APHA 2019 is the Sunday, Nov. 3, opening session. More than 5,000 thousand attendees will hear from keynote speaker and APHA member Sandro Galea, MD, DrPH, MPH, dean of the Boston University School of Public Health and author of "Well: What We Need to Talk About When We Talk About Health." Galea will be joined at the opening by Robert Redfield, MD, director of the Centers for Disease Control and Prevention, among other public health leaders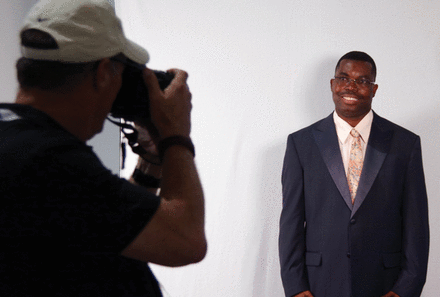 An afternoon general session on Monday, Nov. 4, will focus on the debate between the costs, savings and value of prevention. APHA member Karen DeSalvo, MD, MPH, a professor of medicine and population health at the University of Texas-Austin and former assistant secretary for health at the U.S. Department of Health and Human Services, will moderate the session.
The meeting will wrap up Wednesday, Nov. 6, with the closing session, which will focus on health and justice. Panelists will discuss the health impacts of mass incarceration, human trafficking and slavery during the event, which begins at 2:30 p.m.
Networking, sharing, learning on agenda
While the general sessions bookend the meeting, there are hundreds of events in-between, including the three-day Public Health Expo, which opens its doors Sunday afternoon and runs through Tuesday, Nov. 5. The expo will host hundreds of booths, including information from federal and state health agencies, schools of public health, book publishers, vendors, nonprofits and advocacy groups.
A main attraction at the expo is Everything APHA, located at the center of the hall, where visitors can get free headshots, shop for books from APHA Press, and sign up for one-on-one career coaching at APHA's Public Health CareerMart Career Guidance Center. Everything APHA is also where attendees can pick up this year's APHA Annual Meeting T-shirt.
APHA Press will host book signings in the expo hall on Sunday. Among the featured authors will be opening session keynote speaker Galea, as well as the authors of books on opioids, racism and LGBT civil rights.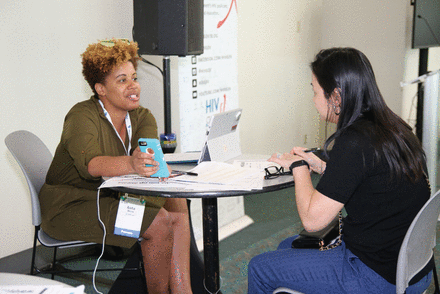 Throughout the Annual Meeting, attendees can take advantage of a wealth of continuing education opportunities, which begin on Saturday, Nov. 2, with two days of APHA Learning Institutes.
The half-, full- or two-day institutes cover a range of public health topics, including biostatistics, social marketing, scientific writing, health communications and a two-day review course for the Certified in Public Health exam. Fees and registration for the Learning Institutes, which offer up to 12 continuing education credits, are separate from Annual Meeting registration.
In addition to the institutes, meeting attendees can earn credits for attending and evaluating certain scientific sessions. Visit the continuing education desk at the convention center for details.
Also on Saturday, APHA member groups will host a number of workshops, including sessions on men and mental health, racism and health, and the future of public health leadership. The workshops and Learning Institutes are open to all, including those not registered for the full Annual Meeting.
The Annual Meeting will host events especially for public health students. On Saturday, APHA's Student Assembly will host its National Student Meeting at the Pennsylvania Convention Center. The day-long gathering will feature APHA leaders and local health advocates, as well as a networking luncheon. Advanced registration is required for the National Student Meeting.
Sunday is also Student Visit Day, when for just $40, college and high school students can spend a day at the Annual Meeting. Student Visit Day participants have access to both the opening session and Public Health Expo. Pre-registration is required for the visit day.
Always a popular draw at the Annual Meeting is the APHA Public Health Film Festival, which begins Sunday. The festival includes public health documentaries, feature-length films, short films and innovative public service announcements. Sunday's kick-off session will feature the producer of "8 Billion Angels," a documentary on the intersections between sustainability and population growth.
With so much to do, the APHA Wellness Center is the perfect spot for a little down time and self-care. Located inside the convention center, the Wellness Center will offer yoga, Tai Chi, relaxation exercises, meditation and more.
Attendees can also get moving at the annual APHA Dance Party on Sunday from 5:30-7 p.m. And attendees can sign up now for the Annual Meeting Steps Challenge, which has a goal of reaching 10 million steps.
Registered meeting attendees do not have to wait until they get to Philadelphia to start making plans. They can use the APHA mobile app now to search for sessions, build a schedule and connect with fellow attendees. To download the app, search for APHA 2019 in app stores. Attendees who prefer to organize their time via their desktops can use the online planner and sync it with the app.
Meeting attendees can stay up on what is happening before and during the event by following #APHA2019 on Twitter. APHA will be sharing information on its @APHAAnnualMtg Twitter account and via its Instagram and Facebook pages.
Meeting attendees who want to hone their social media skills can sign up for one-on-one coaching at the APHA Annual Meeting Social Media Lab, which APHA is offering in partnership with John Snow Inc. The lab, which is open Monday and Tuesday, also includes short theater sessions on a variety of topics, including social media management, how to use live video and how to build your organization's social media brand. Attendees can learn more and reserve a coaching session at www.apha.org/social-media-lab.
For even more social media interaction, meeting attendees should mark their calendar for the Tuesday afternoon Sunset Tweetup, sponsored by the de Beaumont Foundation.
Attendees can also check out real-time daily coverage from Philadelphia on the APHA Annual Meeting Blog, hosted on APHA's Public Health Newswire, www.publichealthnewswire.org. APHA TV will also return this year with short daily news reports and one-on-one interviews.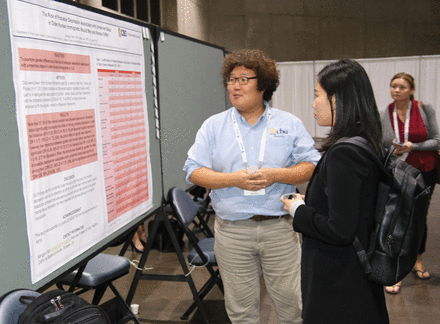 The Annual Meeting is also an opportunity for public health to give back. APHA's Help Us Help Them campaign benefits Turning Points for Children, the largest social service organization for children in Philadelphia. Donations can be made during the meeting registration process. Attendees are also encouraged to bring a new, unwrapped gift for kids or teens to the convention center. Meeting attendees will be wrapping gifts during a volunteer event.
Before heading to Philadelphia, APHA is reminding attendees that Nov. 5 is Election Day, so they should vote absentee. Visit bit.ly/voteabsentee19.
For more information on APHA's 2019 Annual Meeting and Expo, including access to the online program, visit www.apha.org/annualmeeting.
Can't make it to Philadelphia? Watch the meeting via APHA Live
Public health professionals who want to be part of APHA 2019 but who cannot attend the event in Philadelphia can still take part in real time.
APHA Live provides access to 14 premier sessions, including the opening, Monday and closing general sessions, and the ability to earn up to 19 continuing education credits.
APHA Live registration, which includes access for a year after the meeting, is $99 for APHA members. Group registration rates are also available, allowing people to watch live from classrooms, conference rooms or other locations.
To learn more, visit www.apha.org/apha-live.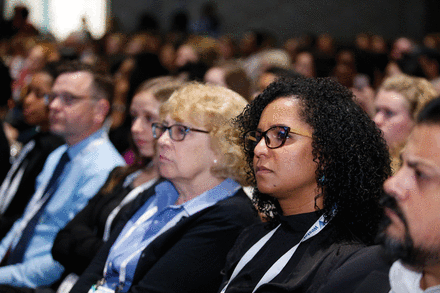 Copyright The Nation's Health, American Public Health Association