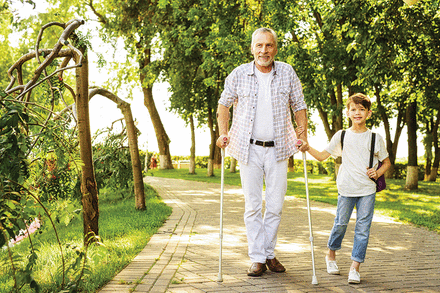 While the COVID-19 pandemic has made being active more difficult for many people, APHA's Keep It Moving Challenge is helping them get moving again.
Launched Jan. 1, the challenge calls on people to join teams of friends, family, colleagues and more and track their activity through April 11, the final day of APHA's National Public Health Week.
Hundreds of teams are joining the challenge, including seniors and people with mobility limitations. Because this year's challenge includes all kinds of activity, it is open to more participants.
APHA hosted its first NPHW activity challenge six years ago, encouraging people to track their steps. The challenge caught on, and last year 415 teams participated, logging 1.8 billion steps.
Keep It Moving Challenge participants can use the free Walker Tracker app to join or create a team and log their activity. People who do not have a mobile device can log steps manually on the Walker Tracker website.
Walker Tracker can convert activities into steps, which is helpful for people engaging in other activities. For example, rowing for 30 minutes coverts to 4,410 steps. Yoga or stretching for 30 minutes converts to 1,350 steps. And propelling a wheelchair with arm motions for 45 minutes converts to 4,545 steps.
Winston Kennedy, DPT, MPH, accessibility student co-chair for APHA's Disability Section, praised the inclusivity of the Keep It Moving Challenge.
"People with disabilities or injuries are often left out because many people program exercises to a normative standard," Kennedy told The Nation's Health. "I think as a society we need to rethink what physical activity and exercise are."
Mackenzie Jones, MPH, an education specialist at the Montana Department of Public Health Resources, is promoting the Keep It Moving Challenge to partners of the Montana Disability and Health Program through social media and listserves.
"Inclusive exercise programs are important because health and physical activity is important for everyone," Jones told The Nation's Health. "Not everyone can walk or run, but there are a myriad of other ways to be physically active."
Because of the COVID-19 pandemic, some team leaders saw a drop in participation in 2020's challenge. But not at the State University of New York at Buffalo, where 1,500 people took part.
"Many of our steppers said that the challenge motivated them to get out and do something active even in the midst of the pandemic and that they felt better for doing that," Grace Lazzara, MA, director of communications at the university's School of Public Health and Professions, told The Nation's Health.
Along with the activity challenge, NPHW will celebrate public health virtually April 5-11 with daily themes. Monday will focus on rebuilding; Tuesday, advancing racial equity; Wednesday, strengthening community; Thursday, galvanizing climate justice; Friday, constructing COVID-19 resilience; Saturday, uplifting mental health and wellness; and Sunday, elevating essential and health workforces.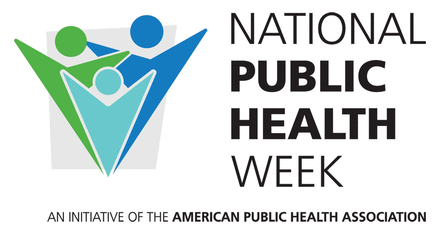 An events calendar on the NPHW website offers participants a place to publicize their NPHW events. Toolkits are available to help participants come up with event ideas and share them with local media and on social media.
APHA-led events during NPHW include an April 5 online forum and an April 7 Twitter chat, led by @NPHW. APHA's annual Policy Action Institute will also be held during NPHW, on April 8 and 9.
For more information on NPHW, including planning and promotion tools, visit www.nphw.org.
To sign up for and learn more about the Keep It Moving Challenge, visit www.nphw.org/keep-it-moving.
Copyright The Nation's Health, American Public Health Association