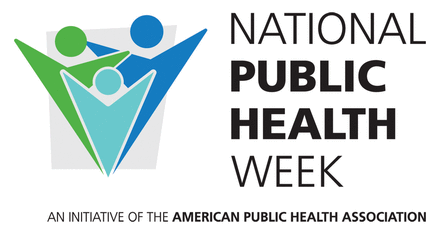 With the U.S. public health workforce on the front lines of the fight against COVID-19 — providing tests and vaccines, educating the public and otherwise working to keep communities safe — this year's National Public Health Week will be one like no other.
For the second year in a row, NPHW is being held during the COVID-19 pandemic. While the pandemic will be front-of-mind for workers during NPHW, supporters will also take time to draw attention to the myriad other public health issues the field is working on.
The theme of NPHW, which will be held April 5-11, is "Building Bridges to Better Health." Seven daily themes complement the main theme. Monday will focus on rebuilding public health infrastructure; Tuesday, advancing racial equity; Wednesday, strengthening community; Thursday, galvanizing climate justice; Friday, constructing COVID-19 resilience; Saturday, uplifting mental health and wellness; and Sunday, elevating the workforce.
Across the U.S. and beyond, NPHW 2021 participants are getting ready for the week by organizing virtual meetings, printing public health T-shirts, creating artwork and preparing healthy meal recipes, to name a few plans.
Among those taking part is the Houston Health Department. The agency's commitment to NPHW goes back many years. For this year's observance, organizers are taking inspiration from the daily themes and adapting to a virtual setting.
"We participate every year," Kristi Rangel, chief of public health education at the Houston Health Department, told The Nation's Health. "It is a way to break down the barriers in the community we serve and for people to see and understand that public health is accessible, part of everyday life, and that we are invested in their lives."
The Brookline Public Health Department in Brookline, Massachusetts, will publish vegetarian recipes on social media during NPHW and throughout the month of April. Vegetarian diets not only help people eat more healthily, said Lynne Karsten, MPH, director of community health at Brookline Public Health. As meals often do not involve animal agriculture, they are more environmentally friendly.
"We will discuss the meals (virtually) in the context of the menus being healthier for people and for the planet," Karsten told The Nation's Health.
People who are looking for inspiration for their events can look to APHA's NPHW website. The website has a toolkit to help participants create their events.
The Keep It Moving Challenge, which encourages people to engage in physical activity, is also part of NPHW. As of mid-February, nearly 2,000 people were taking part and 190 teams had formed. The challenge includes virtual events as well as music and video playlists to keep people active.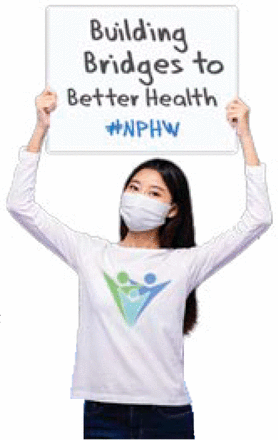 Join APHA HQ for Twitter chat, forum
As the organizer of NPHW, APHA is leading virtual events during NPHW.
A NPHW Forum on grassroots advocacy will be held 1 p.m. EDT on Monday, April 5. And family trivia night will be offered twice on Tuesday, April 6, with events scheduled for both Eastern and Pacific times.
On NPHW Student Day, Thursday, April 8, APHA will host webinars on mentoring and tips from recent graduates working in public health.
Another big event is the NPHW Twitter Chat at 2 p.m. EDT Wednesday, April 7. The annual event draws hundreds of participants who weigh in on important issues in public health. RSVP for the event now at www.twtvite.com/NPHW2021.
Registration is now open for APHA's third annual Policy Action Institute, which will be held April 8-9 during NPHW.
Learn more about National Public Health Week and get involved at www.nphw.org.
Copyright The Nation's Health, American Public Health Association