Voting for APHA's president-elect, honorary vice presidents and Executive Board will be held this fall during APHA's 2021 Annual Meeting and Expo.
In the presidential race, Chris Chanyasulkit, PhD, MPH, is running against Ron Manderscheid, PhD, MA.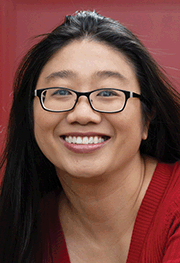 Chanyasulkit is an adjunct assistant professor at Temple University. She is also a board member of the Massachusetts State Advisory Council on Libraries and Planned Parenthood League of Massachusetts. Within APHA, Chanyasulkit has worked in numerous positions, including service as chair of APHA's Executive and Education boards, member of the Publications Board and co-chair of the Joint Policy Committee.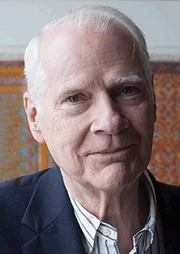 Manderscheid is president and CEO of the National Association of County Behavioral Health and Developmental Disability Directors, executive director of the National Association for Rural Mental Health and an adjunct professor at Johns Hopkins University and the University of Southern California. Manderscheid's work with APHA includes service as chair of the Mental Health Section and member of the Governing Council.
The winner of the presidential race will serve one year as president-elect.
In the Executive Board race, the six candidates running for the three open positions are:
Moose Alperin, EdD, MPH, MCHES, research assistant professor and Executive MPH Program director at Emory University's Rollins School of Public Health;

Bryan Buckley, DrPH, MPH, fellow with the Medstar Health Institute for Quality and Safety and assistant professor at Georgetown University's School of Medicine;

Amy Lee, MD, MPH, MBA, CPH, program director for the Consortium of Eastern Ohio Master of Public Health Program;

Emmanuel Peprah Jr., PhD, director of implementation science for global health and the Implementing Sustainable Evidence-based Interventions through Engagement Lab at the New York University School of Global Public Health;

Gopal Sankaran, MD, DrPH, MPH, MNAMS, professor of public health at West Chester University of Pennsylvania; and

Junling Wang, PhD, professor and vice chair for research within the University of Tennessee's Department of Clinical Pharmacy and Translational Science;
Three candidates are running unopposed for APHA's honorary vice president positions:
Gail Christopher, PhD, DN, ND, executive director of the National Collaboration for Health Equity, has been nominated as vice president for the U.S.;

Benita Cohen, RN, MSc, PhD, chair of the Canadian Public Health Association's Board of Directors, has been nominated as vice president for Canada; and

Ramo´n Anulfo Lo´pez, MD, executive director of the Alliance of Public Health Associations of the Americas and founding member of the Dominican Society of Public Health, has been nominated as vice president for Latin America and the Caribbean.
Governing Council members will vote on the candidates at APHA 2021.
For more information on the candidates, visit www.apha.org/candidates.
Copyright The Nation's Health, American Public Health Association