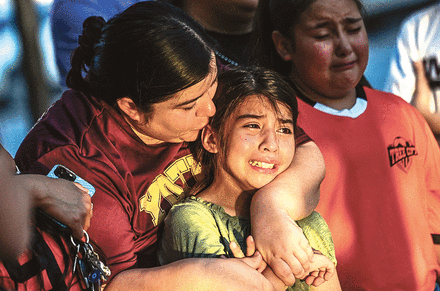 New U.S. gun safety measures signed into law in June offer a hopeful step toward preventing the growing epidemic of U.S. gun violence. But when it comes to strong policies that protect people from gun violence, states are the ones leading the way, taking swift action and implementing innovative policies.
The APHA-supported Bipartisan Safer Communities Act, passed by Congress and signed by President Joe Biden on June 25, expands background checks for people ages 18-21, strengthens red-flag laws that allow officials to confiscate guns from at-risk owners and tightens the ban on firearm purchases for domestic abusers. But as the first major gun violence prevention legislation passed by Congress in three decades, the move shows the slow pace at which federal officials have taken action.
In the meantime, some states are responding swiftly and breaking new ground. For example, on June 5, — less than a month after a shooter killed 10 shoppers at a Buffalo grocery store and two weeks after a gunman killed 21 people at an Uvalde, Texas, elementary school — New York passed a law strengthening red-flag laws, raising the minimum age to purchase a semi-automatic rifle to 21 and banning non-job-related purchases of body armor.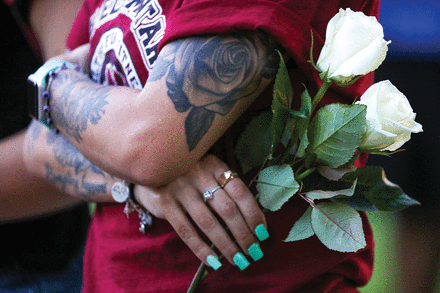 "Across the nation, loopholes, lax laws and the inaction of public officials allow guns to proliferate in our streets and devastate our communities," said New York Attorney General Letitia James in a news release. "With this new package of gun laws, New York will continue to lead in imposing reasonable gun laws that keep our people safe, and I urge other states to follow suit."
States with strict gun ownership laws have fewer gun deaths per capita compared to states with easy paths to ownership, according to EveryTown for Gun Safety. Among the states with the most restrictive laws are California, Connecticut, New Jersey, New York and Massachusetts, EveryTown found.
High-profile mass shootings and a surge in overall gun deaths during the COVID-19 pandemic have brought gun violence to the forefront of public consciousness. About 45,000 people died in 2020 from gun violence, and guns are now the leading cause of death for children, the Centers for Disease Control and Prevention said in May. In 34 states and the District of Columbia, gun deaths surpassed motor vehicle deaths in 2020, an April report by the Violence Policy Center found.
"Clearly what we are talking about here is a serious public health crisis, one that is crying out for sensible gun policy solutions, especially at the federal level," Nick Suplina, EveryTown senior vice president of law and policy, said at a congressional committee hearing in June.
California: Stronger laws, fewer deaths
California is consistently tops for the most effective gun violence prevention laws, according to both EveryTown and the Giffords Law Center. California has 8.5 gun-related deaths per 100,000 residents, 37% lower than the national average, which is 13.6 per 100,000, according to CDC. By comparison, Mississippi has a rate of 28.6 gun deaths per 100,000 residents, the highest among states. California's gun death rate for children is also lower than other states, and is 58% lower than the national average.
While California is not immune to the horrors of mass shootings, state residents are 25% less likely to die in such an incident, according to an analysis by the Public Policy Institute.
California prohibits ownership of assault weapons, such as the semiautomatic weapon used in the Uvalde and Buffalo shootings. It also has stringent red-flag laws, allowing family members, police, co-workers, employers and school employees to file gun restraining orders against a person acting in a way that could lead to self-harm or harm of others.
The state also does not allow gun sales to people younger than 21 — the Uvalde and Buffalo shooters had legally purchased weapons at 18 — and is one of 14 states and Washington, D.C., requiring universal background checks.
A state bill is also being considered that would require gun owners to obtain liability insurance covering accidental or negligent use of the weapon. In a first-in-the-nation move, San Jose, California, passed a city law this year that makes liability insurance mandatory for gun ownership, similar to what is required for operating a motor vehicle.
The Golden State is a model for gun safety despite not adopting a gun licensing law, also known as a permit-to-purchase law, according to Daniel Webster, ScD, MPH, a professor at the Johns Hopkins Bloomberg School of Public Health and director of the Center for Gun Violence Prevention and Policy. Center studies have found that gun ownership licensing laws reduce homicides, suicides and intimate partner violence.
A 2020 study in APHA's American Journal of Public Health found that Missouri's repeal of its licensing law in 2007 resulted in a 16% rise in gun suicides and 25% rise in gun homicides through 2016.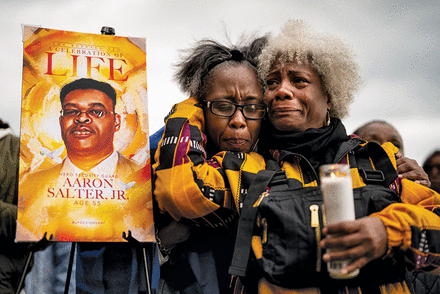 Other top states with high marks for gun safety have enacted gun licensing laws, including Connecticut, Massachusetts, New Jersey and New York. A Connecticut licensing law led to a 40% reduction in gun homicides and 15% reduction in gun suicides after taking effect in 1995.
"What these purchaser licensing laws do is, based upon all the metrics, make guns less available to risky people," Webster told The Nation's Health.
Licensing laws are more effective than background checks in reducing gun deaths. Nine states and the District of Columbia require prospective gun buyers to apply for a license with a state or local law enforcement agency. Purchasers are sometimes fingerprinted and required to take gun safety training or pass a comprehensive background check. In contrast, the mandatory federal background check looks only for previous arrests and convictions, and then only if the gun was purchased from a licensed dealer.
Licensing procedures that require direct interaction may deter people "who might otherwise make impulsive decisions to acquire a gun to hurt themselves or others," Webster said.
Massachusetts is another state with tough gun ownership laws. In 2020, the state had the lowest firearm mortality rate among the continental states, according to CDC. And as gun violence soared in 2021 in large U.S. cities, Boston's gun homicides declined, according to police department records.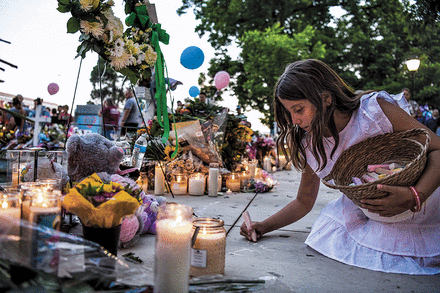 Since the late 1990s, Massachusetts has banned assault weapons, limited ammunition magazines to 10 rounds, bolstered its comprehensive background checks, passed a red-flag law and required new applicants for a gun license to undergo a gun safety course. The state also bans semiautomatic weapons, and no one under 21 can purchase a handgun or large-capacity weapon.
"Massachusetts is a 'may issue' state, which means that stricter standards are applied in determining who is allowed a license to own a firearm," said Ruth Zakarin, executive director of the Massachusetts Coalition to Prevent Gun Violence. "This allows for more oversight, preventing people who may pass a background check but should be otherwise prohibited from purchasing a gun for other reasons from doing so."
As in other stringent gun law states, Massachusetts invests in community-based violence prevention and social services, which address root causes of gun violence, such as poverty, trauma and lack of opportunity.
"We believe that a combination of legislation, sustained investment in community-based solutions, and the robust research happening in Massachusetts is what is making the difference in keeping our rates of gun violence low," Zakarin told The Nation's Health.
In June 2021, following a mass shooting in Boulder, Colorado, state legislators passed a significant measure — revoking the state's preemption law, which allows local governments to pass gun ordinances that are tighter than the state's restrictions. With that action, Colorado joined California, Connecticut, Hawaii, Illinois, Massachusetts, Nebraska, New Jersey and New York as states with no preemption law. All other states have laws stopping local governments from enacting stricter gun regulations.
Soon after, the Colorado cities of Boulder, Lafayette and Louisville and the town of Superior passed local gun ordinances. Bans were made involving assault weapons and open carry, the minimum age to purchase a gun moved to 21, concealed carry was restricted in certain buildings and spaces, and a 10-day waiting period before delivery of a firearm was imposed.
Louisville Mayor Ashley Stolzmann said that regulating guns through city council votes is not the best option for the Denver suburb, which has a population of 19,000. But it is needed given the lack of significant action by federal and state lawmakers.
"For decades, the federal government and the state has not enacted measures to protect the health and safety of our communities, and our state leaders could not pass reasonable restrictions," Stolzmann told The Nation's Health. "So rather than total inaction, (state legislators) stepped aside and gave locals the ability to take action on our own."
For more information, visit www.everytown.org and www.giffords.org.
Copyright The Nation's Health, American Public Health Association