As APHA's new president, I am delighted to begin my term with a note to the membership about some of the issues I hope to elevate during my year with you.
For me, one of the most stimulating aspects of public health is the fact that so many events offer an opportunity for a public health comment. The health impact of crop subsidies, planned growth of our transportation system, where communities build schools and opportunities for connecting more effectively in a digital world all offer fertile ground for reflection and comment.
It is a great honor to begin this year at a time when there is a vibrant national discourse on the need for everyone to have the security of knowing their health needs are covered. Granted, as an organization, much of our discourse has been centered around the idea of "Medicare for all," a system that would provide prevention and care to everyone living within our borders, and the reality has fallen far short of that ideal.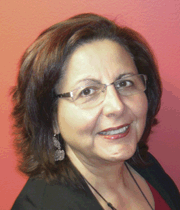 Though we will not see meaningful debate on the most effective solutions to our nation's health crisis, the fact that debate is occurring at all is a testament to the fact that there is finally an opportunity for the many organizing efforts across the country to bear some fruit.
For those of us whose work intersects with the health care system, we know all too well the inefficiencies of a chaotic multiple-payer system and the heartbreaking lack of real choice that so many ordinary people have in this country.
In contrast, in the early 1980s, Mexico's constitution guaranteed a right to health, although for many, that promise held little substance when adopted. As anyone who works with immigrants needing care for serious health conditions and facing deportation knows, tertiary services are unavailable in many areas.
In the poorer areas of the country, only the most basic primary prevention services are available at all. In the recent past however, major steps have been taken to comprehensively include more social sectors in the promise of health. The importance of having a national policy that drives incremental change cannot be underestimated. While Mexico has been moving to include all sectors through a thoughtful series of strategies, we have yet to grow a similar movement here in the United States.
As I write this, the Senate has begun its debate. Whatever the outcome, APHA will be at the forefront of that debate, doing what public health does best, standing firm with the evidence and advocating for the policies that reflect the thoughtful work of our organization. But APHA can represent a force only when its members also take action. Every time you receive an action alert from the Association, take three minutes and respond. If those who oppose health reform can move thousands to march in Washington, surely we can show similar numbers to advocate for our position that health care is a human right in which government must play a leadership role.
Copyright The Nation's Health, American Public Health Association