The nation's much-anticipated strong new food safety law will grant a wide range of powers to the Food and Drug Administration, but some in the public health community are concerned that recent changes in Congress could mean some of the law's initiatives will not be funded.
The FDA Food Safety Modernization Act, signed by President Barack Obama Jan. 4, requires food companies to write and test plans for the safe manufacture of food, gives FDA more control over food imports, and increases the number of inspections FDA must conduct of processing plants. It also gives FDA the power to order a mandatory recall of contaminated foods, which previously was handled voluntarily by manufacturers.
Health and Human Services Secretary Kathleen Sebelius called the act "the most significant food safety law of the last 100 years," and said it would "bring food safety into the 21st century."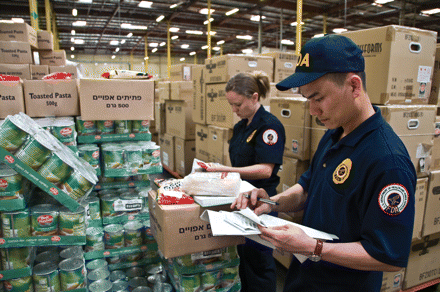 She noted during a news conference Jan. 3 that the average number of outbreaks of foodborne illness has risen from 100 a year in the 1990s to 350 cases a year. Today, one out of six people in the United States gets sick from a foodborne illness, and 3,000 people die each year, she said.
High-profile recalls in recent years, such as the 2010 recall of millions of eggs, have raised public awareness of the problem.
"The public health community celebrates this tremendous step forward in protecting U.S. families from foodborne illnesses, which affect millions of Americans every year," said APHA Executive Director Georges Benjamin, MD, FACP, FACEP (E).
Other public health and consumers groups also applauded the passage of the law, hailing it as a major victory for public health.
"We're happy with just about everything in the bill," Jean Halloran, director of food policy initiatives at the Consumers Union, told The Nation's Health. "Everything there is an improvement over the status quo."
In particular, Halloran said, the provisions allowing FDA to order recalls are important because they allow the agency to act swiftly when it notices a problem. In the past, during outbreaks such as those involving spinach, strawberries, peanut butter — and even pet food — it was up to manufacturers to issue recalls. As of mid-January, FDA had not yet used its new power to mandate a recall, and an FDA spokesman said the agency will likely use that power infrequently, "since the food industry largely honors our requests for voluntary recalls."
Erik Olson, director of food and consumer safety programs at the Pew Health Group, said the new law will shift FDA's role.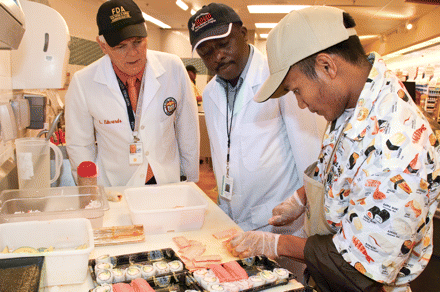 "Federal officials have acted as detectives in the past," he said, adding that under the new law, the approach is reversed and FDA will now be focused on prevention.
But some members of Congress have expressed concern about the price of the new law, which will cost $1.4 billion over five years, according to the Congressional Budget Office.
In a nod to those in Congress who have expressed doubts about the costs of the law, Olson noted that foodborne illnesses cost $152 billion a year in health care costs, far more than implementation of the programs mandated under the law.
"The costs of not protecting our food supply are far greater than the costs of protecting it," he said.
Still, some public health officials said they are concerned some members of Congress will hold up funding key parts of the new law during their upcoming sessions.
Some of the provisions in the law are self-executing, Halloran said, such as the provision granting recall authority. But the increase in plant inspections could be stymied by lack of funds, she said.
"If FDA doesn't get the funds to hire additional inspectors, that could be a problem," she said. "The whole point is to have additional inspectors and do more inspections. That's a bridge we'll have to cross when we come to it."
Olson said a wide array of interest groups will make the case to Congress that "this is money extremely well spent" and that it will save money over the long run by preventing disease.
FDA Commissioner Margaret Hamburg said the law instructs FDA to put in place a new food safety system. It will not happen overnight, she said, but added, "there's a lot we can do both quickly and meaningfully," including working on produce safety standards and using science and technology best practices.
Many of these initiatives will happen long before food is on the tables, she said.
One of the major tenets of the new law is more frequent inspections. The act requires the inspection of domestic high-risk facilities — defined as those with known safety risks — every five years at first and then every three years. Facilities that are not designated high risk will be inspected once every seven years at first and then once every five years.
The law also requires more frequent inspections of foreign facilities, mandating that FDA inspect at least 600 foreign facilities in the first year and in each of the next five years, doubling the number inspected the previous year.
The foreign facility inspections are necessary to keep Americans safe, Sebelius said, noting, "our food supply chain stretches around the world."
One-sixth of the U.S. food supply is imported from 150 countries, she said. That includes one-fifth of the vegetables, half of all fruits and 80 percent of seafood.
The new law allows exceptions for producers and processors who sell most of their food directly to consumers, restaurants and retailers within the state or within a 275-mile radius of where it was produced, and have less than $500,000 per year in sales.
Hamburg said FDA will be working with all food manufacturers large and small to develop best practices.
"It's in everyone's interest to have safe products," she said.
Halloran said that those that are exempt will be a small part of the market.
"Doing it this way, we think that the FDA resources will be focused on the largest operators, and that's what's important," she said.
For more information on the new law, visit www.foodsafety.gov.
Child nutrition reauthorization encourages healthy eating
In other food-related news, President Barack Obama in December signed the Healthy, Hunger-Free Kids Act, which aims to provide healthier meals and prevent obesity, among other measures.
The $4.5 billion law, which reauthorizes the child nutrition program, includes the National School Lunch Program, School Breakfast Program, Summer Food Services Program, After School Snack and Meal Program and Special Supplemental Nutrition Program for Women, Infants and Children.
The new law requires updated nutrition standards for school lunches, increases reimbursement for lunches served under the program and requires meals served under the program to provide milk. It also makes it easier for schools to provide free meals to all students living in high-poverty areas and automatically makes foster children eligible for free meals.
The law provides grants to states to implement nutrition education and obesity prevention programs that promote healthy choices.
"The Healthy, Hunger-free Kids Act in a great step toward ensuring that today's children are getting the nutrients they need," said APHA Executive Director Georges Benjamin, MD, FACP, FACEP (E). "The fact that the new law includes opportunities for education means that children will learn how to make smart choices as they grow up."
For more information on the law and the programs it funds, visit www.usda.gov.
— Charlotte Tucker
Copyright The Nation's Health, American Public Health Association