While the U.S. continues to make strides in reducing smoking and cardiovascular disease rates, issues such as chronic disease and drug overdose prevention still loom over the nation, according to a recent report.
Released in December, "America's Health Rankings Annual Report: A Call to Action for Individuals and Their Communities" is a joint effort of the United Health Foundation and APHA. The 2015 edition is a resource for health care workers and advocates who want a detailed analysis of state health data and population health trends across the U.S. to improve the well-being of their communities.
"It's the (longest-running) report of its kind looking longitudinally at state-by-state rankings of important measures and determinants and outcomes of our health," said Rhonda Randall, DO, chief medical officer of UnitedHealthcare Employer and Individual Retiree Solutions. "It allows us to get a long look over the course of that 26 years of how we're improving or where we're going in the wrong direction as a nation as well as on a state-by-state level."
Since the 2014 rankings, there has been an 11 percent decrease in adult sedentary behavior across the U.S. to 22.6 percent. Preventable hospitalizations also dropped by 8 percent to 57.6 discharges per 1,000 Medicare beneficiaries.
Other accomplishments show a decade or more of success in public health. Cardiovascular disease death rates, for example, dropped 23 percent in the past 10 years to 250.8 deaths per 100,000 people. Additionally, adult smoking rates saw a 5 percent drop to 18.1 percent since the 2014 report. Adult smoking rates were as high as 29.5 percent in 1990, the first year of America's Health Rankings. Infant mortality rates have also dropped to six deaths per 1,000 live births, the report said.
"I think smoking is the one thing that we see a really nice, slow, steady decrease over the 26 years of the report…but, at the same time, there are a couple of things that are going in the wrong direction and that gives us great concern," Randall told The Nation's Health.
Some of those concerns include a 4 percent increase in drug overdose deaths, to 13.5 deaths per 100,000 people, and a 6 percent increase of children under 18 living in poverty, to 21.1 percent.
And despite the decrease in sedentary behavior, chronic conditions such as diabetes and obesity continue to be an issue. Nearly 30 percent of adults are obese, compared to less than 12 percent of the U.S. population in 1990, and 10 percent of U.S. adults report having diabetes, compared to 4.4 percent of adults nearly 20 years ago, the report said.
"We see a decrease in physical inactivity and that's a positive thing, but, at the same time, we know that obesity and diabetes are still on the rise," Randall said. "One of the things that we know is those are linked. So if physical inactivity continues to decrease, more people become active. We even expect the obesity to then follow and then we would expect the rates of things like diabetes, cardiovascular disease and cancers to also go down because we know that there's a clear linkage between our behavior and those types of outcomes."
Hawaii health on top, Louisiana at bottom
The rankings go beyond the national level, examining health factors in every state. Thanks to accomplishments such as low rates of obesity and preventable hospitalizations, Hawaii was ranked the healthiest state for the third year in a row, followed by Vermont, Massachusetts, Minnesota and New Hampshire. Hawaii's success is linked to interventions such as strong state health department chronic disease and health promotion programs that are active with community-based coalitions for tobacco use prevention, physical activity and nutrition, said Virginia Pressler, MD, MBA, FACS, director of the Hawaii State Department of Health. However, health officials are not resting on their laurels.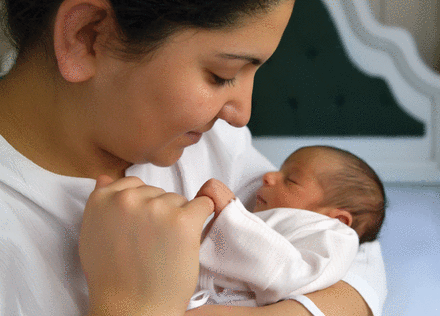 "Even though we're rated low on obesity, our obesity rate has doubled over the last 10 years and we're being compared to a nation that has an epidemic of obesity, so we're certainly not satisfied with that," Pressler told The Nation's Health.
Louisiana replaced Mississippi as the least healthy state. Rounding out the bottom five were Mississippi, Arkansas, West Virginia and Alabama. States in the Southern U.S. typically make up the bottom of the annual rankings.
While Louisiana made strides in areas such as immunization and reducing air pollution, state health officials still battle to rein in high rates of obesity, smoking and child poverty, according to the report.
To increase access to healthy food and activities, the Louisiana Department of Health and Hospitals continues to push organizations throughout the state to become Well-Spots via its Well-Ahead Louisiana initiative. Organizations that want to become Well-Spots must implement policies — such as a comprehensive tobacco-free policy — and programs that increase access to physical activity and healthier foods for customers or employees, said Amelia Burns, press secretary for the Louisiana Department of Health and Hospitals Office of the Secretary. As of December there were approximately 1,200 Well-Spots.
The biggest success story of the 2015 rankings is North Carolina, which made the highest leap up the rankings since last year's report, from 37 to 31.
The state owes part of its success to boosting access to and education about pediatric immunizations and partnering with other state agencies such as departments of education and commerce to improve public health, said Danny Staley, director of public health for the North Carolina Department of Health and Human Services.
"We started engaging those community partners to talk about access to foods, increasing farmers markets, trying to improve access to active routes to school," Staley told The Nation's Health. "We've invested with community partners to move toward a culture and environment of health. It's one of those approaches that's more of an environmental change that helps us address other issues."
For more information, visit www.americashealthrankings.org.
New rankings reports on substance abuse, veterans health to be issued
Public health workers in search of information on the health needs of certain populations, such as veterans, will have much to look forward to in 2016.
Throughout the year, United Health Foundation will publish issue-specific reports based on data from the annual America's Health Rankings report.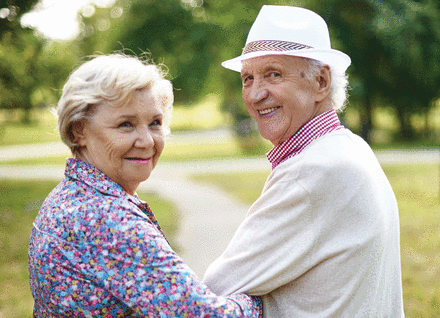 "The annual America's Health Rankings has been and continues to be a thorough snapshot of our nation's health," said APHA Executive Director Georges Benjamin, MD. "These new reports will highlight the nation's challenges and triumphs and address key public health issues."
A population report on maternal and child health based on the annual rankings report is scheduled to be released in September and a population report is slated to come out in November on veteran health to supplement the annual America's Health Rankings Senior Report.
"Some of them are going to be more detailed reports and others will be spotlights on key indicators of prevention and wellness," said Rhonda Randall, DO, chief medical officer of UnitedHealthcare Employer and Individual Retiree Solutions.
The United Health Foundation will also release spotlight reports on prevention in February, healthy lifestyles in April, behavioral health in June and substance abuse in July.
For more information on the reports, visit www.americashealthrankings.org.
Copyright The Nation's Health, American Public Health Association