This October in Washington, D.C., representatives from historically black colleges and universities will gather to discuss attracting more students into nursing. More than just addressing projected provider shortages, the event is a strategic move to advance health equity in the region.
One of the main organizations behind the event is the Mid-Atlantic Regional Health Equity Council, one of 10 independent, cross-sector councils working to eliminate health disparities from the grassroots up. The volunteer councils, launched in 2011, correspond to the 10 U.S. Department of Health and Human Services regions and are charged with jump-starting action toward the goals of the National Partnership for Action to End Health Disparities, an initiative of the federal Office of Minority Health to address persistent and entrenched disparities. Among the partnership's top five action priorities is embedding health equity considerations in policies and programs across sectors "to impact health and the social determinants of health."
"Collective action to end health disparities is possible if individuals and organizations, those with a vested interest, are engaged in the work as equal partners," said Office of Minority Health officials in a 2011 article in APHA's American Journal of Public Health. "The (national partnership) offers a forum for sharing ideas and resources, an opportunity to partner and a collaborative approach to problem-solving."
Across the country, the regional health equity councils are charged with pushing the partnership's goals forward. Their process is similar across regions — councils identify shared problems and then leverage existing resources and expertise to move the needle on reducing disparities in a strategic and organized way. But their actions often vary to reflect regional health needs, from expanding the reach of community health workers to helping providers connect with skilled translators and interpreters.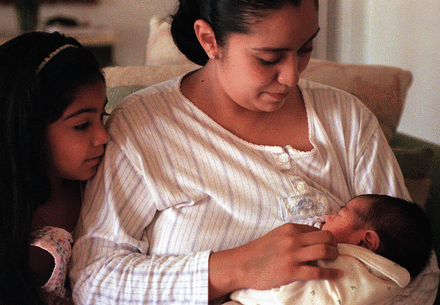 At the Mid-Atlantic equity council, for example, collaborating with HBCUs on workforce development is a top priority in support of national partnership goals to improve cultural competency and diversity in the health professions.
Steven Owens, MD, MPH, MA, co-chair of the Mid-Atlantic Regional Health Equity Council, said the October forum is sparked, in part, by data showing that HBCUs currently confer only a small percentage of nursing degrees. At the upcoming forum, discussions will focus on better understanding the challenges HBCUs face in attracting and graduating nursing students, with a short-term goal of connecting schools with workforce development practitioners already in the field and a much longer-term goal of increasing provider numbers in underserved communities.
"The (equity council) has really elevated the collaborations needed to address health equity from a variety of angles and brings together a diversity of thoughts, leadership and expertise to address a common issue," Owens, also vice president of programs and services at the Epilepsy Foundation, told The Nation's Health. "I think we're making some meaningful impacts."
Regional councils mobilize local work
The need for health equity work is clear in the data, with research consistently showing associations between adverse health outcomes and social determinants such as income, education, access to care and discrimination. Just last year, a study in Health Affairs found that the U.S. has some of the largest income-based health disparities in the world.
Knowing that no one sector can eliminate disparities and achieve health equity on its own, health officials created the National Partnership for Action in 2007 to mobilize collaborative and sustainable approaches. "It's a movement," said APHA member Oscar Espinosa, MA, a senior associate at Community Science, a research and development organization.
"(The partnership) could have just launched a bunch of national awareness campaigns around disparities, but they wanted to do something more than that — they wanted to create a groundswell," Espinosa, who recently co-authored a three-year retrospective on the partnership, told The Nation's Health. "The (equity councils) aren't just a collection of practitioners. They're bringing in other sectors so we're not just preaching to the choir…They turn the (partnership) into a megaphone for health disparities."
The retrospective study, published last year in the Journal of Health Disparities Research and Practice, reported that the partnership was making progress, with increasing levels of collaboration reported across stakeholders. The equity councils, in particular, had "solidified themselves as functioning regional collaboratives" focused on shared priorities. Researchers wrote that the "focus on equitable outcomes and the emphasis on the (social determinants of health) lens give the (partnership) unique standing among public efforts aimed at ending health disparities."
More than creating a foundation for the long term, the regional councils also mobilize direct action on eliminating disparities. For example, the study reported that in 2015, councils worked directly with local organizations to reach uninsured and underinsured residents with information about the Affordable Care Act. That year, the councils helped host 184 ACA outreach and education events attended by nearly 13,500 people.
"The solution to disparities lies in being equitable across the social determinants," said Espinosa, who will present on the study during session 3171 at APHA's 2018 Annual Meeting and Expo in San Diego in November.
To have the greatest chance for impact, regional councils focus on common barriers to better health. At the Region X Health Equity Council, which represents Alaska, Idaho, Oregon and Washington, members took a cue from data showing significant increases across the region in residents who speak languages other than English, according to Lambert Adjibogoun, MPA, co-chair of the Region X council and human services investigator at Oregon's Multnomah County Department of Human Services.
"Knowing that health literacy is a strong predictor of health outcomes and life expectancy, we decided to take on language access," Adjibogoun told The Nation's Health.
The results of that effort are expected to be released this fall in the council's new language equity guide. Lorena Sprager, chair of the council's Language Equity Committee and program manager for Nuestra Comunidad Sana, a community health program in Oregon, said the practical guide is designed to help health and social service providers find appropriately trained interpreters and translators. Beyond its more practical advice, Sprager said the guide also calls for strengthening national standards for language services.
"Translation is the first step, not the final step," she told The Nation's Health, noting that literacy-promoting language services should be adept at translating complicated health information into plain language and adapting messaging to make it culturally appropriate. "The guide is definitely for public health and health services, but it's also for other services that impact the social determinants of health, such as schools and housing programs and employment offices."
Promoting language equity is among the Region X council's top priorities, along with raising awareness of immigrant and refugee health, supporting environmental justice activities and strengthening community health worker programs.
"The diversity in the regions and nationally means councils can really leverage resources to get things done," APHA member JamieLou Delavan, health equity program specialist at the Idaho Department of Health and Welfare and initial co-chair of the Region X council, told The Nation's Health. "I don't think any one of us had the resources to create a language equity guide on our own."
While the national partnership provides a "north star," the councils "give us the goal posts," said Connie Chan Robison, MPH, co-chair of the Pacific and Southwest Regional Health Equity Council and executive director of the Center for Collaborative Planning at the Public Health Institute. That council has a particularly daunting task in finding common problems and promising solutions, as its region runs from the continental U.S. West to territories in the Pacific, such as the Republic of Palau, the Marshall Islands and American Samoa.
But using a health equity model, the council was able to identify cross-cutting priorities, such as improving behavioral health outcomes and expanding pipelines into health professions, as well as promising tools that communities across the wide region could adapt, such as models of successful community health worker integration.
"I think (these councils) are really important to moving the needle on this big ticket item of health equity," Robison told The Nation's Health. "It opens up and really elevates the work in a different space to think about how we scale up and leverage what we've done and help other communities do the same…If we can begin to make the connections and then connect the dots, that's where there's great opportunity and advantage."
To learn more about the Regional Health Equity Councils and national partnership, visit www.minorityhealth.hhs.gov/npa.
Copyright The Nation's Health, American Public Health Association