In January 2018, federal officials released guidance on instituting Medicaid work requirements — an unprecedented move for the low-income health program. A year later, work requirements are pending or approved in more than a dozen states, advocates are fighting the rules in court and thousands have lost health coverage.
"We don't want to see this set as a precedent — for this to become the new normal," Emily Beauregard, MPH, executive director of Kentucky Voices for Health, told The Nation's Health. "(Work requirements) put greater burdens on low-income workers, many who will fall through the cracks, become uninsured, not be able to manage their health conditions and be less able to keep a job. To me, that's not a pro-work policy."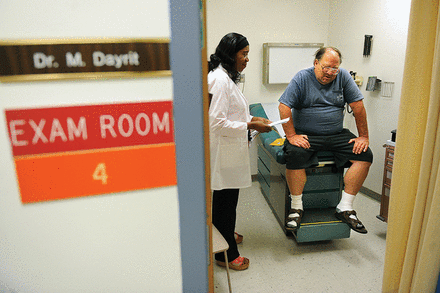 As of the new year, Kentucky was one of seven states — along with Arkansas, Indiana, Maine, Michigan, New Hampshire and Wisconsin — to receive approval from the Centers for Medicare and Medicaid Services to move forward with Medicaid work requirements. Another eight states — Alabama, Arizona, Mississippi, Ohio, Oklahoma, South Dakota, Utah and Virginia — were still waiting for CMS approval.
Work requirement proposals vary from state to state, targeting both Medicaid expansion and nonexpansion populations, but the overall gist is the same: to make Medicaid coverage for low-income adults — with the exception of pregnant women, people ages 65 and older, and those receiving disability benefits — contingent on meeting and reporting a certain number of work hours each month. In Arkansas, which was the first to begin Medicaid work requirements last summer, nearly 18,000 people had lost health coverage as of late 2018.
According to the Kaiser Family Foundation, if work requirements were imposed nationwide, between 1.4 million and 4 million people could lose coverage. The loss came from failure to comply with new work rules, but was mostly due to a lack of proper reporting by Medicaid participants.
Proponents of Medicaid work requirements, including the Trump administration-led CMS, argue that the new rules will promote better health through incentivizing employment. But public health advocates argue that there is no evidence to support the notion that denying people health coverage helps facilitate employment. In fact, research has shown the opposite — that having Medicaid coverage makes it easier for people without a job to look for one. The Kaiser Family Foundation reports that the majority of adult Medicaid enrollees are already working or report serious impediments to being able to work, such as illness, disability or caregiving.
Not surprisingly, the new rules have landed in court, with ongoing lawsuits challenging Medicaid work requirements in Kentucky and Arkansas. Central to both lawsuits are arguments that work requirements violate the statutory intent of Medicaid, which is to provide medical care to people who cannot afford it. Health and medical groups, such as the American Medical Association and American Academy of Family Physicians, have also come out in opposition to Medicaid work requirements, citing detrimental effects on access to care and the health of already-vulnerable populations.
"This is an unprecedented and likely illegal approach to the Medicaid program," Joan Alker, MPhil, executive director of Georgetown University's Center for Children and Families, told The Nation's Health. "The Medicaid program is not a job training or support program. It provides health insurance to vulnerable people — that's its mission."
Data from Arkansas show coverage loss
Arkansas was the first state to implement a Medicaid work requirement and the first to report on its impacts.
Under Arkansas' new rules, which went into effect in June, Medicaid participants must engage in 80 hours of work or other qualifying activities, such as job training or searching, each month and submit monthly reports on their work or exemption status. Unless exempt, participants who fail to meet the requirements for any three months during a plan year are locked out of Medicaid coverage until the next year. Since September, the first month that enrollees could lose Medicaid coverage for failing to reach new work thresholds, more than 18,000 Arkansans have been disenrolled, and only about 950 had applied and regained coverage following their three-month lockout, reported the Arkansas Department of Human Services in January.
Originally, Arkansas Medicaid participants could only report their work hours via an online portal, which likely presented challenges for people without reliable computer and internet access. But on Dec. 18, state officials said that enrollees could also begin reporting their work hours via phone and in person.
So far, little is known about why so many Arkansans were unable to meet new work requirements, according to J. Craig Wilson, JD, MPA, director of health policy at the Arkansas Center for Health Improvement. As of December — months after the rule went into effect — Arkansas had yet to finalize an evaluation plan for its work requirements, which are by definition considered an experiment under federal Medicaid waiver rules. In fact, nearly a year after CMS first issued guidance on implementing Medicaid work requirement demonstrations, the agency had yet to issue guidance on how to evaluate whether such experiments are advancing Medicaid's core mission.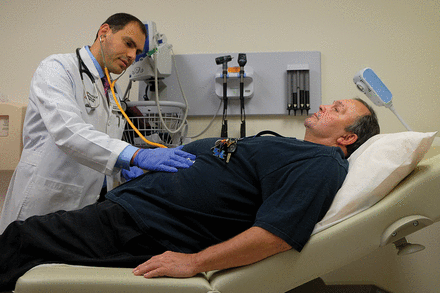 In small focus groups of Arkansans subject to new work requirements, researchers have found many were confused about the rules and faced barriers to accessing the online reporting system. And in November, members of the federal Medicaid and CHIP Payment and Access Commission called on U.S. Health and Human Services Secretary Alex Azar to "pause" Medicaid disenrollments in Arkansas, writing that the "low level of reporting is a strong warning signal that the current process may not be structured in a way that provides individuals an opportunity to succeed, with high stakes for beneficiaries who fail."
"We certainly need to be looking harder at the data — we don't really know why so many people are falling off the Medicaid rolls," Wilson told The Nation's Health. "Anecdotally, what we've seen is that many folks don't have a good understanding of what the requirement is or are not even aware of it."
For those who get locked out of coverage, many — if not most — will likely go uninsured, said Jennifer Wagner, JD, senior policy analyst at the Center on Budget and Policy Priorities, who noted that Medicaid enrollees typically have incomes that fall into the Affordable Care Act's subsidy gap. Wagner noted that while other assistance programs — such as the Supplemental Nutrition Assistance Program and Temporary Assistance for Needy Families — have work requirements, those programs also come with funding that states can use for job training and work supports, such as transportation. In contrast, federal rules prohibit using Medicaid dollars that way.
"It's clear that this is not about getting people to work, it's about cutting people off of Medicaid," Wagner told The Nation's Health. "Fundamentally, these (work requirement) policies cannot be fixed — there is no right way to implement them."
In addition, she said, "we believe (work requirements) are impermissible under the Medicaid statute." Such sentiment is at the core of two ongoing lawsuits seeking to halt Medicaid work requirements in Kentucky and Arkansas. Sarah Somers, JD, MPH, managing attorney at the North Carolina office of the National Health Law Program, which helped file suit on behalf of Medicaid beneficiaries in both states, said both lawsuits argue that CMS overstepped its authority in okaying the requirements.
Work requirements are approved via CMS' authority to grant what are known as Section 1115 waivers, which give states the flexibility to experiment with new approaches to Medicaid. However, Somers said, those experiments still have to align with Medicaid's statutory objective, which is to provide medical assistance to low-income Americans. In both lawsuits, plaintiffs argue that approval of work requirement demonstrations are "unauthorized attempts to re-write the Medicaid Act," and the use of "waiver authority to 'transform' Medicaid is an abuse of that authority."
"These are critically important cases that will establish the scope of what states can do to take away medical assistance from people who otherwise qualify for it," said Ben Carter, JD, senior litigation and advocacy counsel at the Kentucky Equal Justice Center, which is suing to stop Kentucky's work requirements in collaboration with the National Health Law Program and the Southern Poverty Law Center. "(Letting work requirements stand) would be a titanic shift in how people interact with the Medicaid program."
Last summer, a federal judge blocked Kentucky's Medicaid work requirements, calling CMS' approval of the waiver "arbitrary and capricious" and sending the proposal back to CMS for additional consideration. In November, CMS re-approved the Kentucky waiver, and the new work requirement is scheduled to go into effect in April. Carter told The Nation's Health in December that lawyers plan to amend their complaint, with the hope of again halting the rules before they kick in this spring.
According to research from the Commonwealth Fund, Kentucky's work requirements, which require that nonexempt adults and low-income parents meet an 80-hour-a-month threshold, could lead to as many as 118,000 adults becoming uninsured for an extended period or experiencing a gap in coverage over a two-year period.
"We expect that many people will end up falling through the cracks," said Beauregard of Kentucky Voices for Health.
Beauregard noted the majority of Kentucky Medicaid enrollees are already working. Many who are not are in school, have a disability or are providing critical caregiving. Work requirements, she said, only create "more instability, insecurity and uncertainty" for working families.
"What's been really troubling to me is that we're essentially experimenting on Kentuckians with policies that aren't evidence-based," Beauregard said. "There's evidence that already exists that shows this will reduce coverage and access to necessary services. I think the stakes are just too high for this to be acceptable."
For more information or to keep track of Medicaid work requirement waivers, visit www.kff.org and www.familiesusa.org.
Editor's note: This article was corrected post-publication.
Copyright The Nation's Health, American Public Health Association