APHA's Nominations Committee has announced this year's election slate. Voting for APHA's president-elect, honorary vice presidents, Executive Board and treasurer will be held this fall at APHA's 2019 Annual Meeting and Expo.
In the presidential race, Richard Cohen, PhD, FACHE, is running against José Ramón Fernández-Peña, MD, MPA.
Cohen is president and CEO of Public Health Management Corporation in Philadelphia. He is also president of the Public Health Fund, a foundation that fosters health care delivery, research and education in the Greater Delaware Valley region. Cohen has served on numerous governing bodies within APHA, including the Executive Board, Governing Council and Council of Affiliates, and was the Association's treasurer from 2007-2015.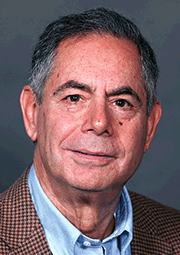 Fernández-Peña is director of health professions advising at Northwestern University in Evanston, Illinois. He is also founder and director of the Welcome Back Initiative, a program that helps foreign-trained health professionals enter the U.S. health workforce. Within APHA, Fernández-Peña has served as chair of the Executive Board, Action Board and the Latino Caucus' Policy Committee and as co-chair of the Joint Policy Committee.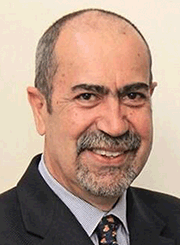 The winner of the presidential race will serve one year as president-elect before assuming the presidency at the close of APHA's 2020 Annual Meeting.
In the Executive Board race, the six candidates running for office are:
Charlene Cariou, MHS, CPH, CHES, health program manager at the Idaho Department of Health and Welfare;

Natalie DiPietro Mager, PharmD, MPH, associate professor of pharmaceutical practice at Ohio Northern University;

Sarah Gareau, DrPH, MEd, MCHES, senior research associate and policy analyst at the University of South Carolina Institute for Families in Society;

Kathy Lituri, MPH, RDH, oral health promotion director at Boston University's Henry M. Goldman School of Dental Medicine;

Brittany Marshall, DrPH, MPH, evaluations specialist at the CDC Foundation; and

Mohammad Torabi, PhD, MPH, MSPH, the chancellor's professor of public health at Indiana University School of Public Health.
APHA's treasurer position is also up for a vote this year. Benjamin Hernandez, MBA, founder and CEO of Human Age Digital, is running unopposed for re-election.
Three candidates are also running unopposed for APHA's honorary vice president positions:
Hernando Nieto Enciso, MD, former president and deputy general secretary of the Colombian Association of Public Health, has been nominated as vice president for Latin America and the Caribbean;

Vivek Murthy, MD, MBA, former U.S. surgeon general, has been nominated as vice president for the U.S.; and

Richard Musto, MD, FRCPC, chair of the Canadian Public Health Association's board of directors, has been nominated as vice president for Canada.
Governing Council members will vote on the candidates during their business meetings at APHA 2019 in Philadelphia, which will be held Nov. 2-6.
For more information on the elections, visit www.apha.org/candidates. For more on the Annual Meeting, visit www.apha.org/annualmeeting.
Copyright The Nation's Health, American Public Health Association