Most deaths of women in the U.S. due to a pregnancy complication can be prevented, the Centers for Disease Control and Prevention said in May.
Researchers found that nearly a third of pregnancy-related deaths occurred during gestation, and over two-thirds occurred on the delivery date and within a week of delivery.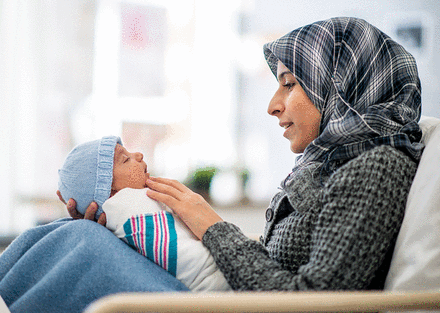 Of the approximately 700 women who die each year from a pregnancy complication, about 60% are likely preventable, according to a study in CDC's Morbidity and Mortality Weekly Report.
The findings were based on CDC's analysis of 2011-2015 national pregnancy death rates and data from 13 state maternal mortality review committees from 2013-2017.
Researchers estimated that 17 deaths of women occur per 100,000 live births in the U.S. Black women have the highest mortality rate from pregnancy complications — 43 die per 100,000 live births — followed by American Indians and Alaska Natives, at 32.5 per 100,000. Among white women in the U.S., 13 die from pregnancy complications per 100,000 live births, over one-third fewer deaths than black women.
Race is a risk factor, but so is age, education and marital status. The number of women dying from pregnancy-related deaths who had not graduated from high school was more than 2.5 times higher than pregnancy mortality for college graduates, the study said. Women over age 40 were twice as likely to die from pregnancy-related causes than women in their 30s. Single women were more likely to die than married women.
Other social determinants of health, such as economic stability, medical awareness, housing stability and regular access to public or private transportation, are also factors in pregnancy mortality rates.
Heart disease and stroke caused more than 1 in 3 pregnancy-related deaths across all races and ethnicities. Hemorrhages and infections were also common causes of death.
States and communities need to take action to ensure health care for all pregnant and postpartum women, Anne Schuchat, MD, principal deputy director of CDC, said during a telebriefing in May.
Prioritizing chronic conditions for treatment and having medical counseling available are good starting points, she said. Some U.S. health systems are already doing that and can be used as models.
"The bottom line is that too many women are dying largely from preventable deaths associated with their pregnancies," Schuchat said. "We can't prevent every one of these tragedies, but we can and should do more."
For more information on the study, which was also published as a CDC Vital Signs report, visit www.cdc.gov/mmwr.
Copyright The Nation's Health, American Public Health Association