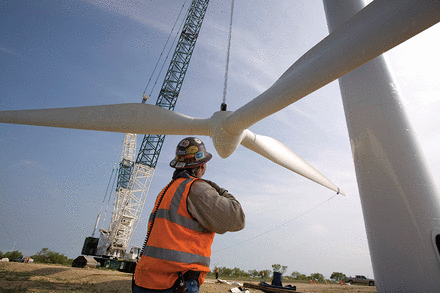 With climate change back on the national agenda and 2020 tying as the hottest year on record, public health advocates are hoping to make major inroads against one of the century's greatest threats to human health.
"It's a moment of tremendous opportunity," said APHA member Howard Frumkin, MD, DrPH, former director of the Centers for Disease Control and Prevention's National Center for Environmental Health. "One of our challenges in recuperating from the Trump years is once again positioning good, solid science as the basis of what we do."
Climate change has been at the top of President Joe Biden's priorities since he took office, starting with an executive order on the day he was inaugurated that promised to restore science in federal climate activities, advance environmental justice goals, and directed agencies to take regulatory action. In the months since, climate change has quickly resurfaced at the federal level, from small changes, such as restoring climate change language to federal websites, to global shifts, such as rejoining the international Paris climate agreement.
Among the many changes, Biden set new U.S. targets to achieve a 50% to 52% reduction below 2005 levels of greenhouse gas emissions by 2030, with an eventual goal of reaching net-zero emissions by 2050. The administration said it hopes to achieve that through sweeping multi-sector reforms, including Biden's $2 trillion infrastructure plan that would invest heavily in clean energy, green jobs and weatherizing affordable homes for the future.
The Biden administration has also signaled its support for boosting research and readying for the health effects of climate change. In his fiscal year 2022 budget proposal, Biden called for a $100 million increase for CDC's Climate and Health Program, which is currently funded at $10 million, as well as a $100 million boost for climate and health research at the National Institutes of Health. Other actions include directing the U.S. Department of Health and Human Services to establish an Office of Climate Change and Health Equity. And in May, for the first time in four years, the Environmental Protection Agency relaunched its Climate Change Indicators in the United States website for the public.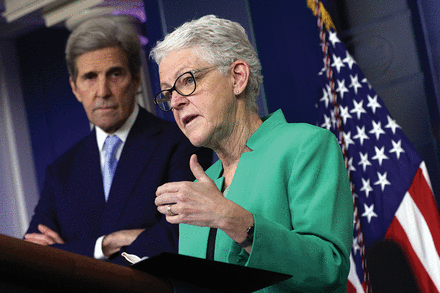 While the shift on climate change at the federal level is dramatic, Frumkin noted that not all climate progress came to a standstill during the Trump years, pointing to local, state and regional climate work. There have also been ongoing technological advances in renewable energy and the decline of coal in the face of less-expensive natural gas. That said, change is a lot faster and more productive with strong federal support, he said.
Frumkin, who is also a former dean of the University of Washington School of Public Health, said the boost in climate and health funding, if enacted, could be especially helpful for work to prepare for and protect against climate health effects, including increased risks of heat illness, vector-borne disease and natural disasters. So far, CDC's Climate and Health Program has only had enough resources to support fewer than 20 state and local health departments, he noted. At NIH, almost no resources have been dedicated to climate and health, he said.
"This isn't an idle call for research," Frumkin told The Nation's Health. "There are really important questions we still need to answer."
In April, Frumkin joined a group of health professionals and organizations, including APHA, to issue a set of climate, health and equity recommendations specifically for HHS, which wields significant influence as an agency, with jurisdiction over almost 20% of the U.S. economy. The recommendations include supporting health-based climate adaptation efforts, ensuring equity in climate mitigation and reducing carbon pollution from the health care sector, which is a significant source of U.S. greenhouse gas emissions.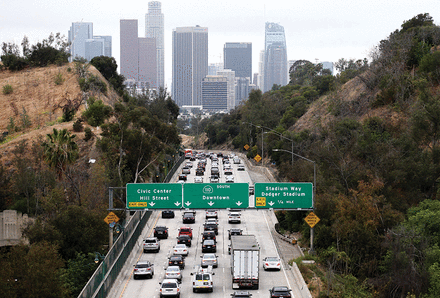 "Robust action is needed at the federal level to ensure that health impacts of climate change are minimized, especially for low-income people and communities of color, who are particularly vulnerable," APHA Executive Director Georges Benjamin, MD, told The Nation's Health.
Linda Rudolph, MD, MPH, who also signed the HHS recommendations and serves as senior advisor on climate, health and equity at the Public Health Institute, said there appears to be an effort within the Biden administration to take an all-agency approach to climate and equity, noting that the administration's infrastructure proposal — the American Jobs Plan — targets 40% of the benefits of climate and clean infrastructure investments to disadvantaged communities.
"For those of us who have been trying to raise the alarm about climate change as a health emergency, the attention and prioritization of addressing it across the whole government is incredibly exciting," Rudolph, an APHA member, told The Nation's Health. "For those of us who have been trying to raise the alarm about climate change as a health emergency, the attention and prioritization of addressing it across the whole government is incredibly exciting." — Linda Rudolph
The administration also brings a new regulatory agenda. In his Inauguration Day executive order, Biden directed an all-agency review for regulations inconsistent with his new climate policy. In May, for example, that review led EPA to rescind a rule that undervalued the public health benefits of clean air rules when weighing them against the costs of industry compliance.
Also in May, the Biden administration proposed its first rule to combat climate change — a regulation to phase down use of hydro-fluorocarbons, which are highly potent greenhouse gases used in refrigerators and air conditioners.
"Strong and enforced regulations are some of our most powerful tools against climate change," said Darya Minovi, MPH, a policy analyst at the Center for Progressive Reform. "The biggest question is whether all these benefits will be afforded to all communities equitably or whether they'll be disproportionately distributed. Until that gap closes, I don't think we can really say we've been successful."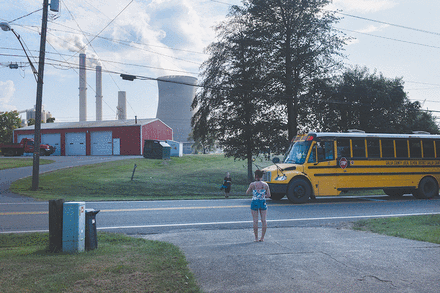 Like so much public health work, preparing for climate change is also a highly local endeavor, from assessing local vulnerabilities and health risks to creating disaster response plans and conducting surveillance for emerging climate-related threats, such as disease-carrying ticks and harmful algae blooms.
APHA member David Dyjack, DrPH, CIH, executive director of the National Environmental Health Association, which works with environmental health practitioners around the nation, said he is encouraged by the administration's new approach to climate change, especially in restoring an atmosphere in which officials and scientists can speak openly about climate change without fear of reprisal.
He also hopes the new approach materializes in more resources trickling down to local environmental health practitioners, who are particularly well-positioned to address local climate challenges, but like most of public health, are stretched thin responding to COVID-19. Environmental health workers already make up the largest group of governmental public health workers after administrative personnel and public health nurses, and surveys show their duties are increasingly expanding to include climate adaptation planning.
But Dyjack said even before COVID-19, many environmental health programs only had enough resources to handle reactive work, such as dealing with the fallout of disasters, rather than longer-term climate planning.
"We are uniquely suited to address climate change in our communities," Dyjack told The Nation's Health. "The national agenda should play out at the local level, and environmental health professionals are on the front lines."
Frumkin agreed that public health — and environmental health practitioners, in particular — are ideally equipped to tackle climate change. But he said that capacity can only scale up to meet the full challenge of climate change with parallel investments in public health infrastructure.
"If the COVID-19 pandemic has shown us anything, it's that not having a robust public health infrastructure endangers us all," he said.
For more on climate change, visit www.cdc.gov/climateandhealth and www.apha.org/climate.
Copyright The Nation's Health, American Public Health Association