"This is a very determined industry— they will use the courts, and they have historically been very successful at finding their ways around new rules."

— Georges Benjamin
A decades-long fight led by tobacco control advocates, including APHA, reached a crescendo in April when the U.S. Food and Drug Administration proposed a ban on menthol-flavored tobacco products.
The move to ban menthol would be an important step toward reversing a glaring equity gap that leaves Black Americans in particular less likely to successfully quit smoking and more likely to die from it.
"So many of the health disparities that we identify are very difficult to change…With this, we have the solution in hand, if we have the political will to do it," Matt Myers, CEO of Tobacco Free Kids, told The Nation's Health.
While the will of federal health officials may have arrived, the fight is not over. Advocates should expect challenges to the proposed menthol ban from the tobacco industry, according to APHA Executive Director Georges Benjamin, MD.
"This is a very determined industry — they will use the courts, and they have historically been very successful at finding their ways around new rules," Benjamin told The Nation's Health.
Tobacco manufacturers have spent millions fighting state and local bans on sales of menthol tobacco products in places, though many still stand. Massachusetts became the first state to restrict the sale of flavored tobacco products, including menthol cigarettes, in 2019. California followed in 2020, though the measure is pending a November referendum vote.
FDA's proposed menthol ban would be the agency's most aggressive attempt to curb smoking in decades. While other flavor bans have been on the books for years, prohibitions on menthol have not previously made headway.
In the 1950s and '60s, tobacco companies began heavily pushing menthol-flavored products to U.S. communities that were low-income and made up primarily of people of color. Marketing campaigns prominently featured Black models and were paired with steep discounts.
The campaign worked, to tragic effect. Today, about 85% of Black smokers, more than double other groups, use menthol-flavored cigarettes. Forty-two percent of Hispanic smokers and 35% of white smokers use the products.
"It is a social justice issue," Delmonte Jefferson, executive director for the Center for Black Health & Equity, told The Nation's Health. "They went after the most vulnerable populations, people who have historically overcome slavery, overcome Jim Crow, segregation — and still today, COVID, racism, police brutality. (It's) a population that is resilient, but under a lot of stressors that drive people to smoke."
Recent studies have found that menthol in cigarettes may cause a chemical reaction in the brain, intensifying the addictiveness of cigarettes, making it harder to successfully quit.
Only a decade ago, the disparity in lung cancer deaths between Black and white Americans was around 31%. According to the American Cancer Society, the disparity in lung cancer deaths sits at about 15% today. The organization projects if menthol flavors were to be banned, the gap would be closed entirely.
The addictiveness of menthol-flavored products has also created a disparity in quitting rates. While Black smokers attempt to quit at rates equal or higher to other groups, they are less successful.
Agencies that try to help people quit need to appreciate the stressors of structural racism that Black Americans live with that can make successful quitting more difficult, Jefferson said.
"Resources need to be placed in our communities to help with cessation efforts — culturally appropriate cessation efforts," Jefferson said.
For tobacco companies, the motivation to keep the products on the market is clear. Menthol cigarettes were successful at keeping people addicted to tobacco even as public perception of smoking became strongly negative.
If menthol cigarette products were banned from sale in the U.S., researchers estimate more than 1.3 million smokers would quit, according to a May study in Tobacco Control. A 2021 study in the same journal found that menthol cigarettes created more than 10 million additional smokers, causing 378,000 premature deaths between 1980 and 2018.
During that time, public health and anti-smoking allies turned the tide against cigarette smoking through awareness campaigns, youth engagement and advocacy.
"You used to be able to smoke on an airplane and then, until fairly recently, airports would have a smoking lounge — I remember being in Atlanta and you would walk by their lounge, and you could not see what was behind the glass doors because of the smoke," Benjamin said. "And, now today, Fulton County, like many other places in the U.S., is entirely smoke free."
Advocates must keep the pressure up in order for the proposed menthol ban to become reality, Benjamin said. While commending the Biden administration for taking action, supporters must keep focus on the issue to make sure policymakers "don't lose their backbone," he said.
Research from the Truth Initiative shows that most Americans support a ban on menthol products. A 2020 study in Public Health Reports found that 56% of people support a ban, including almost 29% of menthol smokers.
"FDA's lifesaving decision, when finalized, will protect young people and future generations from nicotine addiction and reduce health inequities, especially among Black Americans," Robin Koval, CEO and president of Truth Initiative, said in a news release.
To solidify the FDA ban, public health and community advocates should submit detailed remarks, citing consensus scientific evidence, during the FDA's public comment period. Comments on the FDA proposals are due by July 5. The support for a ban must be heard, Myers said.
An official rule would not end work to help people quit, however. Health care workers must also reach out in their communities to ensure that people who want to stop smoking are provided "barrier free, cost-free cessation assistance," he said.
"Now is not the time for a victory lap, but when we see this through, there will be cause to celebrate," Myers said.
To submit comments on the FDA proposals, visit www.federalregister.gov and search for FDA-2021-N-1349.
For more information on menthol tobacco, visit www.cdc.gov/tobacco.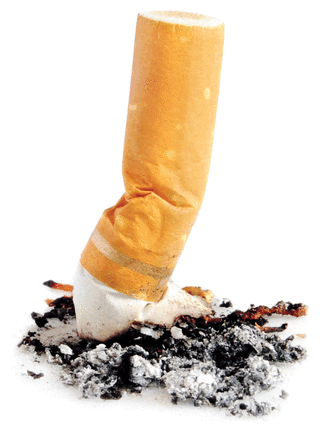 Copyright The Nation's Health, American Public Health Association