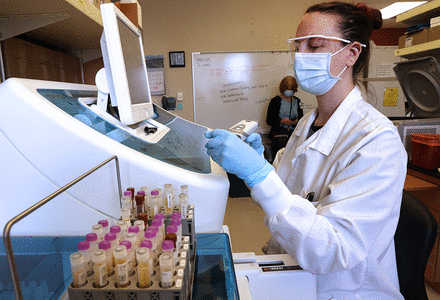 "Only about three years ago, Johns Hopkins put out its global summary for pandemic preparedness and the U.S. ranked top of the list…Now look at us. What happened?"

— Michael Osterholm
COVID-19 is leaving a trail of unfortunate lessons in its wake, providing a wealth of details on how to better prepare for the next novel virus with pandemic potential.
"Consciously or not, every day of our COVID response, we're taking in lessons for future challenges," Adriane Casalotti, MPH, MSW, chief of government and public affairs at the National Association of County and City Health Officials, told The Nation's Health.
More than two years into COVID-19, she said, there is no shortfall of new insights on improving pandemic response. And even as they work to end the ongoing pandemic, health leaders are already using lessons to get ready for future outbreaks that might sweep the world.
The real unknown is whether state and local public health systems, which remain the nation's frontline defense against dangerous pathogens, will have the resources to fully act on what they have learned.
"Just like we learned from the H1N1 (flu) pandemic, we're very hopeful about being able to leverage the lessons from this crisis," Casalotti said. "But we also need to acknowledge that public health went into this pandemic at a deficit."
Rebuilding and upgrading public health infrastructure figures prominently in expert reports on how the U.S. can ready for the next pandemic, as it does in the Biden administration's September plan to transform the nation's readiness for pandemics. Recommendations and proposals run the gamut, from modernizing public health surveillance and data-sharing systems to creating a permanent funding stream dedicated to foundational public health infrastructure.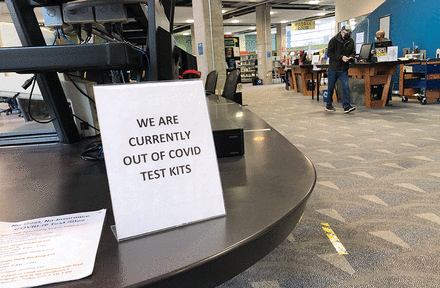 A 2021 report from the Bipartisan Policy Center, "Positioning America's Public Health System for the Next Pandemic," issued 10 overarching recommendations, including the need to clarify federal roles and responsibilities during a pandemic, create a National Board on Pandemic Preparedness to establish metrics and benchmarks on preparedness capacity, and strengthen data collection as it relates to racial and ethnic inequities.
Michael Osterholm, PhD, MPH, director of the Center for Infectious Disease Research and Policy at the University of Minnesota, said a critical first step is assessing what went wrong with the nation's prior pandemic plans, which were decades in the making.
"Only about three years ago, Johns Hopkins put out its global summary for pandemic preparedness and the U.S. ranked top of the list — we were seen as one of the most prepared," he told The Nation's Health. "Now look at us. What happened?"
In addition to reviewing old plans, Osterholm said future ones face new and heightened challenges, such as greater politicization of top-line pandemic tools, such as vaccines and mandates, as well as a deterioration in public trust in public health. A February poll by the Pew Research Center found positive ratings of public health officials had slipped 10 points since August 2021 and were well below early 2020 levels.
"We can't seem to get our messages straight, and that's a huge issue," Osterholm said.
Tom Frieden, MD, MPH, a former director of the Centers for Disease Control and Prevention, said another big lesson going forward is the importance of building people's resilience to a pandemic virus and its domino effects, such as investing more in preventing chronic disease and ensuring access to primary and mental health care. Funding-wise, he said the mechanisms for supporting pandemic preparedness are as important as the amount.
For example, the group he now leads, Resolve To Save Lives, is calling on Congress to create a "health defense" operations budget designation that would exempt certain health protection funding from spending caps.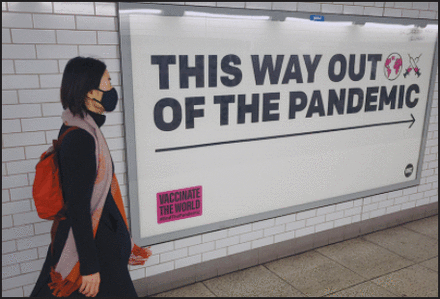 "The pandemic is going to be a turning point," Frieden, an APHA member, told The Nation's Health. "Whether it's toward a healthier society or one more resistant to collective action to protect one another, time will tell."
Federal public health preparedness funds have dropped significantly over the years, said Dara Lieberman, MPP, director of government relations at the Trust for America's Health, which issues an annual report on U.S. readiness for health emergencies.
For example, she said funds for CDC's Public Health Emergency Preparedness Cooperative agreement — a key source of funding for state, local and territorial health departments — have been cut by a quarter since 2003 or about half if adjusting for inflation.
In the trust's 2021 readiness report, "Ready or Not," authors recommended addressing the gaps, in part, by creating a mandatory $4.5 billion per year public health infrastructure fund to support foundational public health capabilities. Such a commitment, which U.S. Sen. Patty Murray, D-Wash., proposed via legislation last year, would go a long way toward propelling public health out of a "boom-and-bust" cycle of disaster- and disease-specific funding, Lieberman said.
"We need sustained investment in public health and not just in areas with big gaps, like surveillance, but in areas like inequity, social determinants of health and chronic disease," Lieberman told The Nation's Health. "All of these have been massively underinvested in over the years and it's made us less resilient during disaster."
Centering public health infrastructure in future pandemic planning is critical, said NACCHO's Casalotti, noting that local health departments were already short tens of thousands of workers before COVID-19. A 2021 analysis from the de Beaumont Foundation and the Public Health National Center for Innovations estimated state and local health departments need an 80% increase in their workforce to offer a "minimum set of public health services to the nation."
Boosting public health infrastructure is a main pillar of the Biden administration's plan to ready the country for another pandemic. Among its goals are recruiting more public health workers, building public health lab capacity and supporting efforts to mitigate inequities worsened during a pandemic.
The administration is requesting $65 billion for the plan, the majority of which would go to vaccine and therapeutics development. About $6.5 billion would go to strengthening public health systems, which do the increasingly difficult work of getting vaccines into arms and preventing outbreaks. If appropriated, the money would help, Casalotti said, but health departments need longer-term commitments as well.
"We need to strengthen health departments for the long term so they're here for the next big crisis and for all the crises in between," she said.
For more information on pandemic preparedness, visit www.tfah.org.
Copyright The Nation's Health, American Public Health Association