Why you should advertise with The Nation's Health

The Nation's Health is your opportunity to reach public health professionals around the nation.
The respected, award-winning newspaper is read by range of professionals, including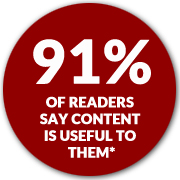 hospital administrators, nurses, doctors, health educators, health department staff and other public health workers. The newspaper is provided to all APHA members, as well as to the media and Congress. Subscribers include public health libraries.
The Nation's Health is more than just a print newspaper: With tens of thousands of people reading The Nation's Health online and via our app each month, our reach is far beyond APHA's membership — our readers encompass the world of public health and beyond.
Advertising is available:
In the print edition of The Nation's Health, which is mailed to about 23,000 readers each issue
On The Nation's Health website, www.thenationshealth.org
Via The Nation's Health app
In Highlights from The Nation's Health, our monthly e-newsletter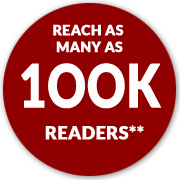 If you advertise across The Nation's Health's platforms, your ad can reach as many as 100,000 readers!**
Whether you're looking for a traditional ad, a polybagged ride-along or something more interactive, we offer a range of packages and opportunities to suit your advertising and marketing needs.
And don't forget our job opportunities section. Published in print and online, it's one of the most-read sections of the paper. Share your job opening with qualified candidates from around the country!
Visit APHA's advertising page for more information and to place an ad today.
Have questions? Our advertising staff is ready to help.
Contact Cleo Chitester to learn more about advertising opportunities and to put together customized solutions to meet your specific goals: 804-469-0360.
Don't miss out on your chance to reach this unique audience!
*Feedback provided from 2017 survey of more than 1,000 readers
**Estimate based on potential reach of advertising placed in the print issue, The Nation's Health website and Highlights from The Nation's Health