Special section: Addressing health equity through state, regional partnerships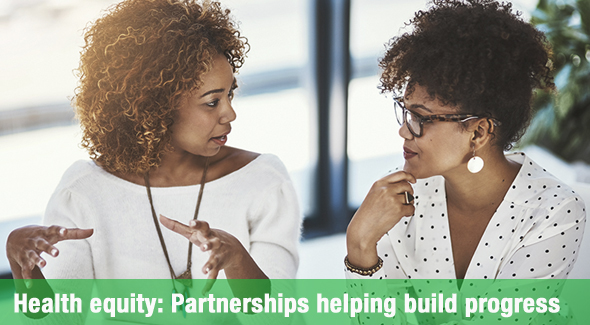 In states and regions across the U.S., partners are joining together to build health equity. Get ideas for addressing health equity in your community in this special section in the September 2018 issue of The Nation's Health.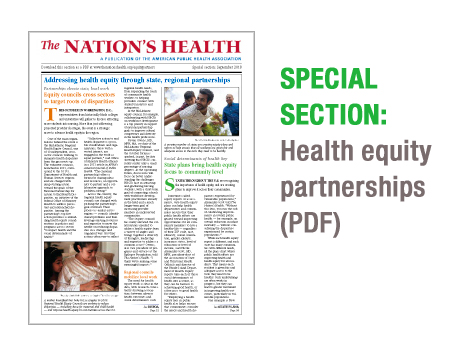 Download a PDF of the special section now!

Read and share articles on promoting health equity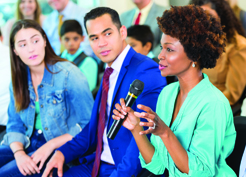 Equity councils cross sectors to target roots of disparities: Partnerships elevate state, local work
Ten cross-sector health council across the U.S. are working together to advance health equity.
State plans bring health equity focus to community level: Social determinants of health key
States throughout the U.S. are recognizing the importance of health equity, and are creating plans to improve it across their communities.
Utah workers tackle community oral health inequities
In 2015, Utah public health workers set out to tackle dental disparities with a specific focus on achieving oral health equity. Three years later, the work has helped hundreds of residents and is building new, community-driven partnerships that organizers hope will sustain its progress.
New England region using data to drive health equity forward
Many New England states regularly rank among the healthiest states in the nation. Just last year, Vermont, Massachusetts and Connecticut all ranked in the top five. But a deeper dive into the data reveals even the healthiest states can be home to big health disparities.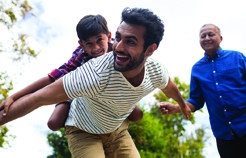 North Carolina county advancing equity through collective impact tool
In Buncombe County, North Carolina, public health workers are going upstream to tackle health disparities between black and white residents.
Cultural competency tool to be offered in five languages
Public health practitioners looking to better meet the needs of underserved communities have a new tool to draw on.