Attendees at the opening session of APHA's 142nd Annual Meeting and Exposition in New Orleans last year were greeted by a map with stark statistics: Depending on which neighborhoods New Orleans residents lived in, their life expectancy could vary by as much as 25 years.
Many Americans may be surprised by the finding by the 2014 America's Health Rankings that the United States is ranked 34th globally in life expectancy. Countries such as Australia, Singapore and Canada all have longer life expectancies than the U.S., and 18 countries have life expectancies that are at least three years longer, according to the rankings.
U.S. life expectancy may be at a new high, at 78.8 years, according to the National Center for Health Statistics, but the nation still trails behind many of its high-income peers. And as the New Orleans map — part of the Robert Wood Johnson Foundation's Birth Place and Life Expectancy project — showed, even within U.S. borders, life expectancy differs.
To understand U.S. life expectancy today, it is necessary to look back more than 100 years, said Elizabeth Arias, PhD, MA, MS, health scientist at NCHS. At the turn of the last century, most Americans died of infectious diseases. With the development of modern medicine, life expectancy shot up dramatically. But over the second half of the 20th century, that uptick slowed, according to the center, which is about to start processing 2010 data.
"The diseases that take over are the diseases that affect generally older people, things like heart disease and cancer," Arias told The Nation's Health. "In the second half of the 20th century…most of the gain in life expectancy is happening at the older age. The change is more gradual."
The same factors that can create health disparities in life — gender, race and ethnicity, income and geography, to name a few — are the same factors that influence life expectancy rates within the U.S., said Steven Woolf, MD, MPH, director of the Center on Society and Health at Virginia Commonwealth University. Woolf, an APHA member, served as an editor on the Institute of Medicine's 2013 report "U.S. Health in International Perspective: Shorter Lives, Poorer Health," and also helped to create the Robert Wood Johnson Foundation life expectancy maps.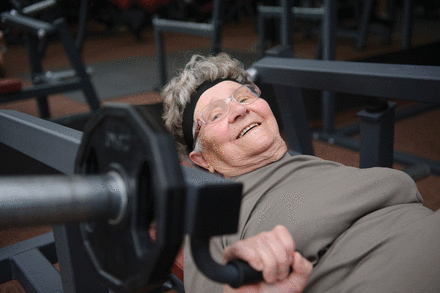 Part of the issue is access to both health care and the ability to make healthy choices, said John Auerbach, MBA, associate director for policy with the Centers for Disease Control and Prevention. While the Affordable Care Act may have expanded health care coverage for the first time for 16 million Americans, there are still many people, particularly in poor urban neighborhoods and in rural communities, for whom health insurance and health care are far-away possibilities, if at all.
"Not having access to health insurance is correlated with poorer health outcomes," Auerbach told The Nation's Health. "People don't receive preventive services; they receive services for chronic conditions later in their illness. Their diagnoses come later. Access to health care is what I would describe as a necessary but insufficient need in addressing health care disparities and disproportionate burden of disease."
Because low-income people are less able to afford health care services and health insurance, their life expectancies are lower. According to an April 16 report from the Urban Institute, in Fairfax County, Virginia, one of the wealthiest counties in the country, men and women have life expectancies of 82 and 85 years, respectively. In McDowell County, West Virginia, just 350 miles away but very poor, life expectancies for men and women are 64 and 73 years, respectively. Part of that may be tied to McDowell County's rural status: A study published in the February 2014 issue of the American Journal of Preventive Medicine showed that the gap between urban and rural peoples' life expectancy is growing, from 0.4 years in 1969-1971 to 2 years in 2005-2009.
Race and ethnicity, too, play a role. In a 2013 CDC report, researchers noted that during the 20th century, black Americans gained the most in life expectancy. But by 2010, blacks still trailed whites, with life expectancy for both men and women at 75.1 years, compared to whites' 78.9 years.
Lifestyle choices add to US health issues
But disparities in access to health systems and in socio-economic status cannot account for disparities in American life spans alone. Part of the issue, says Woolf, is our desire to "live like an American." Preventable deaths, which account for 63 percent of all U.S. deaths, according to a 2014 study in Morbidity and Mortality Weekly Report, remain the single biggest roadblock to raising overall life expectancy.
The 2014 America's Health Rankings listed smoking, binge drinking, drug deaths, obesity, physical inactivity and violent crime as all playing a role in poor health and life expectancy. And in the IOM report, some of the areas Americans fare worst in include injuries, homicide, sexually transmitted infections, obesity, diabetes, heart disease and chronic lung disease.
"Americans do not appreciate that they are in worse health than people in other countries," Woolf said. "Once Americans understand that they are living shorter lives in poorer health, there are some choices (they can make)."
But for some Americans, it is not an issue of choice when it comes to lifestyle changes. For example, according to a study published in the January issue of Preventing Chronic Disease, almost a quarter of all Americans do not live close enough to a park or recreational facility to exercise.
"We have too many pockets of communities throughout the country where those conditions of place just don't make the healthy choice the easy choice," said Alonzo Plough, PhD, MPH, vice president of research and evaluation and chief science officer at the Robert Wood Johnson Foundation.
As public health leaders look to the future, they look to programs and ideas that have been proven in places with greater life expectancy. They can, of course, look at the programs that have worked well in other countries with greater life expectancy rates, said Woolf. But they can also look at what is working stateside.
Richard Migliori, MD, executive vice president of medical affairs and chief medical officer for UnitedHealth Group, said lifestyle change programs can provide greatest incentive, and thus do much good for improving health for individuals — and communities.
Migliori pointed toward the Diabetes Prevention Program, a yearlong program designed to help people at risk for developing Type 2 diabetes to prevent or postpone the disease, as a good example of what might work for getting people to become healthier. The program was initially launched in YMCA facilities, but can be modified for other communities' needs, as it has been by UnitedHealth.
Community engagement, such as citywide walking groups on trails and paths, can engage entire populations, as well, Migliori said.
"We've learned the value of getting people to take small footsteps," Migliori told The Nation's Health. "That's the best way of recognizing sustainable change. You have to become part of a consumer's lifestyle. If you're going to modify that lifestyle, you have to do it in increments."
No one intervention is a silver bullet, however. APHA President Shiriki Kumanyika, MD, MPH, said it will take more to improve health outcomes and life expectancy. By looking at neighboring counties and communities — such as via the annual County Health Rankings and Roadmaps, a Robert Wood Johnson Foundation program — and sharing successes, communities can offer each other a hand up toward raising life expectancy.
Such collaboration can help to achieve APHA's goal of creating the healthiest nation in one generation, Kumanyika said, noting that it will take time. And it will require engaging young people, a difficult task, she said, as young people are typically healthier and less likely to worry about preventive measures or future health issues. Couching lifestyle improvements as "wellness" on an individual and community level could make the difference, she said.
"For making America the healthiest nation, I think we have to put a lot of pressure on ourselves," Kumanyika told The Nation's Health. "But we also have to have patience to wait for things to converge so we can see change, and not give up because our big intervention didn't show change overnight."
For more information on APHA's Healthiest Nation in One Generation campaign, visit www.apha.org/topics-and-issues/healthiest-nation.
Copyright The Nation's Health, American Public Health Association