As you know from reading this column, my uncle died over the Christmas holidays from complications related to type 2 diabetes.
During the last few years of his life, I had often consulted with him on his personal health problems, helping him to navigate system to system, doctor to doctor, managing his frustration. His excellent insurance coverage, earned as a benefit from his decades of public service, permitted him to "doctor-shop." And doctor-shop he did, going from specialist to specialist, not getting help for his fatigue, his painful feet or progressive sciatica.
I also helped my mother-in-law when the consulting cardiologist overmedicated her after a fainting spell, causing her to slink into a state of temporary diminished capacity due to a blood pressure so low I marvel that she could sit up by herself. Her primary care doctor saw her on my insistence and together we put together a history of care. Uncoordinated management and follow-up had seriously impacted her ability to make decisions and physically navigate and had the potential to threaten her life.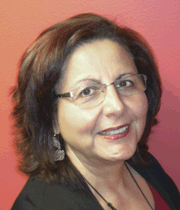 I contrast these experiences with the exceptional level of coordinated care that a different aunt received after a diagnosis of Alzheimer's dementia. Her primary care doctor picked up right away that her mental capacity seemed diminished, and managed her health while helping her daughters to provide the appropriate level of care.
My own personal experience, during which I was taken to an urgent same-day appointment with a temperature of 104 and malaise, was also exemplary. While the phlebotomist was preparing to do blood cultures, the phone rang and my presence was requested in my doctors' office to view an early case of lobar pneumonia sent straight to his computer from radiology.
The difference between these two sets of stories is primarily that my aunt and I benefited from a system that has implemented integrated electronic medical records. Both the cost and quality of the care my aunt and I received were significantly impacted by the rapid availability of all the information in one place and to everyone who needed to see it. I can only believe my uncle with diabetes and my mother-in-law could have had better care with the same kind of coordinated information and a case management system that assures quality.
The passage of the Patient Protection and Affordable Care Act in March, coupled with health information technology funds allocated through the American Recovery and Reinvestment Act of 2009, has the potential to make this kind of information management a reality in systems across the nation. Quality and care coordination can improve along with the ability to make thoughtful decisions about which interventions really impact health. We can actually realize the potential to have population information for public health purposes: information essential to documenting disparities, understanding what works and whether what works is being used. So to echo the words of Vice President Joe Biden — sans the colorful language — yes, this is a big deal.
Copyright The Nation's Health, American Public Health Association