While the June Supreme Court decision upholding the Affordable Care Act was an overall public health victory, it left one key provision in doubt: state Medicaid expansions.
In addition to reducing the number of uninsured Americans by offering tax credits for health insurance and preventing coverage denials to those with pre-existing conditions, the Affordable Care Act was designed to expand Medicaid to more low-income Americans. If fully enacted, the move would insure as many as 17 million more people.
"One of the major goals of the Affordable Care Act was to expand coverage to nearly everyone, and the Medicaid expansion was a critical part of that," Sara Collins, PhD, vice president for affordable health care at the Commonwealth Fund, told The Nation's Health. "It's really critical that states do this."
However, as part of the June 28 ruling, the court said that the federal government cannot financially penalize states for failing to expand their Medicaid programs, leaving the benefit in jeopardy.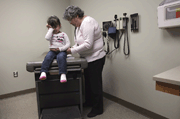 As passed under the Affordable Care Act, states are required to expand coverage under their Medicaid programs to residents with family incomes up to 133 percent of the federal poverty level. However, the law also includes a 5 percent "income disregard," which means a portion of income will not be counted when determining a person's Medicaid eligibility. Therefore, the income disregard raises the Medicaid eligibility level to 138 percent of the poverty level for many applicants.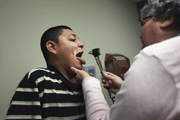 While some governors pledged after the ruling not to expand Medicaid because of budget concerns, the financial argument against the expansion may not hold water, some analyses show. Under the law, the federal government will pay 100 percent of the cost to insure additional people under Medicaid beginning in January 2014, reducing that after the first three years until in 2020, the federal portion of the tab drops to 90 percent.
For states, that is an enticing offer, according to a July report that examined the impact of Medicaid expansion in Florida, where Gov. Rick Scott has pledged not to expand Medicaid eligibility. The report, from the Florida Center for Fiscal and Economic Policy, found that if policymakers reject Medicaid expansion, the decision will cost the state "$20 billion in unused federal dollars and tens of thousands of new jobs, while denying the lowest-income workers and families much-needed coverage."
Not expanding Medicaid would put increasing pressure on safety net providers and burden states financially with uncompensated care, said Bruce Siegel, MD, MPH, president and CEO of the National Association of Public Hospitals and Health Systems. States that choose not to expand Medicaid would create a coverage gap for some of the nation's most vulnerable.
The notion that Medicaid expansion is now a state option is a misconception, said Sarah Somers, JD, MPH, managing attorney for the National Health Law Program.
"As the law is written today, the expansion is still mandatory, and states are still required by law to expand," Somers said during a July 5 webinar sponsored by APHA and other groups.
But the court decision took away the U.S. Department of Health and Human Services' "primary enforcement mechanism," she said.
Joy Johnson Wilson, health policy director and senior federal affairs counsel for the National Conference of State Legislatures, called the Medicaid decision a "curveball."
"It was very narrow in terms of what it specifically addressed, which leaves a lot of the decision-making to HHS," Wilson told The Nation's Health. "There are policy issues involved, so they have to decide what their policy is. Do they want to incentivize states to do the expansion, and how might they go about doing that?"
As far as what the Medicaid decision means for state insurance exchanges, that, too, remains to be seen. Mandated under the Affordable Care Act, the state exchanges are designed to be marketplaces through which residents may purchase insurance.
"At a purely operational level, states are either going to have to stop the work they're doing, waiting for someone to make this decision, or they're just going to have to keep going, but keep going on the assumption that the state is going to move ahead," said Alan Weil, JD, executive director of the National Academy for State Health Policy.
A study of a 2008 Medicaid expansion in Oregon found new enrollees had improvements in health care access and overall health and well-being. The health community should take that kind of data and speak out about the importance of expanding Medicaid, said Sara Rosenbaum, JD, professor of health law and policy at George Washington University.
"I think the most important voice for public health right now is developing arguments about why, in fact, the expansion should happen," Rosenbaum said.
Copyright The Nation's Health, American Public Health Association