Louisiana public health workers began preparations for Zika long before the virus hit U.S. shores. The ongoing goal — and hope — is to keep the state in prevention mode, instead of response.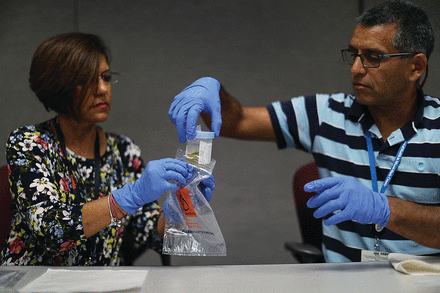 "We're very aware that we have all the ingredients for local transmission of Zika," Frank Welch, MD, MSPH, medical director for community preparedness at the Louisiana Department of Health, told The Nation's Health. "And responding to a locally acquired case would be a real challenge for the state of Louisiana."
Like other states at high risk for Zika, Louisiana is readying for another summer of intensive outreach, surveillance, testing and intervention, all in the hope that public health workers can keep local transmission of the mosquito-borne virus from gaining a foothold in their communities. Across the country, Zika activities are evolving and growing stronger with help from the $1.1 billion in emergency funds that Congress approved last fall after months of delay, but the disease remains a serious threat and challenge for already-strained public health systems, especially in states home to the virus' main vector, the Aedes aegypti mosquito.
According to the Centers for Disease Control and Prevention, as of February 2017, more than 4,700 pregnant women in the U.S. and its territories had laboratory evidence of possible Zika infection. Also as of March, more than 5,100 cases of Zika had been reported in the U.S., including 222 cases believed to be locally acquired. Of those 222 locally acquired cases, 216 occurred in Florida and six in Texas. The Florida Department of Health reported another case of local transmission on March 20.
"In the Gulf Coast states, the worry is that Zika could be like West Nile virus," said Peter Hotez, MD, PhD, dean of the National School of Tropical Medicine at Baylor College of Medicine, referring to West Nile's endemic status in the U.S. "But the consequences of Zika are much, much greater."
Hotez said he is concerned that current mosquito control and surveillance systems are not sufficient to confront a virus as damaging as Zika.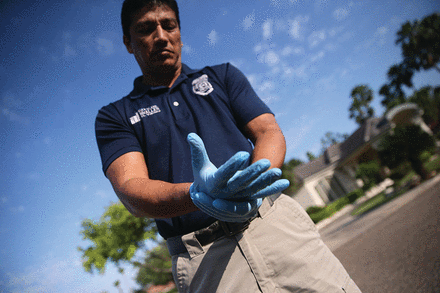 "We have to recognize that this is an important security threat and it needs to be prioritized," Hotez told The Nation's Health.
State, local health ramps up for Zika
As of mid-March, Louisiana had a total of 39 Zika cases, all related to travel. However, Welch said the threat of local Zika transmission remains "very, very real," as the Aedes aegypti mosquito is found throughout the southeastern portion of the state, including New Orleans.
Welch said state public health workers are currently in three modes: planning, prevention and response. For instance, Louisiana has partnered with CDC and eight other states also home to Aedes aegypti to develop response plans and share lessons learned. If local transmission does occur in Louisiana, Welch said the state will request that CDC send in an additional emergency response team, as CDC did in Florida and Texas. State health officials are exercising their plans, too. As of mid-March, Welch and colleagues were readying for a series of regional exercises in which the state Zika team — in partnership with local parish officials, first responders and vector control — takes part in a simulated local transmission scenario.
On mosquito spraying, trapping and testing, Welch said the agency is ready with fully developed vector-control partnerships in communities with Aedes aegypti. One overriding goal, he said, is to integrate Zika activities into an all-hazards vector control program. Welch noted that last year's Zika emergency funds helped — for instance, the funds greatly increased the state's laboratory testing capacity — but that response to local transmission also requires a lot of workers. That is a challenge for a state that has experienced a more than 55 percent reduction in its public health workforce in the last decade.
Welch and colleagues work closely with their partners in New Orleans, located in the Orleans Parish, where about half of the state's 39 travel-related Zika cases occurred. Claudia Riegel, PhD, director of the New Orleans Mosquito, Termite and Rodent Control Board, said the city began ramping up its Aedes aegypti control years ago in response to chikungunya, another emerging mosquito-borne disease, which allowed the city to more quickly respond to Zika. Vector control efforts in the city include intensive surveillance, larvacide use in high-risk neighborhoods and going door-to-door to teach residents how to help control the mosquito population. In fact, Riegel said engaging the public in reducing Aedes aegypti breeding opportunities — noting that the mosquito can lay its eggs in something as simple as a bottle cap full of water — is one of the most important, but challenging, tasks.
In the runup to this year's mosquito season, Riegel and colleagues have been evaluating the effectiveness of last year's response. For instance, last year local officials visited about 5,000 properties to inspect yards for mosquito breeding habitats, said APHA member Marsha Broussard, DrPH, MPH, director of the New Orleans Health Department. As of March, officials were evaluating whether the approach actually led to a decrease in mosquito populations.
"Interagency collaboration is really critical for this work," Broussard told The Nation's Health. "Our biggest challenge is educating people adequately so they don't panic but do take Zika seriously."
To the west of Louisiana in Texas, public health officials reported 309 cases of Zika in 2016, including six locally acquired cases in Cameron County in the very southern tip of the state. Tom Sidwa, DVM, MPH, manager of the Zoonosis Control Branch at the Texas Department of State Health Services, said community involvement in mosquito control is key.
Sidwa said it is far easier to reduce breeding habitats and go after larvae than to use pesticides to go after adult mosquitoes, especially since Aedes aegypti like to breed close to people and especially in trash.
Work on combating mosquitoes has not slowed down in Texas. For instance, Sidwa said the agency typically ceases mosquito collection and testing over the winter months. This year, however, mosquito surveillance and trapping continued year-round in Cameron County. Sidwa said Zika's emergence has reinforced the recognition that variations in vector control capacity impact disease risk. In Texas, he noted, there is no state-level mosquito control. Instead, mosquito control is a local responsibility and varies widely across jurisdictions, with those that do exist typically geared to West Nile virus, which is transmitted by a different mosquito species. However, he said the state has additional vector control contracts in place it could activate to support local response.
Zika remains a top priority in Georgia, too, said Brenda Fitzgerald, MD, commissioner at the Georgia Department of Public Health. As of mid-March, according to state epidemiologist and Cherie Drenzek, DVM, MS, Georgia had 116 travel-associated cases of Zika, including nine pregnant women and two infants with known microcephaly. Georgia public health officials have triaged about 2,500 clinical inquiries related to Zika. Fitzgerald said she is particularly worried that the warm winter could lead to mosquitoes emerging earlier.
Georgia public health officials launched a number of efforts in response to Zika, many of which they plan to ramp up again this year. For example, the agency developed the Travel Clinical Assistant, a web-based tool that local hospitals can use to help determine if a patient was at risk for Zika and if testing is needed. In the last several months, Fitzgerald said the site received nearly 2,000 views.
Travel policy was a priority too, especially since so many Georgians like to vacation in the Caribbean and the state is home to a busy port in the city of Savannah. In turn, the health department partnered with the Atlanta airport to develop an educational Zika segment that ran continuously on airport televisions.
On the vector control side, Patrick O'Neal, MD, director of health promotion at the Georgia Department of Public Health, said a rapid response team of environmental health specialists has been reprogrammed for Zika response. If a case of local transmission occurred, the team could be rapidly deployed to begin door-to-door canvassing and educational outreach on mosquito control.
Fitzgerald, who is also president-elect of the Association of State and Territorial Health Officials, said ASTHO is recommending Congress continue Zika funding at its current levels for at least three more years, as experts believe a vaccine is still years away.
"We've achieved so much in public health with limited resources, particularly in Zika response," O'Neal told The Nation's Health. "But we had to do that, very often, by pulling from other sources really important to our work…It would be so much more efficient and effective to have an emergency fund. Waiting until something happens and borrowing from Peter to pay Paul until funding comes down really compromises the activities so important to public health."
For more on the public health Zika response, visit www.cdc.gov/zika.
Copyright The Nation's Health, American Public Health Association