In the U.S., about 19 percent of women have experienced rape in their lifetimes. Many of those incidents happened on college campuses, where 1 in 5 women say they have experienced either an attempt at sexual violence or an act of sexual assault.
Evidence is still emerging on the most effective ways to prevent sexual violence, but researchers have identified key components that offer a greater likelihood of successfully reducing and preventing sexual violence on college and university campuses.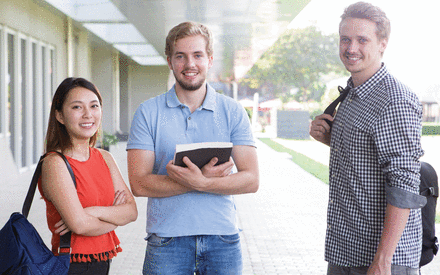 In "Sexual Violence on Campus: Strategies for Prevention," which the Centers for Disease Control and Prevention released last year, researchers reported that college women experience rape at disproportionate levels when compared their non-college peers.
Dawnovise Fowler, PhD, MSW, who helped develop the CDC strategies report and serves as lead behavioral scientist in the agency's Division of Violence Prevention, said campus-based sexual violence is likely under-reported, as not all campus climates are conducive to reporting such crimes. And while stopping sexual violence before it happens is certainly a difficult endeavor, Fowler said it often begins with making prevention a priority.
"Institutionalized prevention ultimately means that there needs to be a shared language around prevention across the campus," she told The Nation's Health. "Prevention principles should be seen and apparent across institutional policies and in order to accomplish that, everyone on campus must see prevention as a priority."
According to the 2016 CDC report, a comprehensive campus approach to sexual violence should include both prevention and response. In other words, efforts to prevent sexual violence should complement response efforts focused on the immediate needs of sexual violence survivors.
A comprehensive college prevention strategy that targets each level may include bystander training for individuals, working with male athletes to promote healthy relationships and change norms that facilitate sexual violence, community-based social marketing campaigns and societal policies that reduce excessive alcohol use, a contributor to sexual violence risk.
As is the case in most prevention efforts, Fowler said engaging the target audience — in this case, students — in planning and implementing a prevention strategy is key.
"It's the students who know how to craft the messages, what will be most relevant and digestible and how their peers will receive the messaging," she said. "To be frank, they understand how the nuances of risk factors and protective factors play out in certain college settings. So as much as administrators and staff are important, it's the students who know how and when this is a risk."
APHA member Gayle Payne, PhD, branch chief within the CDC Division of Violence Prevention, said the strategies report is intended as a "starting place" for sexual violence responders and their campus partners to begin planning and implementing prevention efforts. She said health practitioners can leverage their relationships with community stakeholders to help strengthen and coordinate sexual violence prevention efforts over the long term.
"In public health, we recognize that it takes multiple perspectives and areas of expertise to address a complicated health and safety issue like sexual violence," Payne told The Nation's Health.
In addition to its campus-based prevention report, which includes a number of on-the-ground examples, CDC also released "STOP SV: A Technical Package to Prevent Sexual Violence" in 2016. The technical package offers evidence-based strategies to help communities and states hone their prevention efforts and increase the likelihood of reducing sexual violence and its outcomes.
Another major resource is PreventConnect, a national online resource dedicated to the prevention of sexual assault and domestic violence. Anyone can join PreventConnect, a project of the California Coalition Against Sexual Assault, to learn strategies and share best practices.
To download CDC resources, visit www.cdc.gov/violenceprevention/sexualviolence/index.html. To access PreventConnect, visit www.preventconnect.org.
Copyright The Nation's Health, American Public Health Association