This November, more than 12,000 public health practitioners will come together in San Diego to gain knowledge, be inspired and rally around equity and justice in health.
The gathering is APHA's 2018 Annual Meeting and Expo, which convenes Nov. 10-14 at the San Diego Convention Center for five days of public health science, practice and celebration.
This year's theme, "Creating the Healthiest Nation: Health Equity Now," will be a running thread throughout the meeting's activities, but like all APHA Annual Meetings, the gathering's hundreds of scientific sessions and events will cover the full spectrum of the public health discipline, from the traditional to the cutting edge.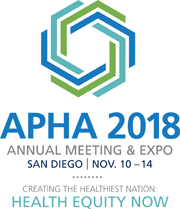 "This Annual Meeting is going to get at the roots of disparities in poor health and disease and explore the science and partnerships behind moving health equity forward," APHA's Executive Director Georges Benjamin, MD, told The Nation's Health. "With public health science and funding under threat like never before, now is the time to come together and speak for health."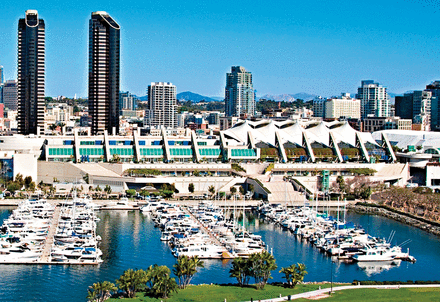 Health equity will take center stage during the Annual Meeting's plenary sessions. Sunday, Nov. 11's opening session will feature keynote speaker David Williams, PhD, MPH, a professor at Harvard University and a renowned researcher on racism and social determinants of health. Williams will be joined at the session by U.S. Surgeon General Jerome Adams, MD, MPH. Attendees should get to the opening session by 11:30 a.m. to take in a performance from children who are part of Harmony Project, a Los Angeles-based nonprofit organization that provides free music education and instruments to youth in underserved areas.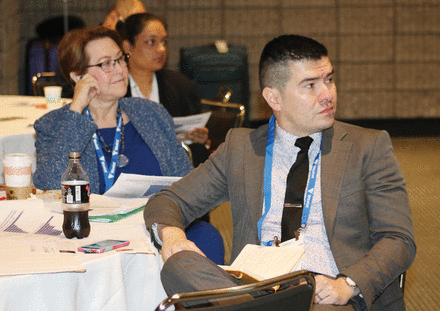 The Monday, Nov. 12, general session will focus on "Weaving a New Narrative of Belonging for Health" and will feature political commentator Melissa Harris-Perry, PhD; Ai-jen Poo, director of the National Domestic Workers Alliance; john a. powell, JD, director of the Haas Institute for a Fair and Inclusive Society; and Princeton University professor Eldar Shafir, PhD.
Wednesday, Nov. 14's closing session will zero in on women's health, with speakers Linda Blount, MPH, CEO and president of the Black Women's Health Imperative; Michael Lu, MD, MPH, a former director of the Maternal and Child Health Bureau under the Obama administration; Cynthia Lambert, PhDc, MPH, executive director of the Kentucky Population Health Institute; and Debra Joy Perez, PhD, chief evaluation and learning officer of the Gordon and Betty Moore Foundation.
Take in five days of public health events
There is plenty to see and do long before attendees get to the closing session. Among the meeting's big draws are the three-day Public Health Expo, which will host hundreds of booths representing public health, including federal and state health agencies, schools of public health, public health book publishers and vendors, and nonprofits and advocacy groups. The meeting's dozens of poster sessions will also be held inside the Public Health Expo.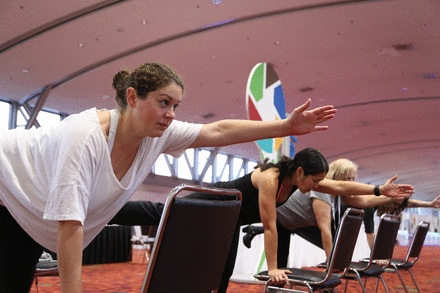 Swing by Everything APHA, at the center of the expo, where visitors can get free headshots at the APHA membership booth, browse new books and publications at APHA Press and sign up for one-on-one coaching sessions at the APHA Public Health CareerMart Career Guidance Center. APHA Press will also be hosting a number of book signings throughout the meeting, including an APHA book signing party and author meet and greet on Sunday at the expo.
Among the authors signing books this year are APHA member Mona Hanna-Attisha, MD, MPH, one of the doctors instrumental in exposing the Flint, Michigan, drinking water crisis and author of "What the Eyes Don't See: A Story of Crisis, Resistance and Hope in an American City."
This year's souvenir APHA Annual Meeting T-shirt will also be available at APHA Press, or in the registration area of the convention center on Saturday and Sunday.
Also on Sunday is Student Visit Day. Geared toward San Diego area students, the event gives them access to the opening session as well as the Public Health Expo and poster sessions for just $20. Advance registration is required through the APHA website.
Throughout the meeting, many attendees will be taking advantage of a wealth of continuing education opportunities. Those opportunities begin on Saturday, Nov. 10, with two days of APHA's Learning Institutes. The half-, full- or two-day institutes cover a range of topics, including epidemiology, biostatistics and a two-day review course for the Certified in Public Health exam. Learning Institute registrants can earn up to 12 credits.
Beyond the institutes, Annual Meeting attendees can earn up to 20.5 credits for attending and evaluating certain scientific sessions. Participants should visit the continuing education desk at the convention center for details.
Also on Saturday, APHA will host a number of workshops sponsored by APHA member groups, including sessions on community health workers, men and violence, and eye health across the lifespan. The workshops and Learning Institutes are open to all, including people who are not registered for the full Annual Meeting.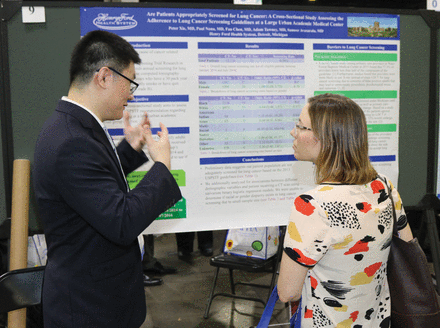 Also on Saturday, APHA and the California Endowment will host a summit on "Building Power and a Narrative of Belonging to Create an Inclusive Society" at the San Diego Convention Center from 2-5:30 p.m. The summit will focus on how to build collective agency, what it means to create a narrative of belonging and inclusion, and how to change the odds of success.
The summit's breakout sessions will focus on equity topics such as the school-to-prison pipeline, transportation and environmental justice, health food access and youth development. Registration for the summit is open now.
Get active, get social at APHA 2018
Attendees can organize their time at the Annual Meeting by downloading the official app, which can be found by searching for APHA 2018 in app stores. The app lets users search sessions and room numbers, build a schedule and connect with fellow attendees.
Attendees who prefer to make plans via their desktop can use the online planner, at bit.ly/App-Planner18, which syncs up to the mobile app.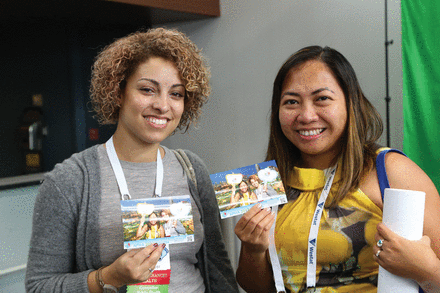 Among the many events attendees can search through are those for the annual APHA Global Public Health Film Festival, which this year hosts about 100 film showings highlighting public health documentaries, feature-length films, narratives, short films, public service announcements and more. The festival kicks off Sunday with a showing of "The Bleeding Edge: A Groundbreaking Investigation into the Medical Device Industry" and a discussion with the film's director.
New to this year's festival will be two winners of the Gary Black Memorial Award for Excellence. Created in honor of Black, a festival co-founder who died last year, the awards will recognize a nonprofit and under-30 filmmaker.
With so many choices at the meeting, it is impossible to do everything, but there are plenty of ways to catch up. Attendees and those at home can follow along with the Annual Meeting on Twitter and other social media with the hashtag #APHA2018. APHA will be sharing information on its @APHAAnnualMtg and @publichealth Twitter accounts and via its Instagram, Facebook and Flickr accounts.
Real-time daily coverage of events will be shared through the APHA Annual Meeting Blog, which is hosted on APHA's Public Health Newswire at www.publichealthnewswire.org.
APHA TV will also return this year with short daily news reports and one-on-one interviews broadcast inside the San Diego Convention Center, in select hotels and on the APHA website.
Attendees who want expert advice on wielding social media platforms on behalf of public health can sign up for one-on-one coaching or attend a session at the APHA Annual Meeting Social Media Lab, which the Association offers in partnership with HIV.gov. The lab, which is open Monday and Tuesday, will also offer minisessions on a variety of topics, including using quizzes for social media engagement, building an online brand and how to use Instagram Stories. Learn more and reserve a coaching spot at www.apha.org/social-media-lab.
The de Beaumont Foundation, sponsor of this year's APHA Annual Meeting Blog, will host a Sunset Tweetup on Tuesday from 5-6 p.m. at the convention center. Participants will be able to connect on health equity and public health partnerships — which tie into the foundation's "Fresh Perspectives" guest series on the Annual Meeting Blog — and take in the California sunset from an outdoor terrace overlooking the marina.
With all the meeting's learning and networking, participants will want to take a moment for their own health. Throughout the meeting, the APHA Wellness Center, located inside the convention center, will offer yoga, Tai Chi, relaxation games, meditation, stretching, chair massages and more.
APHA's Steps Challenge is also back this year, with a goal of collectively walking 8 million steps during the Annual Meeting. Attendees can sign up now to log their steps as either walkers or runners, with prizes awarded to attendees who take the most steps.
And this year's APHA Dance is expanding from one choreographed dance to an hourlong dance party with a DJ on Sunday from 5:30-6:30 p.m. in the convention center. Learn the APHA Dance moves by watching APHA's how-to video on its website.
Registration for the Annual Meeting is open now online. For more information on the APHA 2018 Annual Meeting and Expo or to browse the online program, visit www.apha.org/annualmeeting.
Can't make it to San Diego? Register to watch the meeting via APHA Live
Sign up today for APHA Live to gain access to 14 premier sessions from APHA's 2018 Annual Meeting and Expo, including the opening, Monday and closing general sessions and presentations focused on this year's theme of health equity.
APHA Live registration, which includes access for a year after the meeting, is $99 for APHA members. Group registration rates are also available, allowing people to watch live from classrooms, conference rooms or other locations. Registrants can earn free continuing education credits.
APHA Live is sponsored by the California Endowment, which is also holding a summit on building healthy communities at APHA 2018 on Nov. 10.
"APHA Live is a critical resource for staying up to date on the most innovative approaches to advancing health equity," said Sarah Reyes, director of communications for healthy communities at the California Endowment.
To learn more, visit www.apha.org/apha-live.
Copyright The Nation's Health, American Public Health Association