Deaths of despair up in young adults
The U.S. is hitting new highs for suicide and deaths related to drug and alcohol use among young adults.
In June, Trust for America's Health and Well Being Trust released an issue brief, reporting that over the last two decades, drug-related deaths among 18- to 34-year-olds increased by 400%, mainly due to opioid use. And over the last 10 years, alcohol-induced deaths increased by 69% for the age group. Meanwhile, suicide among the group rose 35% over the last decade.
The issue brief, "Alcohol and Drug Misuse and Suicide and the Millennial Generation — A Devastating Impact," examined data from the Centers for Disease Control and Prevention between 1999 and 2017.
Researchers found that across all U.S. demographics, alcohol, drug and suicide deaths increased during the study period. But what stood out was the mammoth increase among those between ages 18 and 34.
Alcohol, drug and suicide deaths among young adults climbed from 12,000 in 1999 to 36,000 in 2017.
The issue brief offered interventions, among them more access to behavioral health care, increase in telemedicine for rural residents and limiting alcohol for teenagers and young adults at the state and local levels.
For more information on the brief, visit www.tfah.org/reports.
Immigrants bolster US health workforce
Without immigrants, the U.S. health worker shortage will likely get even worse, especially when it comes to caring for the elderly and people with disabilities, a new study finds.
The June Health Affairs study, based on data from the 2018 Current Population Survey, found that in 2017, immigrants accounted for more than 18% of health care workers and more than 23% of formal and nonformal workers in the long-term care sector. Immigrants also made up more than 27% of direct care workers and more than 30% of nursing home housekeeping and maintenance workers. Overall, legal noncitizen immigrants made up about 5% of the U.S. population, but 9% of direct care workers.
"Addressing the direct care worker shortage will require a multifaceted approach, including better wages, benefits, and education and training programs to draw people into the labor force while reducing turnover," researchers wrote. "However, curtailing immigration will almost certainly move us in the wrong direction, worsening the shortage and the availability of high-quality care for elderly and disabled Americans."
US cancer deaths down overall
U.S. cancer deaths have continued to decline, according to the "Annual Report to the Nation on the Status of Cancer."
Released in May, the report found that cancer deaths went down among men, women and children between 1999 and 2016. However, not all groups experience the same burdens. From 2011 to 2016, the average annual death rate among men of all ages was 1.4 times the rate among women. But when zeroing in on men and women ages 20 to 49, both incidence and death rates were higher among women.
Between 2011 and 2015 among people ages 20 to 49, the average annual incidence rate for all invasive cancers was about 115 cases per 100,000 people among men, compared to about 203 cases per 100,000 people among women.
The most common cancers among women ages 20 to 49 were breast, thyroid and melanoma, with breast cancer incidence far exceeding rates of other cancers. Among men, the most common cancers were colon, rectum, testis and melanoma. The annual cancer report is a collaboration between the National Cancer Institute, Centers for Disease Control and Prevention, American Cancer Society, and North American Association of Central Cancer Registries.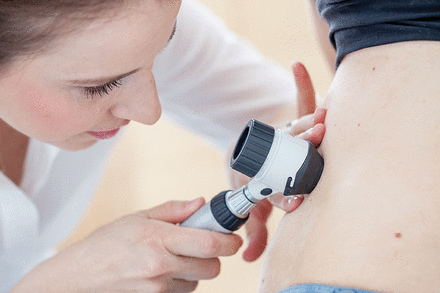 "Major declines overall in cancer mortality point in the right direction, yet significant differences remain in cancer cases and deaths based on gender, ethnicity and race," said CDC Director Robert Redfield, MD. "A better understanding of these discrepancies improves cancer diagnosis and recovery for all patients and is vital to our public health mission."
In related news, a study published in May in the Journal of Clinical Oncology, found that U.S. incidence rates for aggressive subtypes of uterine cancer went up rapidly among women ages 30 to 79 between 2000 and 2015. The study, based on NCI surveillance data, found that such incidence rates went up faster among women of color than among white women.
Physician burnout has hefty costs
Doctor burnout is costing the country billions of dollars every year in physician turnover and reduced clinical hours, a new study finds.
To conduct the study, published in May in the Annals of Internal Medicine, researchers developed a mathematical model using contemporary research findings and industry reports to estimate burnout-associated costs related to physician turnover and reduced clinical hours at national and organizational levels. They found that doctor burnout is costing the country about $4.6 billion, or about $7,600 per employed physician, each year.
"Together with previous evidence that burnout can effectively be reduced with moderate levels of investment, these findings suggest substantial economic value for policy and organizational expenditures for burnout reduction programs for physicians," the study concluded.
US diabetes cases begin to decline
After decades of increases, new cases of diagnosed diabetes are going down in the U.S.
In a study published in May in BMJ Open Diabetes Research and Care, researchers reported that the recent decrease in incidence of diagnosed diabetes cases brings the national rate to 2000 levels, which represents a 35% decrease since the peak diagnosis year of 2009. Using data from the National Health Interview Survey, researchers found that prevalence of diagnosed diabetes did not change significantly from 1980 to 1990, but then increased more than 4% per year from 1990 to 2009, to peak at more than eight cases per 100 adults. That was followed by eight years of stable prevalence and eventual decrease.
The study did not identify the causes of the decline, and researchers cautioned that overall diabetes cases remain high in the U.S.
"Although an encouraging sign of success, due to the persistence of major risk factors such as obesity and pre-diabetes, we caution that trends are likely affected by changing awareness, detection and diagnostic practices," the study stated. "Even in the event of true reductions in incidence, the high prevalence and declining mortality signifies a continued high overall burden of diabetes."
Sanitation lacking in many rural areas
More than half a million rural U.S. households still lack access to basic sanitation, with the worst burden impacting black, Hispanic and American Indian and Alaska Native households, according to a May report from researchers at Columbia University and the Alabama Center for Rural Enterprise.
"Flushed and Forgotten: Sanitation and Wastewater in Rural Communities in the U.S." zeroes in on rural communities in Alabama, Alaska, Appalachia, California, Louisiana, Michigan, Mississippi, the Navajo Nation, North Carolina, Ohio, Puerto Rico and Texas, reporting that 1.5 million people are living in homes without complete plumbing. In rural places where poverty is prevalent, researchers report that affordable sanitation systems can be especially out of reach.
"In all these communities, the impact of the sanitation crisis falls disproportionately on black, Latinx and indigenous communities and people living in poverty," said Inga Winkler, PhD, a co-author of the report and a lecturer at the Institute for the Study of Human Rights at Columbia University, in a news release. "What emerges is a picture of extreme inequalities. While the large majority of people across the United States flush and forget, many rural communities lack access to one of the most basic services: sanitation."
For a copy of the report, visit www.humanrightscolumbia.org.
Exercise beneficial for pregnant women
Pregnant women should consider regular exercise to reduce the risk of gestational hypertension, which can cause serious health risks for women and their fetuses.
The U.S. Community Preventive Services Task Force issued the new recommendation in May based on evidence from 17 studies on the effectiveness of exercise programs in preventing gestational hypertension, defined as the onset of high blood pressure during pregnancy. According to the task force, exercise programs that help prevent the condition engage women in regular exercise from before their 16th week of pregnancy through birth.
Exercise programs should include supervised exercise classes that meet at least three times per week and include 30 to 60 minutes of moderate-intensity aerobic exercise, or regular moderate-intensity walking sessions that total 90 to 150 minutes per week or 11,000 steps per day.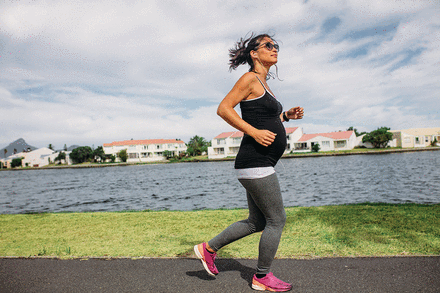 Recommended exercise programs can also include supervised resistance training as well as education or encouragement on physical activity, nutrition and weight management. The task force noted that additional benefits of such exercise during pregnancy may include reductions in health care utilization and enhanced social support for pregnant women.
For more information, please visit www.thecommunityguide.org.
Limiting warming prevents heat deaths
If global temperature rise is limited to the thresholds set out in the 2015 Paris Climate agreement, thousands of heat-related deaths in major U.S. cities could be averted, a new study finds.
Published in June in Science Advances, the study used temperature and mortality data, combined with climate projections, to estimate impacts on heat-related deaths in 15 U.S. cities.
Researchers estimated that limiting warming to the accord's lower thresholds could prevent between 110 to more than 2,700 annual heat-related deaths during extreme heat events, depending on the city.
Limiting warming to the accord's upper thresholds could avoid between 70 and nearly 2,000 city deaths, taking into account a city's population.
"We are no longer counting the impact of climate change in terms of degrees of global warming, but rather in terms of number of lives lost," said study co-author Dann Mitchell, PhD, a research fellow and lecturer at the University of Bristol, in a news release. "Our study brings together a wide range of physical and social complexities to show just how human lives could be impacted if we do not cut carbon emissions." The study authors further concluded that the results "demonstrate that strengthened mitigation ambition would result in substantial benefits to public health in the United States."
Bats, not dogs, responsible for most human deaths in US due to rabies
Even though bats account for just a third of rabid animals reported in the U.S. each year, the flying mammals are linked to a majority of the country's human rabies deaths, reported the Centers for Disease Control and Prevention in June.
Bats are responsible for 7 in 10 U.S. rabies deaths, according to a CDC study published in Morbidity and Mortality Weekly Report. Based on national rabies surveillance and health care data, the study documented 125 human rabies cases in the U.S. between 1960 and 2018. Of those cases, 28% were attributed to dog bites during international travel. Among the infections acquired within the U.S., 70% were attributed to bats. Researchers said the disproportionate impact may be due to a lack of awareness about the risk that bats pose.
The vast majority of bats submitted for rabies testing — 94% — test negative for rabies.
"Tthe relatively few human rabies deaths that occur in the United States are a testament to the robust response capabilities of the nation's public health system, as well as the success of wildlife and pet vaccination programs and the availability of effective (pre-exposure prophylaxis)," the study said
Mark Barna contributed to this article.
Copyright The Nation's Health, American Public Health Association