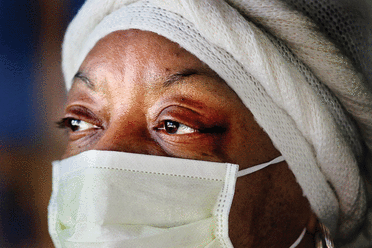 Even before the COVID-19 pandemic, women faced many disadvantages, including tighter restrictions on reproductive care. But in the early days of the U.S. outbreak last spring, some lawmakers took the opportunity to further impede access to care, deeming abortions nonessential and effectively banning them altogether.
In Washington state, however, abortion providers were able to rely on telemedicine. Not only did state Gov. Jay Inslee explicitly protect access to the "full suite of family planning services and treatments" in his emergency response to COVID-19, Washington has no restrictions on using telehealth to provide medication abortions, which is not the case in many other states.
Deborah Oyer, MD, medical director at Cedar River Clinics, a group of reproductive health clinics in the cities of Seattle, Renton and Tacoma, said the method has been a critical access point during the pandemic, noting research that shows women who are denied abortion often experience adverse health and economic effects in the longer term.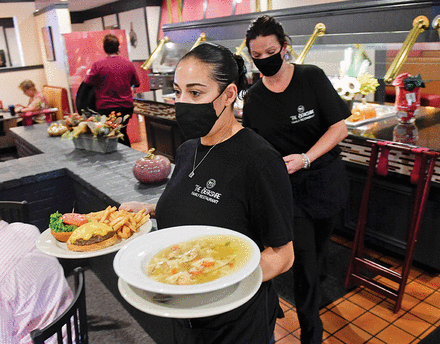 "Even without telemedicine, things were much more accessible here because our governor clearly said family planning is essential care that cannot wait," said Oyer, also a clinical faculty member in the University of Washington Department of Family Medicine. "Still, there are probably a lot of patients whose family planning care did fall through the cracks in the last year."
Fortunately, none of the nearly dozen pandemic-induced state bans are still in effect.
Disruption to abortion access is one of the many ways the pandemic has upended women's health and well-being in the last year, with growing data revealing troubling effects on women's mental health, reproductive care and economic well-being.
A year into the pandemic this March, the Kaiser Family Foundation found higher shares of women, versus men, reported symptoms of anxiety and depression, difficulty paying for household expenses and delayed medical care.
On mental health, in particular, tracking polls from the foundation showed that throughout the pandemic, women have been more likely than men to report poor mental health, and women with children have been hit particularly hard. A national survey from the Time's Up Foundation conducted last summer showed that women were far more likely than men to feel hopeless or depressed at least once a week — at 45% vs. 33% — or to be anxious about family members. Pre-pandemic, women of color already faced disparate access to mental health services, and stressors caused by COVID-19 — such as higher job losses among Black and Hispanic women — is likely making the problem worse.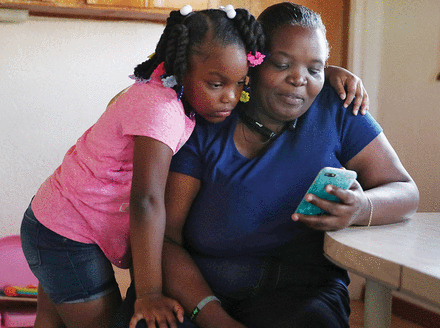 "Unfortunately, we would expect to see this," said Helen L. Coons, PhD, clinical director of the Women's Behavioral Health and Wellness Service Line at the University of Colorado. "You have an interaction of complex but enduring factors that exacerbate women's vulnerability in these situations."
Increased caregiving responsibilities, both for children and other family members, is one of the main factors contributing to women's deteriorating mental well-being during the pandemic, Coons said. The fact that women represent the majority of workers in front-line fields such as nursing, teaching and retail, which involve higher COVID-19 risks, also adds to higher work stress.
"We left women hanging during this period. We asked them to step up and be the safety net and then gave them very little support to do that."

— Laura Lindberg
Domestic violence, which is disproportionately directed at women, also rose during the pandemic, Coons noted.
In a paper published last year in the American Journal of Emergency Medicine, researchers noted big spikes in domestic violence immediately following initial stay-at-home orders. For example, there was a 22% spike in domestic violence-related arrests in Portland, Oregon; a 27% increase in domestic violence calls in Jefferson County, Alabama; and a 10% increase in reports in New York City.
Coons said addressing greater mental health needs going forward requires better access to care — another area where telehealth shined during the pandemic — but also a concerted effort to pass policies that especially benefit women's well-being, such as higher wages for essential workers and affordable child care.
Similar to other populations, women's access to medical and preventive care also fell during the pandemic. For example, a January study in Morbidity and Mortality Weekly Report found that cervical cancer screening rates fell 80% among women in one Southern California insurance network following initial stay-at-home orders, though rates bounced back after the state began reopening.
Krishna Upadhya, MD, MPH, vice president of quality care and health equity at Planned Parenthood Federation of America, said preventive services such as cervical and breast cancer screenings, as well as STD testing, have decreased and "we are very concerned about that."
Upadhya also said many Planned Parenthood affiliates are reporting higher demands for medication abortion services, and like many health providers, are reporting new opportunities to expand access to care using telemedicine. However, she cautioned that because telemedicine is expanding so rapidly, providers should take time to make sure the evolving practice is not reinforcing or creating new inequities.
"Sexual and reproductive health care needs don't go away in emergencies, and we have to be prepared for that," Upadhya said.
Similarly, in Washington state, Oyer said Cedar River Clinics was able to quickly scale up telehealth options for services such as birth control and STD testing using mail-in and curbside points of care. On the flip side, in-person health screenings, like those for breast and cervical cancers, were completely disrupted.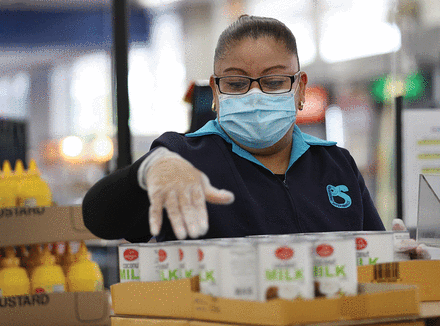 "The pandemic's impact on family planning was enormous even in states like ours," Oyer said. "There's been a huge financial impact on health care in general, and family planning clinics usually live much closer to the financial edge."
In general, disruptions to women's care followed along existing lines of inequities, with more Black and Hispanic women reporting barriers to timely sexual and reproductive health care than their white peers, according to Laura Lindberg, PhD, MA, principal research scientist at the Guttmacher Institute. In a June report, Lindberg and colleagues found the pandemic was having a significant impact on women's reproductive care and decisions.
For example, more than 40% said they had changed their plans about having children due to COVID-19. One in three reported delaying sexual and reproductive health care or had trouble getting their birth control. And 23% reported thinking more about using longer-acting contraceptives.
Lindberg said that while many family planning clinics are still facing a backlog of demand due to ongoing pandemic safety measures, they could also soon face a surge for contraceptive care as people get vaccinated and behaviors change.
Along with disruptions to health care, women's economic security — a major social determinant of health — has also absorbed significant setbacks during the pandemic. As of January 2021, more than 2.3 million women had left the labor force since the pandemic began, reducing U.S. women's labor force participation rate to its lowest since 1988.
Sinsi Hernández-Cancio, JD, vice president for health justice at the National Partnership for Women and Families, noted that women of color experienced most of those losses, in part because they worked in sectors with severe job cuts. Disruptions in school and child care also forced some women to cut back on work hours or leave their jobs.
Hernández-Cancio said the billions in new child care funds included in the recently passed American Rescue Plan Act will make a "big difference" for women in the short term. At the same time, she said more systemic changes, such as national paid leave, are needed to face the "caregiving crisis" that the pandemic exposed.
"As a country, I think we left women hanging during this period," Lindberg told The Nation's Health. "We asked them to step up and be the safety net and then gave them very little support to do that."
For more information, visit www.guttmacher.org or www.nationalpartnership.org.
Copyright The Nation's Health, American Public Health Association