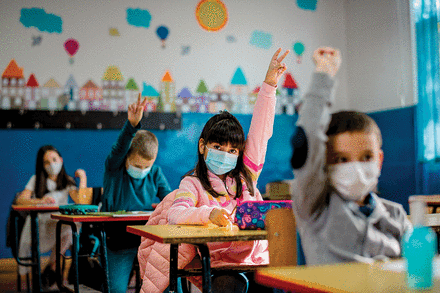 COVID-19 school guides available
New resources are now available to help schools and districts implement COVID-19 safety guidelines so students and staff can safely engage in in-person learning.
The resources, released in April, were created by an independent task force convened by Harvard University's Edmond J. Safra Center for Ethics, the Brown School of Public Health, New America and the COVID Collaborative, which includes APHA.
The task force brought together stakeholders from across the health and education sectors to help develop the resources, which are designed to assist schools in integrating effective infection control practices with a goal of keeping COVID-19 transmission near zero.
The resources include a "Roadmap to Healthy Schools," which is a practical guide to school-based infection control; a consensus statement on the latest guidance from the Centers for Disease Control and Prevention; and a useof-funds advisory memo for how states can allocate resources toward school-based infection control and prevention.
"Our aim was to produce tools that can meet communities where they are and provide recommendations on who should take on the various elements of infection control at the state, local and school level, and how it can be done," said Danielle Allen, PhD, chair of the task force and director of Harvard's Edmond J. Safra Center for Ethics, in a news release.
For more information on the tools, visit www.covidcollaborative.us.
Many US kids lost a parent to COVID-19
Nearly 40,000 U.S. children have lost a parent to COVID-19 since February 2020, according to a study published in April in JAMA Pediatrics.
Three-quarters of children who lost a parent are adolescents, and one-quarter are elementary-age children. In addition, 20% of children who lost a parent to COVID-19 are Black, although Black children account for just 14% of U.S. children.
For historical comparison, the number of children who lost a parent to COVID-19 is about 13 times the number of children who lost a parent in the Sept. 11, 2001, terrorist attacks, according to the study.
Researchers called for greater economic and mental health support for affected children.
"Sweeping national reforms are needed to address the health, educational and economic fallout affecting," the study stated. "Parentally bereaved children will also need targeted support to help with grief, particularly during this period of heightened social isolation."
US extends ban on fentanyl analogues
In May, President Joe Biden signed legislation extending a ban on fentanyl-like substances through October.
Under the order, fentanyl analogues are classified as a schedule I drug and subject to strict controls similar to heroin. Synthetic opioids are the main contributor to U.S. overdose deaths, which spiked shortly after the U.S. COVID-19 outbreak began and reached new record highs in 2020.
However, many advocates argued against class-wide scheduling of fentanyl-like substances, saying it exacerbates mass incarceration and racial disparities in the prison system instead of focusing on public health approaches to the addiction and overdose crisis.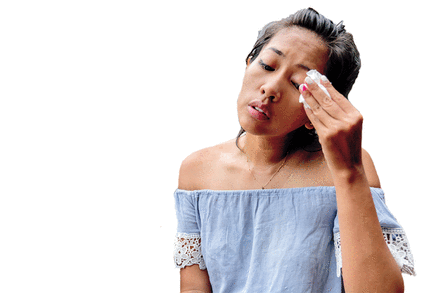 New US 'normal' is hotter than ever
The "normal" U.S. climate is warmer than ever, finds new data from the National Oceanic and Atmospheric Administration.
In May, NOAA released its latest U.S. Climate Normals, which is generated every 10 years and includes a large suite of data products that provide information about typical conditions across the U.S. According to the new data, the 1981-2010 average temperature for the contiguous U.S. was 52.8 degrees, compared to 53.3 degrees for 1991-2020, making the new "normal" period — 1991 to 2020 — the warmest one on record.
However, NOAA reported the warming trend was not ubiquitous across the country. For example, in north-central U.S., temperature normals cooled between the 1981-2010 and 1991-2020 periods, especially in the spring.
The South and Southwest have gotten warmer, as have regions across the U.S. West and East coasts. On rainfall, NOAA reported the Southwest was drier, with wetter averages occurring east of the Rocky Mountains, especially in the Southeast during the spring.
For more information, visit www.noaa.gov.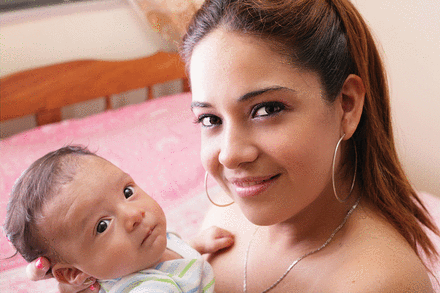 Birth rate drops for sixth year in row
U.S. births continued their downward trajectory in 2020, marking six consecutive years of decline.
In May, the Centers for Disease Control and Prevention released new U.S. birth data showing the provisional number of births in 2020 was down 4% from 2019.
The U.S. birth rate is down an average of 2% per year the last six years, with 2020 being the lowest number of births since 1979. The general fertility rate was nearly 56 births per 1,000 women ages 15 to 44, down 4% from 2019 to reach another record low.
From 2019 to 2020, provisional CDC data show births declined 3% for Hispanic women, 4% for white and Black women, 6% for American Indian and Alaska Native women, and 8% for Asian women. In addition, the cesarean delivery rate rose slightly to almost 32% in 2020.
For more information on "Births: Provisional Data for 2020," www.cdc.gov/nchs.
Eviction bans prevented COVID-19 spread to thousands more in US
Eviction moratoriums during the pandemic not only helped people at risk of losing housing. It likely also protected communities against COVID-19 transmission, a recent study finds.
Researchers used simulations to predict the number of additional coronavirus infections in major U.S. cities if evictions had been allowed to move forward last fall. The results, published in April in Nature Communications, estimated that in a city of about 1 million people with evictions happening at a heightened rate of 1% of households per month, an additional 4% of the population could have become infected with COVID-19, which translates to about 40,000 more cases. An eviction rate of 0.25% per month would have resulted in about 5,000 additional cases.
Overall, without eviction bans, people who are evicted or live in a household that hosts people displaced from their homes face 1.5 to 2.5 times more risk of being infected with COVID-19 than if eviction bans were in place.
In September 2020, the director of the U.S. Centers for Disease Control and Prevention put a nationwide moratorium on evictions, citing risks to public health, and the ban was renewed in January. In May, a district court judge voided the moratorium, but the order was placed on hold pending an appeal.
Copyright The Nation's Health, American Public Health Association