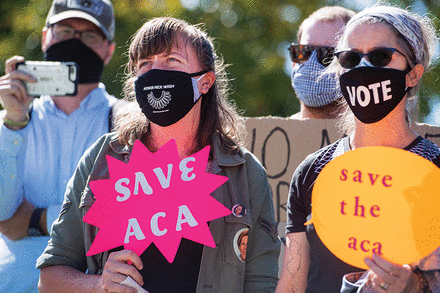 APHA applauded the U.S. Supreme Court's June ruling in California v. Texas, which preserved the Affordable Care Act. The seven-justice majority said the plaintiffs lacked standing to sue.
APHA Executive Director Georges Benjamin, MD, called the decision "a big win for the many millions of people who rely on the ACA for access to medical and preventive services and who depend on its landmark patient protections. A ruling against the ACA would have been a devastating blow to the nation's health, economy and security."
The Texas case was the third major Supreme Court challenge for the ACA, which was enacted in 2010.
Copyright The Nation's Health, American Public Health Association