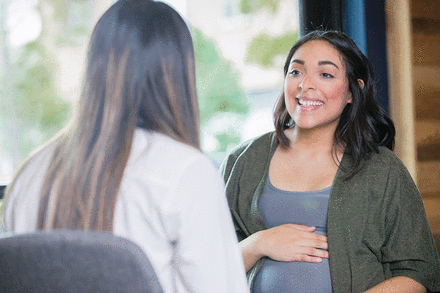 With 30 million Americans without health insurance, a growing number of states are working to fill gaps by offering their residents another option for coverage.
Government-sponsored health plans, also known as public options, allow people to buy health insurance from a program overseen by the state. Washington's public option plan, known as Cascade Select, went into effect this year. Programs in Nevada and Colorado will roll out in coming years. A handful of other states are considering legislation to create public options, driven in part by job and coverage losses during the COVID-19 pandemic.
"I think it goes to the urgency of the challenges these states are trying to address in terms of coverage and affordability," said Katie Keith, JD, MPH, a policy advisor and adjunct professor of law at Georgetown University.
The main goal of a public option is delivering comprehensive coverage at affordable prices, with the state typically setting health provider reimbursement rates to keep premiums down. With over half of uninsured people in the U.S. qualifying for Medicaid or Affordable Care Act subsidies for private insurance coverage, public options can benefit the people who are left out.
Public options have long been considered by state and federal officials. Over a decade ago, a public option was removed from the developing Affordable Care Act. As a presidential candidate, Joe Biden campaigned for a federal public option that would be open to everyone. So far as president, he has focused on shoring up the ACA, reforming Medicare, and expanding tax credits and subsidies through the American Rescue Plan.
In May, Sen. Patty Murray, D-Wash., and Rep. Frank Pallone Jr., D-N.J., who chair congressional committees that focus on health and commerce, said they were drafting legislation for a federal public option and asked for input from interested parties. Among the questions the two legislators posed were eligibility, pricing, benefits and the role of states under a federal public option.
In the meantime, statebased approaches are gaining momentum.
"States are stepping forward, saying, 'We are going to work with our carriers in a different way,'" Rachel Nuzum, MPH, vice president for state and health policy at the Commonwealth Fund, told The Nation's Health. "We are going to exert public authority over the way our health insurance market is regulated."
The "public option" label is a bit of a misnomer for what is happening in the states, according to Keith. The plans more closely resemble public-private partnerships, she said. States are not acting as insurance companies or bearing the risk of paying health care costs of enrollees. They are partnering with insurance companies and setting terms with providers to manage costs.
Since January, qualifying Washington state residents have been able to choose a public option, Cascade Select, on the Washington Health Benefit Exchange, the state's health insurance marketplace. As with Medicaid and Medicare, potential enrollees must qualify based on their income. The target customer is someone whose income is too high for Medicaid but too low to afford private insurance. Premium assistance and cost-sharing subsidies are available.
When signing Cascade Select into law in 2019, Gov. Jay Inslee said the option was a response to the Trump administration's undermining of the ACA and failure to broaden affordable health insurance. During its first year, enrollment was poor, in part because many hospitals refused to contract with insurers to see patients covered by the plan. In May, Cascade Select was amended to compel certain hospital providers to participate.
Other states are following Washington's lead in creating a public option. Nevada's plan became law in June. Though the state expanded Medicaid in 2014, five years later Nevada still had nearly 350,000 uninsured people, or 11.5% of the population, according to the Kaiser Family Foundation. To boost insurer participation, the state will require Medicaid insurers to also offer the public option.
"You can bid on Medicaid, but then you also must give a good faith offer on the public option plan," Keith told The Nation's Health. "This is one way to make sure the public option is more available."
Nevada's plan will not launch until 2026, mostly because insurers only bid on plans every three years. For the inaugural year, enrollees can expect to pay 5% less than the lowest private insurance plan, and as much as 15% less of any private plan in 2030, according to Kaiser.
Colorado's public option became law in June and will be available on the marketplace exchange in 2023 to individuals and small businesses, which officials estimate account for 15% of the state population. The law says insurers must achieve a 5% reduction in premiums as compared to the average rate the previous year, a 10% reduction in 2024 and a 15% reduction in 2025. State hearings will be held for insurance companies failing to hit targets.
"If you are an insurer offering plans in an individual or small group market, you need to meet (Colorado's) criteria for a public option plan," which includes cost containment and premium reduction targets, Christine Monahan, JD, assistant research professor at the Center on Health Insurance Reforms at Georgetown's McCourt School of Public Policy, told The Nation's Health.
Colorado and Nevada are expected to apply for the ACA's 1332 waiver, which allows states to provide alternative insurance coverage, as long as coverage is comparable or better than the ACA's. Washington skipped the waiver in 2019, likely because the Trump administration would not have approved it, according to a January report by State Health and Value Strategies, a program at Princeton University that assists states in creating equitable health care systems.
Through the waiver, states can "draw down federal dollars and use passthrough funding to spend on a public option plan," Nuzum told The Nation's Health. "It eliminates a lot of upfront program costs that states might have to finance on their own."
If the Biden administration grants 1332 waivers to Colorado and Nevada, it will signal to other states that the federal government is supportive of the approach, Nuzum said.
"What we are most likely to see are states coming forward with 1332 waiver applications that feature public option plans," she said.
The federal government and other states will be watching what happens in Washington, Nevada and Colorado. A key question is whether a public option can reduce costs enough to entice uninsured people to enroll. Through July, signups for Washington's plan had been slow. And though polls show public options have public support, not all states have been able to pass laws to create them. Connecticut has failed twice.
"It's going to be a fight in every state that wants it, and also at the federal level," Keith said.
For more information on state public options, visit www.commonwealthfund.org.
Copyright The Nation's Health, American Public Health Association