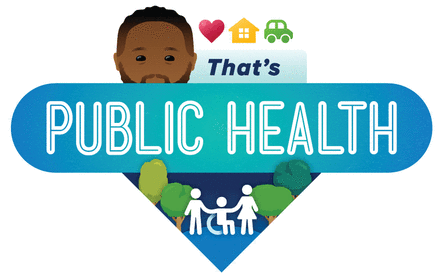 An engaging new web series is helping Americans understand the link between public health and their own well-being.
Launched in December by APHA and Complexly, the "That's Public Health" series features short, easy-to-understand videos on public health topics.
The first episode, "What is Public Health?" earned both praise and thousands of views. Narrated by Mighty Fine, MPH, CHES, director of APHA's Center for Public Health Practice and Professional Development, the four-minute video provides an overview of public health and how it benefits all Americans. Subsequent episodes on health equity and mental health also were well received, with public health educators vowing to use the series in their classrooms, and health departments sharing the videos with their communities.
Other episodes in the 20-part web series will focus on climate change, gun violence, racism, transportation, housing and more. New episodes are released weekly on APHA's YouTube channel.
Research has shown that when Americans learn about public health and how it benefits them, they support it. While trust in the nation's public health system has fallen during the COVID-19 pandemic, Americans still believe public health agencies are "extremely" important, a summer poll from Harvard University found.
"We want viewers to come away from this series with a new understanding, to say to themselves 'Oh, that's public health,'" said Georges C. Benjamin, MD, APHA's executive director. "It's an educational tool, it's entertaining and it's something that can be easily shared. These videos are perfect for social media, classrooms, websites and more."
"That's Public Health" was developed through a collaboration with YouTube, which is working through its health partnerships team to support credible, science-based health information on the platform. In January 2020, YouTube announced it was partnering with APHA, the National Academy of Medicine, Harvard School of Public Health and others to elevate evidence-based content from authoritative sources.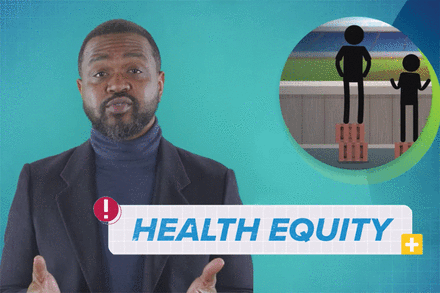 To ensure the web series was both science-based and appealing, APHA joined with Complexly. As producer of popular online shows that include "Crash Course," "SciShow" and "PBS Eons," the production company brought its expertise in translating science for the public to the project.
Complexly's goal "is to make the kind of videos that are interesting and engaging enough for everyone, but rigorous enough for people who are beginning a career path," according to Hank Green, Complexly CEO.
In a reversal of a decade-long trend, more students are taking an interest in public health as a career. U.S. colleges and universities have seen dramatic jumps in applications for public health undergraduate and graduate programs during the COVID-19 pandemic. The general public has also developed new knowledge and appreciation for the public health field.
"No one is surprised that there has been a huge increase in the number of people interested in public health," Green told APHA. "That goes for ordinary people who want to better understand their world, but also for students who are deciding what careers they want to pursue."
The debut of "That's Public Health" comes during the celebration of APHA's 150th anniversary, which is highlighting the Association's accomplishments and looking toward the future of public health.
"We are pleased to work with both YouTube and Complexly to share this important information and educate Americans about public health during our anniversary year," Benjamin said.
For more information, visit www.youtube.com/aphadc.
Copyright The Nation's Health, American Public Health Association