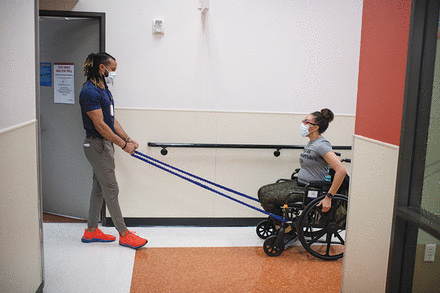 "The support these people are going to need is going to be enormous, and our disability system in this country is just not prepared for the influx of people who are going to be relying on those services."— Andrew Wylam
In June 2020, Liza Fisher was a healthy 36-year-old enjoying life as a flight attendant and part-time yoga instructor. Today, the Houston resident relies largely on a wheelchair to get around and often pauses mid-sentence to search for a word.
Diagnosed in July 2020 with COVID-19, Fisher spent three months bouncing between the hospital and rehabilitation facilities in an effort to recover. Except she never really recovered.
"Everyone said, 'You're young and healthy, you should get over it in two weeks, and I just didn't," said Fisher, who continues to struggle with brain fog, tremors and vibrating sensations inside her body.
Along with tens of millions of Americans, Fisher suffers from "long COVID," a poorly defined and baffling spectrum of health issues that can linger or develop four or more weeks after initial infection with COVID-19. According to the Centers for Disease Control and Prevention, even people with mild or asymptomatic COVID-19 infections can develop long COVID, which can vary from person to person and may include fatigue, cognitive impairment or "brain fog," muscle or joint pain, shortness of breath, headaches, heart palpitations, gastrointestinal issues and mood changes.
The exact cause of long COVID is unknown. Adding to the uncertainty, the risk of developing long COVID appears to vary with different variants or disease severity. Research suggests that between 10% and 30% of people with COVID-19 will go on to develop long-term symptoms. That means that as many as 23 million people could be affected.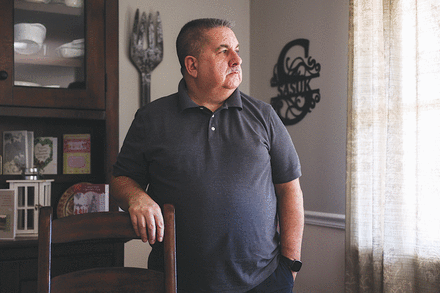 "What we are seeing is the emergence of a new public health crisis," said Wes Ely, MD, MPH, professor of medicine and critical care at Vanderbilt University Medical Center. "We have literally hundreds of thousands of people who thought they were in the clear and are finding their bodies are not working the way that they used to."
Long COVID has also placed an added strain on health workers, Ely told The Nation's Health. Doctors — many of them burned out from the pandemic or stretched to their limits with non-COVID-19 diseases — now must step up to meet the needs of patients reporting a constellation of mysterious issues they themselves do not fully understand.
"Doctors have a very hard time saying they don't know something, and right now we don't know enough," said Ely, adding the best he can do "is just sit with patients and say, 'I don't have all the answers here, but I'm going to sit with you and listen and be present with you in your suffering.'"
Answers are slow to come, but clinics and support groups for "long haulers" are taking root. For example, in Nashville, Vanderbilt's Critical Illness, Brain Dysfunction and Survivorship Center brings together patients, clinicians and researchers to build a community of support in recovery. Moreover, the center's long COVID online support groups at ICUDelirium.org are drawing people from around the world, Ely said.
And patients themselves have mobilized. In March 2020, while still in isolation from COVID-19, Diana Berrent launched the grassroots patient advocacy group Survivor Corps, which connects, supports and educates COVID-19 survivors. Berrent started the group to mobilize an army of survivors to donate plasma and advance science. Within a month, however, it became clear that many members were not recovering, prompting a change in focus. Today, Survivor Corps boasts about 200,000 members around the world.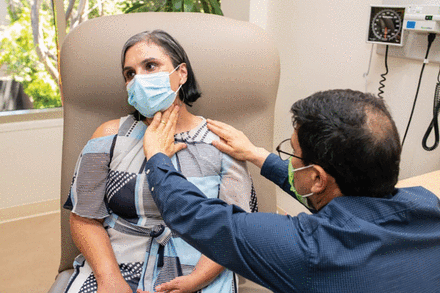 "From the beginning we have been sitting on the largest data set on non-hospitalized patients in the world," Berrent told The Nation's Health. "We are able to identify signals in the data from people's experiences and bring that knowledge to the scientists to help inform what they are studying and how they are studying it."
In April, Berrent and other long COVID patient advocates welcomed the Biden administration's launch of a landmark government-wide effort to make long COVID a national priority. The initiative includes a range of actions aimed at speeding up research to understand, prevent, detect and treat the condition. The plan also aims to strengthen clinics and bolster health insurance coverage for long COVID care.
Public health leaders see the plan as an important but overdue step toward recognizing the profound impact of long COVID on people, communities, workplaces, health care and society. And the picture will only grow more bleak as new subvariants, including BA.2, bear down on the nation.
"Any chance to get in front of it is long gone," Berrent said.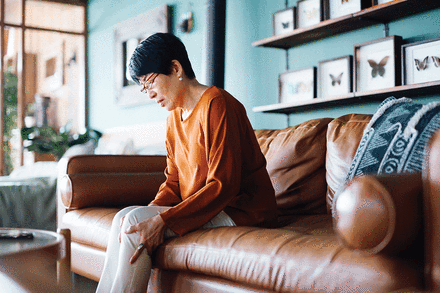 When it first emerged, long COVID was not given the attention it deserved, said Brian Castrucci, DrPH, MA, president and CEO of the de Beaumont Foundation. Increased public awareness of the condition may have raised vaccination rates and brought about more adherence to public health guidelines. Doctors say the biggest risk factor for long COVID is being unvaccinated.
"And now we're faced with the transition of an acute disease to what becomes a chronic disease," Castrucci told The Nation's Health.
COVID-19's connection to chronic disease is not yet understood, but researchers have long known that infection can trigger many kinds of chronic illnesses, including autoimmune disease, chronic fatigue syndrome and a reactivation of the Epstein-Barr virus. A study published in March in Nature found that COVID-19 also raises risks for Type 2 diabetes.
Chronic disease taxes every part of the health care system, especially in rural areas where the disinvestment in health care and public health has been significant, Castrucci said.
"What we're going to end up with is this kind of long tail on the end of this pandemic, where we are going to have people who are very sick, are possibly not going to be working, suffering from disability, all contributing to those things that make communities less healthy," Castrucci said. "And when any one of us can't reach our full potential, all of us suffer."
In September 2021, Brown University School of Public Health co-launched the Long COVID Initiative. The initiative, which includes Alpert Medical School, affiliated hospitals and the Rhode Island Department of Health, aims to share emerging evidence on social, economic, clinical and epidemiologic aspects of long COVID.
Plans call for educating employers about long COVID, developing policy recommendations for government and health system leaders, and creating a social media platform to share information and bring policymakers and the general public together to inform decisions. The initiative will also addresses long COVID's disproportionate burden on historically marginalized and vulnerable communities.
"We felt a lot of the clinical factors were being addressed, but we wanted to get in on the ground floor and make a difference in what we thought was going to be a very pressing public health problem," Francesca Beaudoin, MD, PhD, told The Nation's Health.
"It became clear early in the pandemic that something was going on because we saw how long it took some people to recover, or we would meet people who just weren't recovering," said Beaudoin, a practicing emergency room physician and associate professor and interim chair of Brown's Department of Epidemiology.
The initiative will also address disability issues, Beaudoin said, pointing to recent data from the U.S. Bureau of Labor Statistics that estimated an additional 1.2 million people filed for disability in 2021 compared to 2020.
"We don't know all of the reasons for that, but one could speculate that long COVID is playing a role," she said.
Under the Americans with Disabilities Act, long COVID can be considered a disability if it leads to physical or mental impairment and disrupts a person's ability to function. But there is no uniform diagnosis of long COVID and no diagnostic test.
"Even CDC and the World Health Organization conflict in their definitions of long COVID," Beaudoin said.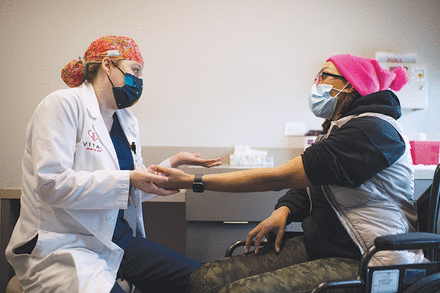 Some welcome news came in July when CDC announced the approval of a specific ICD-10 code — U09.9 — that established a link with long COVID and can be used to indicate a diagnosis for medical treatment and billing.
Still, disability advocates say the challenges of diagnosing long COVID as a disability, coupled with the medical community's lack of understanding about the condition, could create a perfect storm for the nation's disability system.
"This is a really, really big problem that's just going to grow and grow as time goes on," said disability attorney Andrew Wylam, president and founder of Pandemic Patients, a nonprofit that provides free assistance to people suffering from COVID-19-related illness.
"The support these people are going to need is going to be enormous, and our disability system in this country is just not prepared for the influx of people who are going to be relying on those services," Wylam told The Nation's Health. "Many people aren't sure how to go through the appeals process. Or they are out of work and are trying to apply for Social Security disability insurance and aren't able to get it. Or it takes such an enormous length of time to get it that they either give up halfway through the process or they just have to find other ways to make ends meet."
Back in Houston, Fisher continues to work on regaining her ability to walk. She considers herself one of the lucky ones to have been able to get disability insurance without a struggle.
"In some ways I've been fortunate in that it was quick, but overall there has been nothing that I haven't had to fight for," Fisher told The Nation's Health. "It takes work. Being a patient is a full-time job. Being an advocate is your overtime."
For more information on long COVID, visit bit.ly/cdclongcovid.
Long COVID associated with range of health problems
Anyone who has had COVID-19 can experience new or ongoing health problems after their illness, even if their case was mild or asymptomatic. According to CDC, common symptoms of long COVID include:
Difficulty breathing or shortness of breath

Tiredness or fatigue

Post-exertional malaise

Difficulty thinking or concentrating

Chest or stomach pain

Fast-beating or pounding heart

Joint or muscle pain

Pins-and-needles feeling

Dizziness on standing

Changes in menstrual cycles

Change in smell or taste

Cough

Headache

Diarrhea

Fever or rash

Mood changes

Sleep problems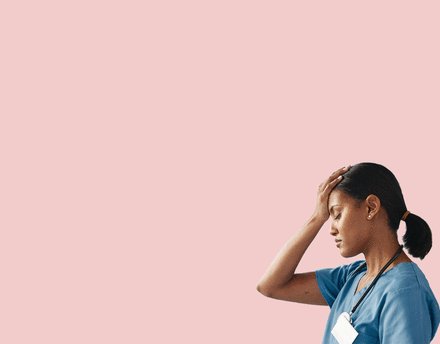 Copyright The Nation's Health, American Public Health Association