Summer's here, which means it's officially time to kick back, turn on the do-not-disturb and take some time to slow down. If you're looking to get lost in some good books while on break, check out our public health-themed Summer Reads picks.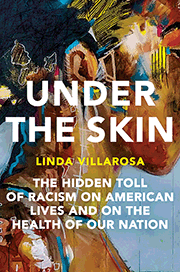 Under the Skin: The Toll of Racism on American Lives and on the Health of Our Nation
Linda Villarosa, MA
Villarosa, an award-winning writer and contributor to The New York Times' 1619 Project, addresses systemic racism and the toll it takes on the health and well-being of Black Americans. She explores biases in the U.S. health care system and the physical and mental health harms that Black people suffer as a result of living in a racist society. Sharing both science and personal stories, the book serves as a call for reform.
2022, Doubleday, 288 pages
Somewhere We Are Human: Authentic Voices on Migration, Survival and New Beginnings
Edited by Reyna Grande & Sonia Guiñansaca
Created by undocumented or formerly undocumented migrants, this collection shares what it's like to live undocumented in the U.S. today. Touching on themes of race, class, gender, nationality, sexuality and politics, the contributors share personal details on their lives before and after migration, the reasons they came and the challenges of restarting their lives in another country.
2022, HarperVia, 303 pages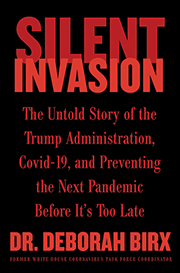 Silent Invasion: The Untold Story of the Trump Administration, COVID-19 and Preventing the Next Pandemic Before It's Too Late
Deborah Birx, MD
As White House coronavirus response coordinator in the Trump administration, Birx took flak for not pushing back more publicly and loudly against the president during the COVID-19 pandemic. In this public health tell-all, Birx shares an insider look at the people and politics that stood in the way of controlling the pandemic at the government's highest level and offers lessons learned for other public health workers faced with challenging leadership during future crises.
2022, Harper, 528 pages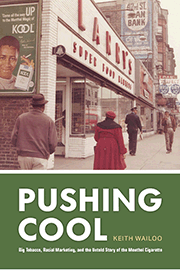 Pushing Cool: Big Tobacco, Racial Marketing and the Untold Story of the Menthol Cigarette
Keith Wailoo, PhD
Wailoo, a historian and winner of the 2021 Dan David Prize, recounts how the tobacco industry marketed menthol cigarettes toward Black Americans. As the U.S. Food and Drug Administration works to ban menthol flavorings, the book shows how an unscrupulous industry fueled addiction among Black Americans that communities are still struggling to overcome.
2021, University of Chicago Press, 392 pages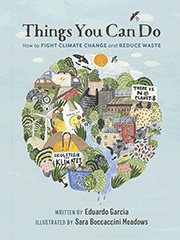 Things You Can Do: How to Fight Climate Change and Reduce Waste
Written by Eduardo Garcia, illustrated by Sara Boccaccini Meadows
Based on articles that Garcia, an award-winning climate journalist, wrote for The New York Times, this illustrated volume explains how people can reduce the carbon emissions they emit every day. Garcia offers tips such as how to reduce plastic waste, recycle efficiently, adopt zero-waste practices and hack a toilet to save water. The approaches are grounded in studies, statistics and interviews with environmental experts. More than 350 illustrations amplify the book's message.
2022, Ten Speed Press, 256 pages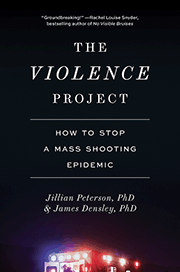 The Violence Project: How to Stop a Mass Shooting Epidemic
Jillian Peterson, PhD, and James Densely, PhD
As mass shootings continue across the nation, experts are working to prevent the tragedies. Peterson and Densely created the Violence Project, cataloging common traits and risk factors among the perpetrators of mass shootings. They share what they have learned and offer evidence-based approaches to ending mass shootings and reducing street violence through commonsense policies.
September 2021, Abrams Books, 240 pages
What Climate Justice Means & Why We Should Care
Elizabeth Cripps, PhD
Exploring climate justice and the environment from a philosophical vantage point, Cripps examines solutions to the climate crisis and its disproportionate impact on vulnerable populations and makes a case that climate activism is a moral duty.
April 2022, Bloomsbury Continuum, 224 pages
Bodies on the Line: At the Front Lines of the Fight to Protect Abortion in America
Lauren Rankin
Rankin, a speaker and activist who volunteers at a New Jersey abortion clinic, details the work of clinic escorts — the people who stand up to abuse and violence to help patients safely reach clinic doors. Published just months before the U.S. Supreme Court decision overturning Roe v. Wade, the book also details the threats to safe and legal abortion access and the power of people to stand up and fight back.
2022, Counterpoint, 304 pages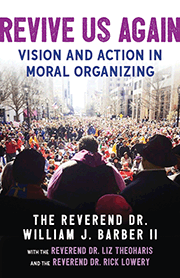 Revive Us Again: Vision and Action in Moral Organizing
The Rev. Dr. William Barber II, with the Revs. Dick Lowery and Liz Theoharis
The Rev. Dr. William Barber II, MDiv, a dedicated advocate for the poor, has collected his most impactful sermons on racial justice, voting rights, women's rights, racism, health equity and more. Read the book and make plans to watch his keynote address during APHA's 2022 Annual Meeting and Expo.
2018, Beacon Press, 248 pages
Copyright The Nation's Health, American Public Health Association