In November, researchers released a startling finding: In pregnant women, a study found that developing babies are being exposed to toxic chemicals from consumer products even before they take their first breaths. The finding is yet another confirmation that U.S. chemical safety laws are failing to safeguard health.
Such studies are a call to action that more advocates from across more disciplines are beginning to answer, especially as the momentum to overhaul the nation's federal chemical safety law — the 33-year-old Toxic Substances Control Act — makes it all the way to the top. In September, the U.S. Environmental Protection Agency released a set of six principles to reform the federal chemical law and substantially strengthen EPA's authority to protect public health, set safety standards and improve public access to health and safety data. In November, speaking before the opening session of APHA's 137th Annual Meeting, EPA Administrator Lisa Jackson said reforming chemical management in the United States is one of her top priorities, noting that American children are getting a steady infusion of chemicals even before they begin eating solid foods.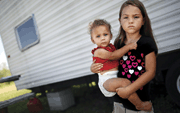 "Understandably, the public is turning to government for assurance that chemicals that are ubiquitous in our economy, our environment and our bodies have been assessed using the best available science and that unacceptable risks have been eliminated," Jackson said during a Dec. 2 hearing before the Senate Committee on Environment and Public Works. "But under existing law, we cannot give that assurance."
Only five chemicals have become subject to regulation under the Toxic Substances Control Act since its adoption in 1976, and EPA has only been able to require testing on about 200 of the more than 80,000 chemicals now used in the United States. Currently, the law places the burden of collecting safety data on EPA rather than on manufacturers, and does not require manufacturers to conduct toxicity tests on the roughly 700 new chemicals introduced into the market every year. Such weak legal requirements, experts say, have left a cavernous data and knowledge gap regarding the true health risks of most chemicals. In fact, in February 2009, the U.S. Government Accountability Office added EPA's toxic chemical safety framework to its list of high-risk areas "warranting attention by Congress and the executive branch."
Among EPA's priorities for updating the Toxic Substances Control Act are giving EPA clear authority to set safety standards, authority to take action when chemicals fail to meet such standards, and requiring manufacturers to provide data showing that new and existing chemicals do not endanger public health or the environment.
"There's no doubt that chemicals affect the health of Americans, and we should be worried that our government isn't on the job," said Daryl Ditz, PhD, a senior policy advisor with the Center for International Environmental Law, who has testified before Congress on the issue.
The science tying chemical exposures to health risks and conditions continues to mount, sometimes leading to front-page news and swift changes in consumer demands. A recent example was bisphenol A, a chemical commonly found in plastic food and drink containers and baby bottles. After researchers tied the chemical to diabetes and cardiovascular disease risk, stores began dumping products that contained the chemical and soon after, some local policy-makers, including the Minnesota legislature, passed outright bans on bisphenol A.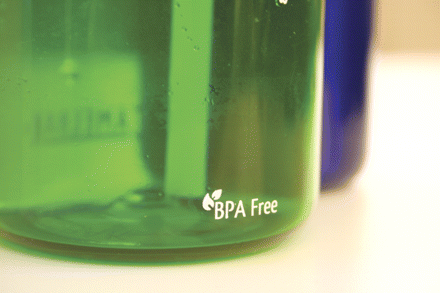 Already, a handful of states, from Maine to Minnesota to California, have passed significant chemical reform measures, resulting in a growing patchwork of state and local rules that Ditz noted might be a driver behind the chemical industry's new willingness to join the reform discussion. Another reason, he said, may be the European Union's new chemical regulations that went into effect in 2007 and which put the burden of gathering chemical health and safety data on manufacturers. With a reformed EU system up and running, "it gets harder and harder for (the chemical industry) to defend a second-rate U.S. regulatory system," Ditz said.
Ditz's organization is one of many among the ranks of the Safer Chemicals, Healthy Families coalition, which formally came together in 2009 to push for reform of the Toxic Substances Control Act. According to the coalition, effective reform should hold industry responsible for chemical safety, use the best science to protect all people, including children, pregnant women and workers, and should take immediate action on the "worst of the worst" chemicals — those known to persist in the environment, bioaccumulate in the food chain and in humans, and those that pose serious risks due to toxicity.
Maureen Swanson, coordinator of the Healthy Children Project at the Learning Disabilities Association of America, is hoping such policy changes will bring about the same long-term child health changes as policies governing lead-free gasoline and paint. Swanson said her association, a founding member of Safer Chemicals, Healthy Families, hopes for federal reforms that explicitly require chemicals be tested for neurodevelopmental and prenatal effects, noting that it can cost twice as much to educate a child with a learning disability than a child without, not to mention the emotional and financial cost to the family.
"What's new about the science is the understanding that there can be health effects at very, very low doses," Swanson told The Nation's Health. "Scientists are finding that there are critical windows of development when even tiny exposures can make a difference. Now, we have an opportunity with reform of the (Toxic Substances Control Act) to be responsive to those findings."
Andy Igrejas, national campaign director at Safer Chemicals, Healthy Families, said that considering federal movement on chemical reform, broad public support and more willingness on the part of industry, he expects Congress to act fairly soon, hopefully within the next year.
"The law itself has been the problem, and there's a lot of agreement on that," Igrejas said. "You can't ask people to carry around a toxicology textbook when they do their shopping…The solutions for this involve major changes at the levels of government and industry."
CDC, ATSDR launch chemical conversation
Beyond reform at EPA, the nation's top public health agencies are also entrenched in strengthening public health safeguards against chemical exposures.
Kicked off in June 2009 by the Agency for Toxic Substances and Disease Registry and the Centers for Disease Control and Prevention's National Center for Environmental Health, the National Conversation on Public Health and Chemical Exposures is an 18-month effort to create an action agenda to manage chemicals in a safe and healthy way. With wider recognition of the disparate chemical exposures faced by vulnerable populations, stronger scientific evidence and advancements in technology, agency staff felt it was "time to engage a larger group of stakeholders," according to Julie Fishman, MPH, associate director for program development at NCEH and ATSDR.
More than 400 people from across public and private sectors, including representatives from APHA, attended the conversation's June launch, which resulted in the formation of workgroups focusing on issues such as policy and practice, preparedness, environmental justice and surveillance. Fishman said she's hoping for an agenda that enables all sectors to pitch in, noting that it will be used to map out changes at both ATSDR and NCEH. And unlike the push to reform the Toxic Substances Control Act, the conversation is hoping for new ideas that don't necessarily depend on action from Congress.
"It feels like we're entering another environmental movement and I think public health practitioners have something to say about it," Fishman told The Nation's Health. "We're in an environmental moment right now with tremendous opportunity and this is one way for folks to weigh in on these issues even if it isn't their day-to-day job."
To get involved in the National Conversation on Public Health and Chemical Exposures, which is also seeking public input, visit www.atsdr.cdc.gov/nationalconversation. For more on reforming the Toxic Substances Control Act, visit www.epa.gov.
Copyright The Nation's Health, American Public Health Association