While Colorado Department of Corrections Executive Director Rick Raemisch takes pride in his job, it was the way it became available that reminds him of the need for prison reform.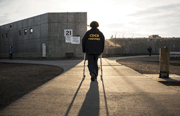 In March 2013, his predecessor, Tom Clements, was killed by a man who was released from prison after spending years as a prisoner in solitary confinement. While Colorado was working toward change, Clements' death was a wake-up call not only on what isolation can do to the mental health of inmates, but how much more needs to be done across U.S. prisons and jails to address the health needs of inmates before they reenter society.
While it would have been easy, politically, to favor the use of solitary confinement after Clements' death, Raemisch said he had the support of the governor and legislature to continue reforms on the use of restrictive housing.
"He believed in reforming…the use of segregation and that changes could be made," Raemisch said of Clements.
In the past year — or since coming to prison or jail — nearly 20 percent of U.S. prisoners and 18 percent of jail inmates have been in some form of restrictive housing, such as solitary confinement or disciplinary segregation, according to the Bureau of Justice Statistics' "Use of Restrictive Housing in U.S. Prisons and Jails, 2011-12" report released in October. Additionally, from 2011 to 2012, nearly 30 percent of prisoners and 22 percent of jail inmates who had "serious psychological distress" were placed in some form of restrictive housing.
States such as Colorado, California and New York have tackled prison reform in recent years and the issue has new legs, thanks to President Barack Obama. In January, Obama announced he was adopting recommendations from the U.S. Department of Justice, which includes ending solitary confinement for juveniles in the federal prison system and increasing mental health treatment options for inmates.
"Research suggests that solitary confinement has the potential to lead to devastating, lasting psychological consequences," Obama said in a Jan. 25 op-ed in The Washington Post. "It has been linked to depression, alienation, withdrawal, a reduced ability to interact with others and the potential for violent behavior. Some studies indicate that it can worsen existing mental illnesses and even trigger new ones. Prisoners in solitary are more likely to commit suicide, especially juveniles and people with mental illnesses."
Obama also requested $24 million in his fiscal year 2017 budget proposal to expand "secure mental health units" for prisoners with serious behavioral health issues and to provide more psychologists who are trained to provide mental health care for prisoners in need of restrictive housing, according to a White House fact sheet.
While Obama's actions are a step in the right direction, Brad Brockmann, JD, MDiv, executive director of the Center for Prisoner Health and Human Rights, said solitary confinement should ultimately be eliminated across the board, starting now for inmates with serious mental illness. A proven alternative is to place inmates with serious mental illness into residential treatment units where their underlying problems can be addressed. Otherwise, officials are only dealing with the behavioral symptoms, said Brockmann of the center, which is based out of the Miriam Hospital and Brown University's School of Public Health in Providence, Rhode Island.
"In general, 15 percent of the prison population and 20 percent of jail inmates have a serious mental illness," Brockmann told The Nation's Health. "Because they often have difficulty understanding and following orders and rules, inmates with (serious mental illness) are overrepresented in solitary confinement, where their conditions only deteriorate."
Brockmann's suggestion of a treatment unit is a reality in Colorado, where two of the state's 20 prison facilities are residential treatment facilities without restrictive housing policies. One of those units, which houses about 250 inmates, saw a 93 percent reduction in the use of restraints against prisoners and a 46 percent decline in offenders who assaulted prison staff.
Overall, in a Colorado prison population of about 20,000 inmates, about 1,500 were in restrictive housing in 2011 — about 7 percent of the prison population. Thanks to Colorado's prison reforms, that number shrank to less than 1 percent of the prison population. Even further, no prisoner has been released directly from restrictive housing into society since March 2014, Raemisch said.
Raemisch got insights into the experience in January 2014 when he volunteered to spend 20 hours in solitary confinement in a Colorado prison, which he said pales in comparison to the weeks, months and years prisoners have spent in such quarters.
"You can't take people who have been in segregation for any period of time and put them back in general population and have a good day," Raemisch told The Nation's Health. "There has to be a socialization process. We have step-down programs where they're out of their cells four hours a day to see how they react and interact with other inmates. Once clinicians are comfortable with that, they go to programs to help manage their anger. The goal is to get them into general population."
Holistic health of US prisoners on agenda
While mental health is an important part of the prison reform puzzle, physical health is also paramount. To tackle prisoner health, Brockmann said what is needed are systems with strong bridges to post-release care, optimally where health providers inside a correctional facility are the same ones a prisoner sees when she or he reenters society.
Brockmann cited Project Bridge in Rhode Island, which is run out of the Miriam Hospital and focuses on inmates with HIV. Social workers with connections to HIV care providers in the community work inside the correctional system in Rhode Island to identify inmates with HIV and link them to trusted providers following release.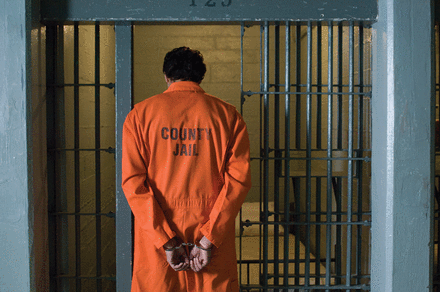 In addition, effective and quality case management services are essential, he said.
"A returning prisoner faces a wide spectrum of competing reentry and survival needs that often trump one's health needs," Brockmann told The Nation's Health. "You need housing. You need to find a job. You need to meet with your probation officer. The chances of fall-off in follow-up care are astronomical, which hurts reentry success and poses a public health risk.
"We know for instance that the rates of HIV infection in the nation's prisons and jails (are) five times that of the rest of the country. The rates are higher for hepatitis C — about 10 times higher. Continuity of care is absolutely critical."
Public health should be involved in prison reform not just from a health care perspective, but also from a policy one, said Marc Morjé Howard, PhD, JD, MA, director of Georgetown University's Prisons and Justice Initiative. Howard said the public health community needs to actively talk to their elected officials about solitary confinement and prison conditions in general, as 95 percent of people incarcerated will at one point be released.
"The research is very clear on solitary confinement," Howard told The Nation's Health. "The public health community has to bring home how damaging it is for people to be held in these conditions when they are all by themselves, when they have mental health problems to begin with that are untreated. When they return to general population directly from solitary, the consequences can be sad and scary."
Following Clements' death, Raemisch said he knows those consequences firsthand. But he said there has been criticism for his department's reform methods, including the belief that inmates are being treated too well and that isolation is appropriate given the severity of their crimes.
"The fact of the matter is, people are sent to prison as punishment, not for punishment," Raemisch said. "I never try to change the way a victim or a family of a victim thinks about an inmate that has done something to them.
"I don't even pretend to understand what someone feels when something horrific has happened to them or their family members. But what I do try to explain is I don't want any more victims. When I say no more victims, I mean my staff also. That's why we're doing the things we're doing. I'm convinced our reforms are making what we do safer. Our mission is to send them back better than when they came in."
For more information on the DOJ recommendations on solitary confinement and mental health and Obama's actions, visit www.whitehouse.gov.
Copyright The Nation's Health, American Public Health Association