Louisiana's uninsured rate has moved steadily downward ever since the Affordable Care Act's first enrollment period, dropping from more than 16 percent in 2013 to nearly 10 percent in 2016. One of the engines behind those gains is a statewide navigator project that recently had its funding abruptly cut by 72 percent.
"It was a total surprise," said Brian Burton, director of the Southwest Louisiana Area Health Education Center, which runs the statewide education and enrollment effort. "Now, we'll have huge pockets in the state that will no longer have access to in-person enrollment assistance."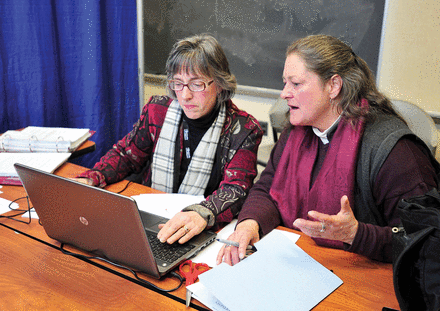 Every year since 2013, the health education center has received federal funding to market ACA enrollment and help Louisianans find affordable health coverage. The efforts have helped Louisiana achieve one of the steepest declines in uninsurance since ACA implementation.
This year, Burton said all indicators from federal officials led him to believe the center's navigator funds would remain level. Instead, he received a letter from the U.S. Department of Health and Human Services in September suddenly cutting funds by 72 percent. Louisiana's other federally funded navigator group, Family Road of Greater Baton Rouge, was hit with a 98 percent funding cut. The cut meant Burton was forced to lay off 11 of 16 navigators; shut down the Louisiana Healthy Self Campaign, a year-round, navigator-led effort to help people access primary and preventive care; and eliminate the state's Out 2 Enroll initiative to reach the LGBT community.
The obvious impact, Burton said, is that Louisiana will not have enough trained navigators to meet demand. But Burton is also worried about the state's overall health insurance risk pool. With such limited resources, Burton and partners will have to direct all their efforts toward reaching those most in need of coverage, while cutting back considerably on outreach to Louisiana's young, healthy populations.
"We've been working hard to bring those young people into the risk pool," he said. "But now we've lost that."
Louisiana is not alone. In August, the Centers for Medicare and Medicaid Services cut funds for federal navigator grants from more than $62.5 million to about $36 million. The funding goes to support enrollment efforts in states that depend on the federal marketplace. And research shows that such assistance is needed. A 2016 survey of marketplace assistors conducted by the Kaiser Family Foundation found that assistor programs helped 5.3 million people during the ACA's third open enrollment period in 2015-2016, with uninsured people accounting for a majority of them. Early research from Enroll America found that consumers were twice as likely to successfully enroll with in-person assistance than on their own.
On top of the navigator cut, HHS also cut its ACA marketing budget by 90 percent to $10 million, despite evidence that advertising works. A study published in March in Health Affairs found that counties exposed to higher volumes of local insurance ads during the ACA's first open enrollment period also experienced larger declines in uninsurance rates. Beyond funding cuts, this year's open enrollment period — Nov. 1-Dec. 15 — is shortened by more than a month. And in September, HHS announced that HealthCare.gov will be shut down for maintenance for 12 hours on every Sunday of the open enrollment period except one.
"We've certainly referred to it as sabotage," Elizabeth Hagan, associate director of coverage initiatives at Families USA, told The Nation's Health. "There's still a great need for navigators, especially during this enrollment period when there are so many questions about whether the law will continue to exist. There's so much potential for misinformation and that's where navigators really play an important role."
Kelly Allen, lead navigator with the West Virginia Healthy Start Navigator Project, is "definitely worried" about ACA misinformation leading residents to miss out on getting coverage. She noted that after Dec. 15, enrollment in the marketplace is limited to those who qualify for a "special enrollment period." In other words, Nov. 1-Dec. 15 will be the only opportunity for many West Virginians to get covered.
"I'm worried about losing ground," Allen told The Nation's Health in September. "Right now, the people calling us about enrollment seem to be people who are sick or managing chronic conditions. Calls are falling off for people who are healthier — they don't have confidence that the system will stay in place."
Allen's project, which serves 29 mostly rural counties in northern West Virginia, has been a federal navigator grantee since 2013. In the last year alone, she said, the project helped about 2,000 residents with in-person assistance, fielded about 5,000 calls and connected with about 8,000 residents during outreach events. Fortunately, it was spared during the recent funding cuts, receiving its expected funding amount of $300,000.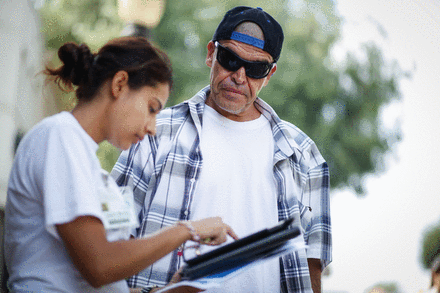 But to fill in for the deep federal cuts to ACA advertising, Allen said part of the project's budget will go toward billboard and radio ads — something it had not had to do before.
"The Medicaid expansion, and the ACA overall, have been a lifeline for West Virginia," she said. "It's made a huge difference in keeping rural hospitals open and giving people access to preventive and regular care, so they don't have to depend on the emergency room."
In Wisconsin, the state's largest navigator agency, Covering Wisconsin, received a surprise funding cut of more than 42 percent, or a loss of more than $422,000. Donna Friedsam, MPH, director of the nonprofit, said she had hoped the organization's funding would be safe, as staff had exceeded marketplace and Medicaid goals specified in its grant proposal. Instead, "we were stunned by the cuts," she said. As a result, Covering Wisconsin had to eliminate its subcontracts with partner agencies, many of which served rural areas.
Friedsam is working with statewide partners to try to make up for the loss, but doing so with such little notice is difficult.
"I strongly believe that access to coverage is critical not just in accessing care — I believe it's a fundamental part of health equity," she said. "This is a critical public health issue."
Daniel Bouton, MBA, director of community health services at Community Council of Greater Dallas, which provides navigator services to 19 Texas counties, reported a surprise cut of nearly 14 percent in federal funds. Bouton said the cut came without explanation — only that funds were being cut based on performance. However, Bouton said HHS never explained exactly which metrics officials were using to assess performance. For example, he said, an assessment based only on enrollment in marketplace plans — and omitting sign-ups for Medicaid and the Children's Health Insurance Program — would be "troubling and inaccurate."
In 2016 alone, Bouton and his colleagues helped enroll about 1,700 people in a marketplace plan and 2,100 in Medicaid and CHIP. Outside of open enrollment, the Dallas-based navigators help local families year-round in accessing Medicaid, CHIP and food assistance. For example, Bouton said navigators helped Hurricane Harvey evacuees apply for the Supplemental Nutrition Assistance Program.
Because of the federal funding cut, Bouton said the community council will have to cut back on marketing and outreach. As of mid-September, he said community partners were discussing ways to help fill that gap.
"Our goal is to preserve our navigators because they really are on the front lines," he told The Nation's Health.
Local public health officials are also worried about the impact of cuts to federal enrollment funds. At Colorado's Tri-County Health Department, which serves more than 1.5 million residents, Executive Director John Douglas Jr., MD, said ACA navigators are still very much needed, as people's insurance options and eligibility for assistance frequently shift. He cited a 2017 report from the Colorado Health Institute that found 1 in 7 uninsured Coloradans say they do not know how to access insurance — a rate that has remained stable since 2015.
Douglas said he is worried that weakened enrollment activities could lead to more uninsured residents turning toward public health for clinical needs. He said his agency has maintained capacity for services such as immunizations and family planning, but cut other services — such as cancer and heart disease screening — specifically because the ACA was meeting those demands.
"It's a huge concern — it's one of the few things that keeps me awake at night," Douglas said.
In Tulsa, Oklahoma, public health workers have been at the center of ACA sign-up events, first convening a variety of community partners in 2013 to help residents learn about and navigate the new marketplace. That first year, according to Kaitlin Snider, MPH, director of marketing and communications at the Tulsa Health Department, enrollment events had lines of hundreds of people wrapped around the building.
"We had people come who had never had insurance before and who desperately wanted it," said Bruce Dart, PhD, executive director of the Tulsa Health Department.
This year, Dart said, the agency will continue to help residents during ACA open enrollment, but uncertainty around the ACA's future makes it challenging.
"We want to be honest, we want people to trust us," Dart told The Nation's Health. "But it's not a great environment for encouraging people to sign up. It's hard to be totally honest about the future of what they're enrolling in."
Despite the difficulties, however, Dart said open enrollment is still an opportunity to improve people's health.
"The process has been very heartwarming and very upsetting at the same time because you see people who are so desperate (because Oklahoma did not expand Medicaid) and you lack the capacity to help everyone and that's really hard," he said. "But it makes you try even harder."
Andy Slavitt, MBA, former acting administrator of the Centers for Medicare and Medicaid Services, told The Nation's Health that many Americans can still find marketplace coverage for less than $100 a month in premiums. For public health workers who want to help during this year's open enrollment, he said: "Get that message out repeatedly."
For more on this year's ACA enrollment, visit www.familiesusa.org.
Copyright The Nation's Health, American Public Health Association