Today, the 10 Essential Public Health Services framework — which describes the public health activities that all communities should undertake — is a ubiquitous part of public health practice. But at the time of the list's launch 25 years ago, it was transformative.
"Being a young person in public health at the time, it was like a breath of fresh air," said APHA member Kaye Bender, PhD, RN, president and CEO of the Public Health Accreditation Board. "To have a framework for our practice — it gave context around both the art and science of public health, and that was huge for those working in the field at the time."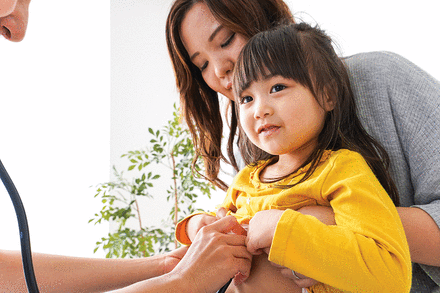 In 1994, the Centers for Disease Control and Prevention led a federal working group — spurred in part to differentiate public health from health care during the health reform debates of the early 1990s — to develop a consensus on the field's essential services. Since then, the resulting 10 Essential Public Health Services have become the go-to framework for defining and understanding the role and work of public health. The framework is used across the field, from public health education and accreditation to public health policy, law and funding. In fact, other nations use it to help build and strengthen their own public health systems as well.
Now, work is underway to make sure the framework is ready to usher public health into the future. The Futures Initiative, a partnership between PHAB's Public Health National Center for Innovations and the de Beaumont Foundation, launched in June. The initiative is engaging the public health community in reviewing and revising the essentials framework to ensure it reflects how the field has evolved in 25 years and is ready for the challenges to come.
"It's recognition that anything this important in public health practice should be revisited, reviewed and updated so that it's as reflective of contemporary public health as it can be," Bender told The Nation's Health. "It's also an opportunity to say 'job well done' and give kudos to the people who had the foresight and took up the opportunity to define public health 25 years ago."
The 10 essential services — categorized by the three core functions of assessment, policy development and assurance, as identified in the 1988 Institute of Medicine report, "The Future of Public Health" — are monitor health; diagnose and investigate; inform, educate and empower; mobilize community partnerships; develop policies; enforce laws; link to and provide care; assure a competent workforce; evaluate; and research.
Over the years, the essentials framework has served as the foundation of other public health improvement initiatives, including the National Public Health Performance Standards Program, which was initially created to translate the essentials framework into practice.
"It's become the framework upon which everything else now rests," said APHA member Katie Sellers, DrPH, CPH, vice president for impact at de Beaumont. "So revising it is a really big deal in the sense that whatever gets changed will have ripple effects for years to come."
In August, de Beaumont and PHNCI released "Defining Public Health Practice: 25 Years of the 10 Essential Public Health Services," an environmental scan on the framework's use and reach that highlights just how embedded it has become in public health practice, research and academia. For example, laws in more than a dozen states specifically reference the 10 essentials; local health districts use it to define their roles and drive quality improvement efforts; and the Council on Education for Public Health, which accredits public health schools and programs, lists the essentials as a required topic.
At PHAB, which had accredited nearly 300 health departments nationwide as of November, the essentials framework is central to its standards and measures. Similarly, at the National Association of County and City Health Officials, the essentials served as a foundation in developing its operational definition of a functional local health department.
"At the time it was released, (the essential framework) was huge," said APHA member Carol Moehrle, RN, who helped lead the NACCHO effort and serves as district director of Public Health–Idaho North Central District in Lewiston, Idaho. "It gave us a new voice to explain to the public the multitude of roles that public health plays in every community."
In Idaho, Moehrle said local health departments have been using the essentials framework in their strategic planning for decades. At the same time, she said such planning is increasingly focused on social determinants of health, which are not explicitly referenced in the current essential services.
"It's a new landscape we're in now," Moehrle told The Nation's Health. "And the complex challenges we're facing should be reflected in our guiding framework."
The framework's central role in public health makes it all the more important to ensure that it aligns with current needs and priorities, Sellers said, noting how much the field had changed in the last two decades, from advances in data collection to its growing role in disaster preparedness to cross-sector work to advance health equity.
"It seems like we're moving into territory that we couldn't have even conceived of 25 years ago," said APHA member Jessica Solomon Fisher, MCP, chief innovations officer at PHNCI. "So it made sense on the 25-year anniversary to take a look and ask if this is still on point."
Guided by a task force of representatives from state, local, national and federal public health agencies and organizations — including APHA Executive Director Georges Benjamin, MD — the Futures Initiative leaders have been busy meeting with and gathering input from the public health community. In all, Fisher said, the initiative received more than 600 responses to its online survey, gathered more than 700 responses during 20 live polling events, held four virtual town halls — including one for CDC — and hosted one in-person town hall at APHA's 2019 Annual Meeting and Expo in Philadelphia in November.
"We wanted to make sure we were doing this with the field, not to the field," she told The Nation's Health. "We've received a great response from a large cross-section of the field, both governmental and nongovernmental. Everybody really wants to weigh in, from students to those who were around when it first came out 25 years ago."
While the collected feedback is still being reviewed, Bender said one common theme is that the revision should reflect the growing role of health equity from an "emerging part of practice to a cornerstone of public health." Sellers also noted that the process has helped highlight significant variations in public health needs. For example, she said linking to and providing care is often a critical public health service in many rural areas dealing with health provider shortages, while need for such services may have waned in more populous communities.
"That's why it was so important that this process to be driven by a wide representation of the field," Sellers said.
Fisher said the task force is expected to release a revised version of the essentials framework for public input by early spring. A final version is expected in June.
"We hope the revised framework will excite incoming public health practitioners and reflect the dynamic field that is today's public health," Fisher said.
For more information, visit www.phnci.org. To sign up for news on the Futures Initiative, visit www.debeaumont.org/essential-services-news/.
10 Essential Public Health Services
Released in 1994, the 10 Essential Public Health Services have become the go-to framework for defining and understanding the role and work of public health. The framework describes the public health activities that all communities should undertake, specifying that they:
monitor health status to identify and solve community health problems;

diagnose and investigate health problems and health hazards in the community;

inform, educate and empower people about health issues;

mobilize community partnerships and action to identify and solve health problems;

develop policies and plans that support individual and community health efforts;

enforce laws and regulations that protect health and ensure safety;

link people to needed personal health services and assure the provision of health care when otherwise unavailable;

assure a competent public and personal health care workforce;

evaluate effectiveness, accessibility and quality of personal and population-based health services; and

conduct research for new insights and innovative solutions to health problems.
Copyright The Nation's Health, American Public Health Association