Doctors unaware of gun protection law
While Maryland has a law in place that clinicians can use to protect people from gun violence, most doctors are unaware of it, according to a new study.
Published in December in JAMA Network Open, the study found over 70% of physicians in Maryland who participated in a survey said they were not familiar with the state's extreme risk protection order law. The Maryland law authorizes health care providers to initiate civil proceedings that could restrict a person behaving dangerously from possessing or purchasing guns. The law, passed in 2018, was the first in the U.S. to authorize physicians to initiate an extreme risk protection order.
After study researchers provided the study participants with a brief description of the state law, over 90% said they have encountered patients that they might consider as qualifying for an order and around 60% said they would be likely to file one. However, the study also found that physicians were concerned about the time they would need to commit to request such an order, such as court attendance.
"The low number of clinicians filing ERPO petitions in Maryland is concerning given that physicians in our sample reported treating patients who meet ERPO criteria and that most would likely use the law when encountering such a patient," the study said.
Poverty associated with youth suicides
U.S. counties with higher concentrations of poverty have higher rates of youth suicide, according to a new study.
Published in January in JAMA Pediatrics, the study found a correlation between counties with higher poverty concentration and rates of suicide by youths ages 5 to 19. Study researchers organized the nearly 21,000 youth suicides from 2007 to 2016 into five levels of poverty at the county level. They found that higher concentrations of poverty were associated with higher rates of suicide.
"The results were consistent in a step-wise fashion," Lois Lee, MD, MPH, study author, said in a news release. "As poverty increased, so did the rate of suicide."
The researchers also found that youth in the counties with highest poverty concentration were more likely to die by suicide from a firearm than other methods such as poisoning or suffocation. Firearm suicide attempts are the most lethal.
The study authors said that the disparity in suicide rates could be due to a number of environmental factors, including long-term exposure to toxic levels of stress, increased exposure to adverse childhood experiences and reduced access to quality schools, sustainable jobs, health care and mental health care.
Violence linked to climate change
A growing scarcity of environmental resources is worsening global violence against women, a new report finds.
The report "Gender-Based Violence and Environment Linkages: the Violence of Inequality," released in January by the International Union for Conservation of Nature, found that resource scarcity caused by climate change is fueling more instances of gender-based violence.
The report draws from over 1,000 case studies where violence against women was linked to environmental factors.
For example, in Kenya, where climate change is worsening environmental conditions, women have to travel farther to find water and firewood, making them more vulnerable to sexual assault, and in some parts of Southern and Eastern. Africa, where food has become scarcer, women are forced by fishermen to engage in sex to gain fish.
The report shared policies and strategies to reduce instances of gender-based violence, including enforcing rights-based, gender-responsive international policies, conducting safety audits and improving research and data sharing to inform policymaking.
2019 second hottest year ever recorded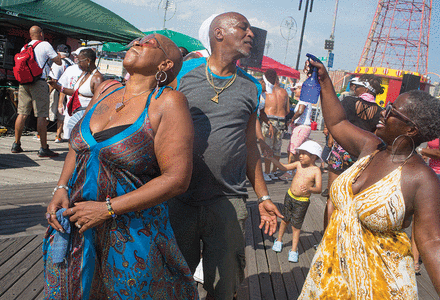 The past five years have been the hottest on record worldwide, with 2019 being the second hottest overall since 1880, according to new data.
NASA and the National Oceanic and Atmospheric Administration released data from scientists from NOAA's National Centers for Environmental information on Jan. 15. According to the data, nine of the 10 warmest years on record have all occurred since 2005. Last year was only slightly cooler — just 0.07 degrees — than the hottest year on record, 2016. In 2019, the average global temperature was 1.71 degrees above the 20th-century average.
The data reported that 2019 had the highest recorded level of ocean heat content — which refers to heat stored in upper-levels of the ocean that contributes to rising sea levels. The report also highlighted a continued decline in polar sea ice coverage, a near-record warm December and near-record high sea temperature.
Gun owners not storing guns safely
Gun owners are failing to properly lock firearms, even with children in the home, according to a new study.
Published in February in Preventive Medicine, the study examined surveys at firearm safety events where participants were given free firearm storage devices. Of the nearly 3,000 gun owners surveyed, 40% reported that they kept at least one gun in their home that was not safely stored and locked. Just 14% claimed that all of their guns were unlocked and loaded.
"Even in this population, which clearly had some interest in or awareness of firearm safety, there was a high prevalence of unlocked firearms," said APHA member Aisha King, MPH, the study's lead author and project coordinator at Columbia University.
Further, the researchers found that there was no significant difference in firearm safety if children lived in the home. Safely storing firearms reduces the risk of unintentional and intentionally self-inflicted injuries among children.
Long work hours linked to illnesses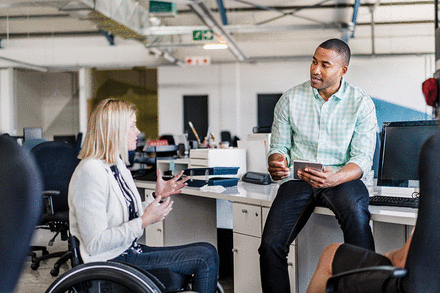 Office workers who put in extra hours are more likely to have high blood pressure than those who work regular hours, a new study said.
Published in December in Hypertension, the study found that employees over a five-year period who worked more than 35 hours per week increased their risk of high blood pressure.
Office workers who worked any amount of overtime were at least 54% more likely than those working regular hours to have masked hypertension, a type of high blood pressure that is often missed during medical visits. People working the most overtime were 70% more likely to have a masked form of hypertension.
"People should be aware that long work hours might affect their heart health, and if they're working long hours, they should ask their doctors about checking their blood pressure over time with a wearable monitor," lead study author Xavier Trudel, PhD, assistant professor at Laval University, said in a news release.
Working more than 35 hours per week was also associated with sustained high blood pressure, which is more easily diagnosed. Both forms are linked to higher risk of cardiovascular disease. People working 49 or more hours were at greatest risk of sustained hypertension.
Copyright The Nation's Health, American Public Health Association
View Preview