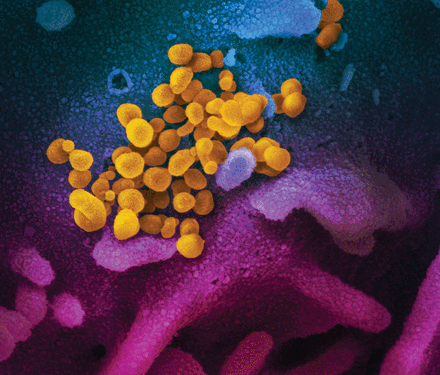 Georges Benjamin, MD, APHA's executive director, shares insights on COVID-19, the coronavirus disease that was first detected in Wuhan, China, in December 2019. As of the end of February, there were about 80,000 confirmed cases of the disease, with more expected around the world. U.S. health officials have been working to detect, prevent and contain the disease within the nation's borders.
How can public health workers and clinicians talk to the public about the risks?
The usual precautions apply. Cover your mouth when you cough or sneeze, wash your hands, clean surfaces. I get that people are nervous: This is a tricky virus because symptoms range from mild to severe, including death. It's hard to know if you have a cold, the flu or a coronavirus.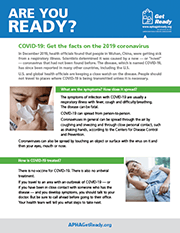 Yes, we should be concerned. But right now, most of the cases are in China, and we've isolated people in the U.S. who have come from there with symptoms. People here are more likely to get hurt by not getting a flu shot or wearing a bicycle helmet.
Health officials around the world are working to address the outbreak. What is the U.S. doing?
U.S. public health officials have been preparing for an infectious disease outbreak like this long before the first case was diagnosed. We have plans and workers in place.
The Centers for Disease Control and Prevention has identified the virus' genetic strain, which allowed them to make a diagnostic test and begin vaccine production, which can take a long time. In the meantime, we're screening travelers and quarantining and isolating people as needed.
Every day we're going to learn more and more. This is a rapidly changing situation. We're going to have to be flexible and fluid, innovative in our thinking.
Our public health system is working hard to keep people in America safe. But everyone needs to be prepared — there are things that schools, business, households and others can do to help stop infections from spreading.
What do public health workers in the U.S. need to know?
Stay informed. With an event like this, I encourage checking the CDC website when you wake up and before you go to bed to see what we know and what's changed. If you're not in the CDC Health Action Network, get on the email list for information on clinical activity, screening issues, virus locations.
Does this have the potential to overburden our public health system?
Every public health officer in this country will be involved in this outbreak, whether they have a case in their area or not. And that work will be occurring as they're dealing with their other public health demands — the folks who were dealing with the opioid epidemic last week are dealing with COVID-19 this week.
We need to be able to safeguard both the public and the public health workforce. During the SARS outbreak, a lot of people who were infected were health workers. Reports from China show that there have been at least 1,700 health care workers infected with COVID-19 there, and some have died. We have to protect the people who are working to save lives and end this outbreak.
The public health system is scrambling because the U.S. has not continued to build up the public health system the way we should. It all comes back to funding that allows for an adequate infrastructure, workforce, training, tools and resources.
Our federal emergency fund is rapidly being depleted. Congress needs to act.
For information to share, download APHA's easy-to-read COVID-19 fact sheet in both English and Spanish at www.aphagetready.org.
A version of this interview was published on Public Health Newswire.
Copyright The Nation's Health, American Public Health Association
View Preview