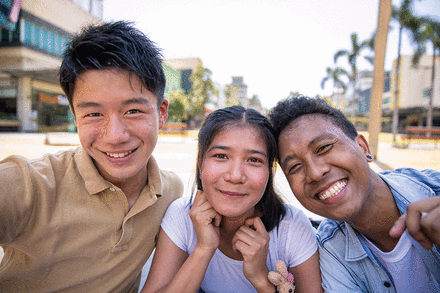 A new program is addressing the top threat to health and well-being among young people around the world — mental illness.
In May, the World Economic Forum and Orygen, a mental health research center in Australia, launched "A Global Framework for Youth Mental Health: Investing in Future Mental Capital for Individuals, Communities and Economies."
The framework, a coordinated effort to improve youth mental health worldwide, is based on eight main principles: rapid, easy and affordable access to mental health care; youth-specific care; awareness, engagement and integration; early intervention; youth partnership; family engagement and support; continuous improvement; and prevention.
Such work, organizers said, is even more important in the context of the COVID-19 pandemic.
"The massive efforts of the global community to save as many lives as possible during the pandemic has paradoxically resulted in an immediate and serious decline in mental health and well-being for many of us, while the economic recession that is likely to follow will impact more severely on the lives, security and futures of young people, who already bear the main burden of mental ill-health," the framework said.
According to the framework, mental illness is the No. 1 threat to the health, well-being and productivity of young people, with 75% of mental disorders having onset before age 25. In addition, more than 50% of youth will have experienced at least one period of ill mental health by their 25th birthday. At the same time, young people face some of the greatest barriers to accessing mental health care, and a majority of young people report not getting mental health care when they need it.
To start addressing those gaps in earnest, the framework details its eight guiding principles, as well as ways to translate the principles into practice. The framework also comes with an investment overview and an advocacy toolkit — developed in partnership with young people — to help local stakeholders make the case for investing in youth mental health services that fit their community's needs. Authors also called on stakeholders to focus on the role of policy and equity.
For more information on the new global framework, visit www.orygen.org.au.
Copyright The Nation's Health, American Public Health Association
View Preview