Efforts to change orientation harmful
Programs that attempt to change people's sexual orientation can dramatically increase their suicide risk, a study in the July issue of APHA's American Journal of Public Health finds.
Researchers examined data from a 2016-2018 national survey of over 1,500 people ages 18 to 59 who identify as gay, lesbian, bisexual or another non-heterosexual identity. Seven percent had experienced sexual orientation change efforts, with 80% reporting it was under the auspices of a religious group.
After adjusting for demographics and adverse childhood experiences, researchers found that participants were twice as likely to think about suicide over their lifetime than people with the same sexual preferences but who had never experienced sexual orientation change efforts. They were also 88% more likely to attempt suicide.
Because of their known harm, more than a dozen states have laws that ban subjecting minors to sexual orientation change efforts, which are also condemned by the American Psychological Association and others.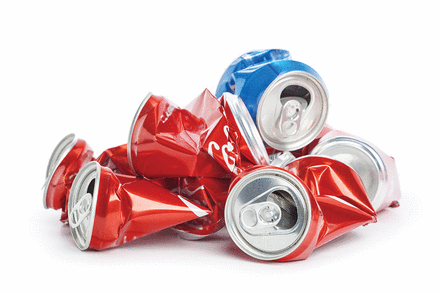 Sugary drink taxes can be levied quickly
Sugary beverage excise taxes enacted in San Francisco and Oakland, California, resulted in a 1-cent increase per fluid ounce in both cities, a study in July's AJPH finds.
Other U.S. cities that have increased excise taxes on sugary drinks have shown a drop in purchases and consumption. Overconsumption of the beverages places people at risk for obesity, Type 2 diabetes, heart disease and other chronic conditions.
A few years ago, Oakland and San Francisco passed ordinances that imposed excise taxes on sugary drinks, such as soda, energy drinks and fruit-flavored beverages.
Researchers gathered prices of the beverages at stores and after the tax increase. They found that prices in Oakland and San Francisco increased by about 15% within four to 10 months of implementation of the ordinances.
The increase could translate into fewer sales, resulting in over 5,000 fewer cases of obesity and save over $50 million in health care costs over the next decade in the cities, according to modeling research.
Medical exemptions for vaccines increase
Medical exemptions for kindergartners' vaccinations have increased in California as a workaround to the state's law ending vaccine exemptions for personal beliefs, a study in AJPH's July issue finds.
In response to growing outbreaks of measles and other vaccine-preventable diseases, California eliminated nonmedical vaccine exemptions in 2015. But in regions where the exemptions had proliferated before the measure took effect, there was a rise in medical exemptions, according to researchers.
Medical exemptions are granted for ailments such as congenital conditions and rare allergic reactions. It is unlikely that those chronic ailments would spring up en masse in communities that formerly had clusters of nonmedical vaccine exemptions for personal beliefs, the researchers said.
In those regions between 2015 and 2018, medical exemptions increased at public schools from 0.2% to 1%. In private and charter schools, medical exemptions increased from 0.4% to 5.3% and 0.3% to 5%, respectively.
The regional clusters of medical exemptions in California creates an elevated risk of vaccine-preventable diseases, researchers said.
Georgia law hinders abortion access
A Georgia law prohibiting abortions after 22 weeks of gestational age has blocked women from receiving needed abortion services in the state, a study in July's AJPH finds.
Researchers examined pregnancy data from the Georgia Department of Health between 2007 and 2017. They compared abortion data before and after enactment in 2012 of a state law banning abortions at 22 or more weeks, with some exceptions such as preserving the pregnant woman's life or having a serious medical impairment.
Abortions declined dramatically, especially after 2015 when the policy went into full effect.
"The policy has strong potential to worsen the already-existing reproductive health disparities by income, age and race/ethnicity in the Southeastern region," the researchers said.
For studies and podcasts from AJPH, visit www.ajph.org.
Copyright The Nation's Health, American Public Health Association