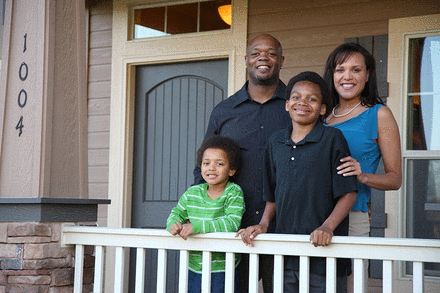 Housing inequity has been a barrier to health in the U.S. for decades, despite legislation intended to protect home buyers and renters from discrimination.
As work continues to support fair and healthy housing, a new APHA report, "Creating the Healthiest Nation: Health and Housing Equity," offers tips and tools to help advocates advance the cause.
Housing has increasingly become recognized as a social determinant of health because of its profound impact on physical and mental health. Research shows that stable, affordable housing improves people's health and well-being. For instance, unaffordable housing cuts into household budgets, making it hard to pay for necessities that support good health. According to the 2018 State of the Nation's Housing report, about 45% of Black and Hispanic households are "cost burdened" when paying for housing, compared to just 27% of whites.
Structural racism is at the core of housing inequality in America, according to the 18-page report. Decades of red-lining, for example, which blocked people of color from moving into neighborhoods, forced many minorities to live in areas that were unhealthy or unsafe. To address such barriers, public health professionals should advocate for policies that support fair and just housing, such as by eliminating racist restrictive covenants in housing and property deeds.
Racism has also led to a significant wage gap between whites and people of color, resulting in low-income communities with high crime and underfunded local agencies, which contriube to health disparities.
Public health workers can advocate for more funding for federal housing programs, such as the National Housing Trust Fund, and support fairness-in-lending standards for banking and loan institutions, the report said. Another way is to partner with the private and public sector to expand affordable housing options and increase housing subsidies.
"Broad disenfranchisement and overt racism led to the current state of housing and health inequity, and only an inclusive, ethnically diverse, community-led approach will deliver just and desirable solutions," said Kelly Hilovsky, a Bloomberg American Health Initiative policy fellow at APHA and lead author of the report. "This can be achieved using a health equity lens or health-in-all policies approach."
The APHA report encourages the public health community to form relationships with sectors in housing, transportation, planning and community development to shape workable solutions to advance health equity through affordable, fair and safe housing.
For more information, visit www.apha.org/health-equity.
Copyright The Nation's Health, American Public Health Association