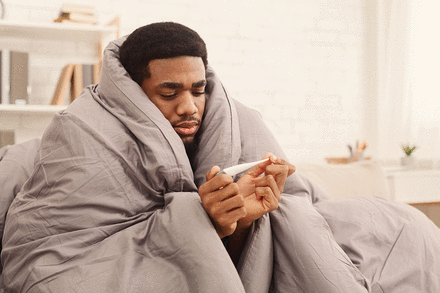 COVID-19 recovery long for young adults
People with COVID-19 can take weeks to recover, and that includes adults in their 20s, 30s and 40s who have no underlying health conditions, according to new data from the Centers for Disease Control and Prevention.
Published July 24 in CDC's Morbidity and Mortality Weekly Report, the study is based on data gathered between April and June during telephone interviews with adults with positive test results who visited one of 14 academic health care systems across 13 states. Interviews were conducted between two and three weeks after a patient was tested.
Among the nearly 300 respondents, 94% of them reported having symptoms. Of those, 35% of them said they had not returned to their usual state of health, including more than a quarter of people ages 18 to 34. In addition, 32% of symptomatic people ages 35 to 49 reported that they had not returned to their previous state of health. Nearly half of people ages 50 and older also said they had not regained their former health.
"Public health messaging should target populations that might not perceive COVID-19 illness as being severe or prolonged, including young adults and those without chronic underlyingmedical conditions," researchers wrote.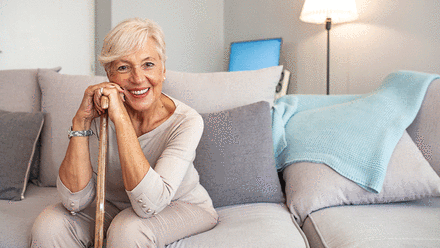 Lifestyle changes may reduce dementia
Targeting risk factors such as alcohol use and air quality could significantly reduce the global toll of dementia, researchers reported in July.
In a study published in The Lancet, researchers found that 40% of dementia cases worldwide could be delayed or prevented by addressing 12 modifiable risk factors throughout a person's life course, such as hypertension, hearing impairment and social isolation. The new study builds on a 2017 report from The Lancet commission that identified nine of the 12 risk factors. The July study adds three more factors: excessive alcohol consumption, traumatic brain injury and air pollution.
Combined, the three new risk factors are associated with 6% of all dementia cases, the study found, with about 3% attributable to head injuries in mid-life, 1% attributable to excessive alcohol use in mid-life, and 2% to air pollution exposure in mid-life. The risk factors associated with the greatest proportion of dementia cases are having less education in early life, experiencing hearing loss in mid-life and smoking later in life.
"The potential for prevention is high and might be higher in low-income and middle-income countries where more dementias occur," authors wrote.
Tobacco therapies may work in prison
Group-based tobacco cessation combined with nicotine replacement therapy can help people who are incarcerated kick the habit, a new study finds.
Published in July in the American Journal of Men's Health, the study evaluated a six-week cessation program that combined the two strategies among smokers incarcerated at seven prison facilities in the U.S. Northeast. Overall, people who are incarcerated smoke tobacco products at disproportionately higher rates than the general population — rates that are typically attributed to behavioral health conditions and mental health symptoms. About 180 male and transgender female inmates were enrolled in the cessation study, and about 100 completed the program.
Of those who enrolled, about 45% said they began smoking as teens and had been smoking, on average, for about 26 years. Participants took part in group-based cessation therapy and received nicotine patches, and researchers tested for exhaled-breath carbon monoxide levels to confirm self-reports. Those who completed the six-week program reduced their smoking or quit altogether.
Hundreds die daily from alcohol use
Excessive alcohol use is responsible for more than 93,000 U.S. deaths every year, shortening the lives of those affected by an average of nearly 29 years, according to new research.
Published July 31 in Morbidity and Mortality Weekly Report, the study estimated national and state alcohol-attributable deaths and years of potential life lost from 2011 to 2015. The study found an average of nearly 93,300 alcohol-attributable deaths, or 255 deaths per day, and 2.7 million years of potential life lost each year. The majority of such deaths were due to chronic conditions and involved adults ages 35 to 64.
Alcohol-attributable deaths per 100,000 population ranged from about 20 in New Jersey and New York to more than 52 per 100,000 in New Mexico.
Dietary guides not aligned with targets
Most national dietary guidelines are not well aligned with global health and environmental targets, a recent study finds.
To conduct the study, published in July in The BMJ, researchers examined 85 national dietary guidelines along with global guidelines from the World Health Organization and the EAT-Lancet Commission, which works to define targets for healthy diets and sustainable food production. They then estimated how the recommendations could reduce premature deaths from chronic diseases such as heart disease and Type 2 diabetes, as well as meet environmental targets related to greenhouse gases and use of land and fresh water.
Researchers found that adopting national guidelines is associated with an average 15% drop in early deaths related to chronic disease and about a 13% decrease in greenhouse gas emissions from the food system. However, most of the national dietary guidelines were not compatible with at least one global health and environmental target. In comparison, adoption of EAT-Lancet recommendations is associated with a 34% greater reduction in premature death and more than three times greater reductions in greenhouse gases.
Providing clearer advice on beef and dairy consumption was found to have the greatest potential for increasing environmental sustainability in dietary guidance.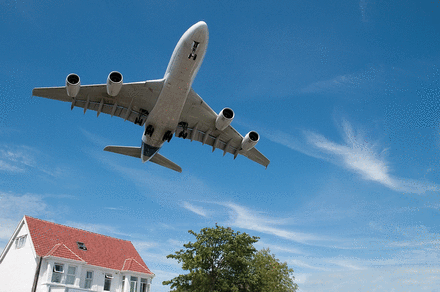 Plane exhaust can harm pregant women
Pregnant women exposed to higher levels of jet plane exhaust face a greater risk of preterm birth, according to a new study.
The study, published in July in Environmental Health Perspectives, is based on more than 174,000 birth records between 2008 and 2016 among women living within nine miles of Los Angeles International Airport and on their proximity to ultrafine particle pollution from jet exhaust. They found that pregnant women exposed to high levels of such pollution are 14% more likely to have a preterm birth than those exposed to lower levels.
"These findings are of great public health concern because (ultrafine particles) exposures downwind of airfields are common and may affect large densely populated residential areas," the study stated.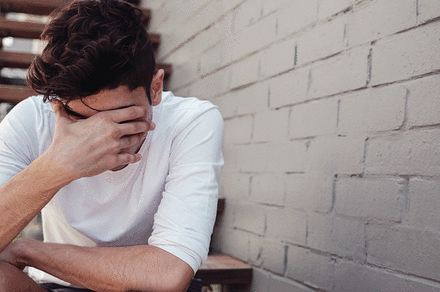 Drug overdoses may be linked to PTSD
People who survive drug overdoses often struggle with post-traumatic stress disorder in the aftermath, finds a recent study.
Published in July in the International Journal of Drug Policy, the study is based on interviews with 380 female sex workers in Baltimore. Among them, more than 35% said they had witnessed a fatal overdose in the last six months, almost 52% had witnessed a nonfatal overdose and about 28% had experienced an overdose themselves. Participants answered a questionnaire on PTSD symptoms. Overall, more than half met the criteria for PTSD.
Researchers found that even after accounting for other types of trauma — such as homelessness, hunger and intimate partner violence — overdose trauma was closely ssociated with PTSD symptoms.
Domestic violence rose during recession
New findings on domestic violence during the Great Recession underscore the need to get ready for a potential similar spike due to COVID-19's catastrophic impact on the U.S. economy, researchers said in June.
In a study published in Preventive Medicine, researchers found that emergency room visits for domestic violence incidents in California more than tripled during the Great Recession, compared to years prior.
The study is based on more than 53,000 domestic violence incidents — both intimate partner violence and violence against older adults and children — between 2000 and 2015. Black residents were more than three times more likely to suffer domestic violence during the Great Recession when compared to other California esidents.
"Given the current financial crisis associated with COVID-19, which experts predict could extend for years, the results from this study shine a spotlight on the importance of (domestic violence)-related screening, prevention and response," the study authors said.
BPA exposure tied to asthma morbidity
Bisphenol A — a synthetic plastics chemical — may be associated with more asthma symptoms in children, according to a study released in July.
Published in the Journal of Allergy and Clinical Immunology, the study is based on data and urine samples collected every three months for a year from 148 children in Baltimore, the majority of them Black and from low-income households. While BPA has been taken out of many consumer products such as baby bottles, the chemical is considered ubiquitous in the environment and is commonly found in water, soil, wildlife and in human bodies. The new study examined the link to asthma-related illness.
Researchers found BPA in every urine sample taken for the study. Boys with elevated BPA were at higher risk of having more asthma symptoms, while there was no significant link for girls in the study. Higher levels of two common chemicals related to BPA — BPS and BPF — were not consistently associated with more asthma symptoms.
Copyright The Nation's Health, American Public Health Association
View Preview