Fewer ICU beds in poorer communities
Even before the COVID-19 pandemic, low-income communities had significantly fewer intensive care unit beds than wealthier communities, a new study finds.
Published in August in Health Affairs, the study used 2017 and 2018 data from the Centers for Medicare and Medicaid Services, as well as data from the American Community Survey, to examine disparities in ICU beds by household income in every state. They found that 49% of the lowest-income communities had zero ICU beds, while only 3% of the highest-income communities had no ICU beds. Disparities between the two groups were more severe in rural areas than in urban ones.
About 46% of the lowest-income hospital service areas had an ICU bed supply of more than four beds per 10,000 residents ages 50 or older. In comparison, 59% of the highest-income hospital service areas had an ICU bed supply of more than four per 10,000 people ages 50 and older.
"As the COVID-19 pandemic progresses, coordinated policy responses are urgently needed to prevent preexisting socioeconomic disparities from exacerbating the harms already being done by COVID-19," the authors wrote.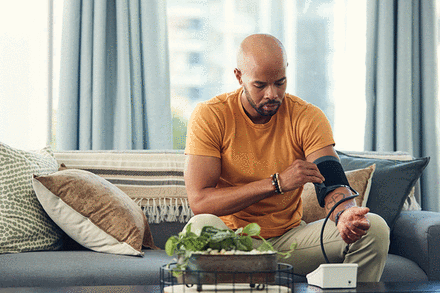 Awareness of high blood pressure falls
After years of progress, Americans' awareness of high blood pressure and how to manage and treat it is on the decline.
In a study published in September in the Journal of the American Medical Association, researchers examined data on more than 18,000 U.S. adults with high blood pressure participating in the National Health and Nutrition Examination Survey between 1999 and 2018. They found that in 1999-2000, 70% of participants showed an awareness of their condition, with that number steadily rising to 85% in 2013-2014 and then decreasing to 77% in 2017-2018.
Among the adults aware of their high blood pressure, those who were also taking medication for it remained relatively stable between the three time periods. Of all the adults with high blood pressure, the number who had the condition under control went from 32% in 1999-2000 to 54% in 2013-2014 and back down to 44% in 2017-2018.
According to the Centers for Disease Control and Prevention, almost 108 million Americans have high blood pressure or are taking medication for it, but only 27 million have it under control.
Food desert program improves nutrition
Programs that support healthy food retailers in communities with little access to nutritious, fresh food can improve the diets of local residents, according to a study published in August in Health Affairs.
Researchers studied the impact of the federal Healthy Food Financing Initiative, which provides funding to incentivize healthy food retail outlets in areas considered food deserts. In particular, the study examined the impact of a new, initiative-financed supermarket on residents in Pittsburgh's Hill District neighborhood, which had lacked a full-service market.
They found that after the new supermarket opened, food security improved and added sugar intake decreased among local residents enrolled in the Supplemental Nutrition Assistance Program. During the same time period, both metrics remained unchanged in a nearby neighborhood with similar characteristics but without a new supermarket. Study participants in Hill District also got fewer of their daily calories from solid fats and alcoholic drinks.
Researchers said the findings suggest that efforts to combine both programs — SNAP and the Healthy Food Financing Initiative — could have greater positive outcomes than SNAP assistance alone.
Pandemic fuels worker burnout
More than half of U.S. workers report being burned out, up from 45% in the early days of the COVID-19 pandemic, finds recent survey results.
According to the COVID-19 Employee Burnout Survey, conducted by Eagle Hill Consulting, 58% of U.S. employees are burned out. The findings are based on two online surveys conducted in April and August that each included random samples of more than 1,000 employees across the country. The survey found that 47% attributed burnout to their workload, 39% said it was due to balancing work and personal life, and 37% said the burnout stemmed from a lack of communication, feedback and support.
Thirty percent of survey respondents attributed burnout to time pressures and a lack of clarity around expectations, while more than 25% pointed to performance expectations.
Body cameras do not deter police force
Body cameras do not seem to deter arrests or police use of force, a new study finds.
The study — a systematic review of evidence from 30 studies on the impacts of body-worn cameras on the behavior of police officers and the people they serve — found the cameras have no clear or consistent effect on a number of police behaviors, including use of force and arrests made.
The study, published in September in Campbell Systematic Reviews, also found the cameras had no significant effect on people's calls to police or on resisting or assaulting an officer. Researchers found that restricting officers' discretion in turning their cameras on and off may reduce use of force, though more research is needed. They also found that body cameras may reduce the number of public complaints against police officers, though researchers said it is not fully clear why complaints decreased.
"For the police agencies that have already purchased body-worn cameras, researchers should continue testing for ways in which both police and citizens might gain benefits from the cameras' continued use," said study lead author Cynthia Lum, PhD, a professor of criminology, law and society at George Mason University, in a news release.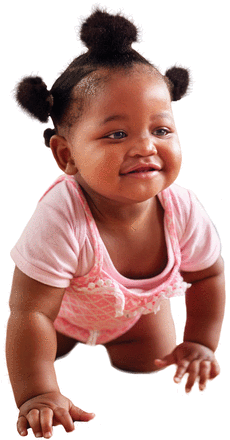 Food insecurity tied to child obesity risk
Infants with very low food security tend to weigh more than those in households with high food security, a new study finds.
Published in August in Pediatrics, the study is based on interviews with mothers of almost 700 babies in North Carolina over the baby's first year of life.
They found that when mothers reported very low food security — or not having access to adequate nutrition — their babies were more likely to have above-average body mass indices and higher fat levels, which could put the children at higher risk for obesity.
Researchers said the reasons for the association between high food insecurity and obesity risk are not yet fully understood, but could be related to poor nutrition and overfeeding.
"Another possibility may be related to infant feeding practices," said study co-author Sara Benjamin-Neelon, PhD, JD, a professor at the Johns Hopkins Bloomberg School of Public Health, in a news release. "Mothers wanting to make sure their infants are fed enough could be overfeeding or feeding in a way that overrides infant fullness cues like propping a bottle or encouraging infants to finish the bottle."
COVID-19 deaths shorten life span
COVID-19 is expected to shorten U.S. life expectancy, which has already been on the decline in recent years.
In a study published in August in the Proceedings of the National Academy of Sciences, researchers found that based on estimates of 250,000 COVID-19 deaths by the end of this year, the coronavirus is likely to shorten the average U.S. lifespan for 2020 by one year. One million COVID-19 deaths in 2020 would have shortened the U.S. life expectancy average by three years; 2 million deaths would have reduced it by five years.
As of 2018, the average U.S. life expectancy was 81.2 years for women and 76.2 years for men.
Copyright The Nation's Health, American Public Health Association