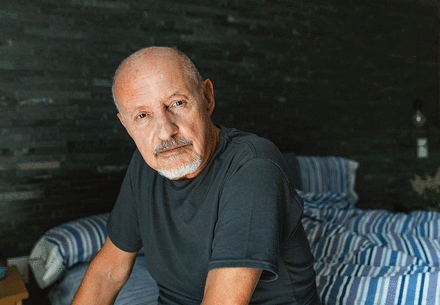 Deaths among middle-age U.S. adults have increased substantially this century, reversing decades of progress.
Among the primary drivers are drug poisonings, alcohol-related causes, suicide and cardiometabolic diseases, which include cardiovascular disease, diabetes and chronic kidney failure, according to a March consensus study report from the National Academies of Science, Engineering and Medicine.
Life expectancy progress in the U.S. stalled in 2010 then fell between 2014 and 2017, the longest sustained decline in a century.
Report committee members examined mortality trends from 1990 through 2017 for people ages 25-64 by age, sex and geography. While they also looked at information by race and ethnicity, data on mortality trends among Asian Americans and American Indians and Alaska Natives was lacking.
The committee found that since 2010, death rates either leveled off or increased. Three groups had higher all-cause mortality rates in 2017 than they did 27 years before: white males ages 25-44, white females ages 25-44 and white females ages 45-54.
Drug poisonings were the largest contributor to all-cause mortality, according to Darrell Gaskin, PhD, MS, a professor at Johns Hopkins Bloomberg School of Public Health who served on the report committee. They increased in every demographic group studied and in every state, especially in Appalachia and parts of the Northeast. The largest increases were among white males ages 25-44, urban residents, people with lower education levels, and urban Black men ages 55-64.
The committee pointed to two themes underlying the increases: increased availability and increased vulnerability. The rise in drug poisoning deaths — which encompasses drug overdoses — is connected to the emergence of opioids being prescribed for non-cancer pain, coupled with opioid overprescribing and regulatory failures, Gaskin said during APHA's 2021 Annual Meeting and Expo in October.
"The pharmaceutical industry had convinced the regulators that addiction would not be a problem with this pain treatment," he said. "Unfortunately, the technology they used to develop these opioid treatments was easily defeated by users."
The second wave of the opioid crisis began as policymakers and regulators placed restrictions on opioid prescribing, which caused many users to transition to heroin and fentanyl. A third wave of the crisis began when illegal drug suppliers began to mix other drugs with fentanyl. Overdoses spiked, and in 2010, fentanyl deaths surpassed heroin deaths.
Despite all this, the problem is bigger than the opioid crisis, Gaskin said. Deaths from cocaine and methamphetamine use also increased in the 2010s, as did alcohol use, linked to price decreases, increased availability, deregulation and flavored beverages.
"This trend in working-age increased mortality is a uniquely American phenomenon," said Steven Woolf, MD, MPH, a professor at Virginia Commonwealth University who also served on the report committee. "It's not happening in other high-income countries, so there's a real need for cross-national research to understand 'what is it about America that is responsible for this particular phenomenon?'"
For more information on "High and Rising Mortality Rates Among Working-Age Adults," visit www.nap.edu.
A version of this story was published on APHA's Annual Meeting Blog.
Copyright The Nation's Health, American Public Health Association